Bryant starts at first, plays four positions
Maddon takes opportunity to see rookie's versatility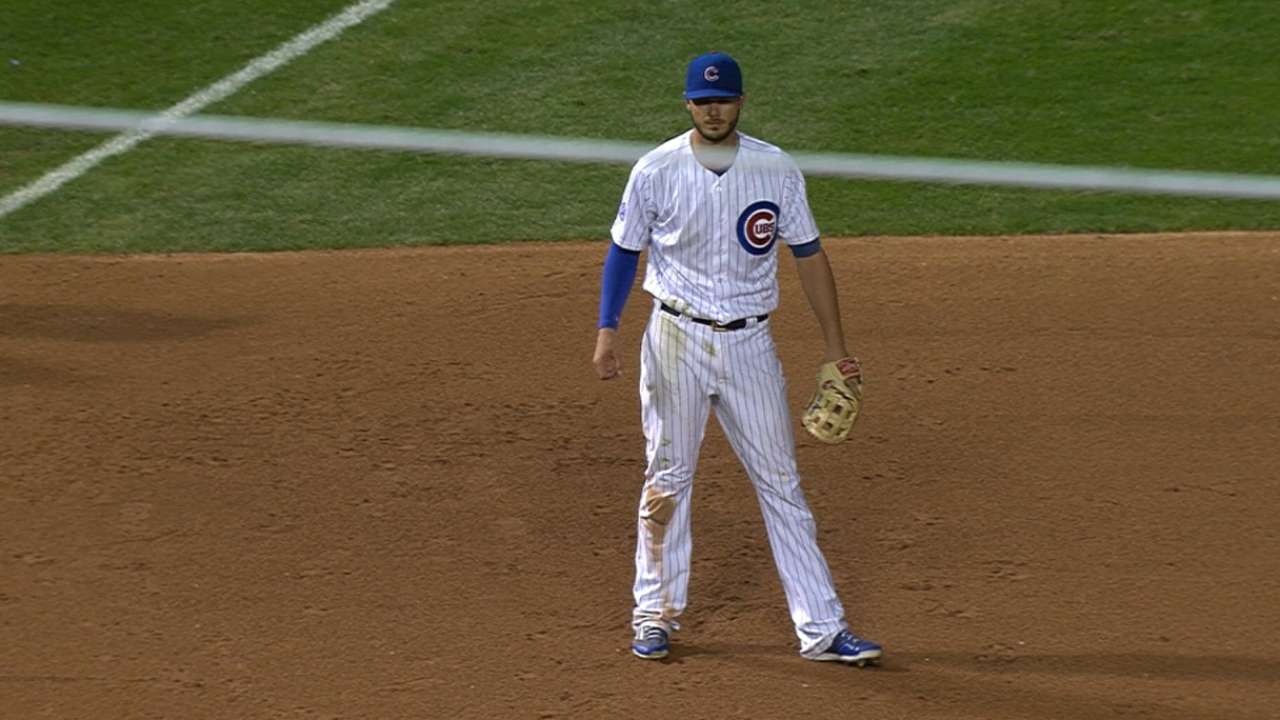 CHICAGO -- Kris Bryant made his first start at first base since his days in the Cape Cod League on Monday night, part of Cubs manager Joe Maddon's plan to see just how versatile the rookie can be.
"I've always thought it would be interesting to see K.B. at first base," said Maddon, who was motivated because he wanted to give Anthony Rizzo a breather. "[Bryant] is all for it. He did not blanch. He was very eager to do it, which makes it somewhat easier to do. We're covered everywhere else."
Bryant, who also played center field, right field and third base in the Cubs' 1-0, 11-inning victory, took grounders at first with infield coach Gary Jones offering pointers. Chris Coghlan has subbed a few times at first and may have seemed a more obvious choice.
"We went with the non-obvious choice," Maddon said.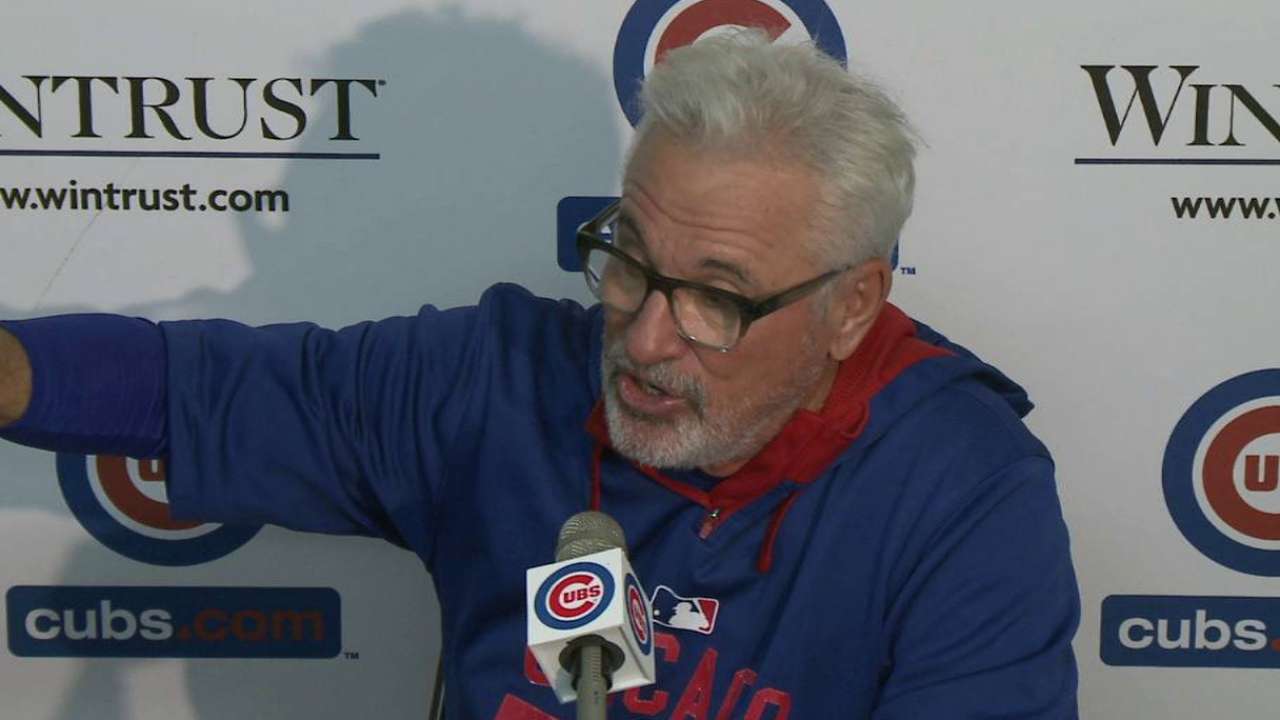 Bryant, a leading candidate for National League Rookie of the Year, has started 132 games at third base and nine games in the outfield.
He started at first, but then switched to center after the seventh, moved to right after the ninth and finished the game at third base.
"K.B. did not pitch or catch or something like that today," Maddon said. "He was all over the map. That's the beauty of it, when you can do things like that, and know that you have this wild card who can play anywhere. I know he loved it."
Maddon wasn't going to do anything too crazy, like insert the rookie behind the plate.
"He had reached his saturation point," Maddon said.
Testing Bryant at first is just one thing Maddon wants to do in the final week of regular-season games. The Cubs manager also wants to make sure the bench players get enough at-bats and be careful in terms of the workload for some of the relievers such as Pedro Strop and Hector Rondon.
Worth noting
• If the Cubs stay on schedule with their rotation, Dan Haren, who has said this is his last season, will start the final game of the regular season on Sunday against the Brewers.
• With the Cubs having clinched their first trip to the postseason since 2008, stories about the team's long drought since a World Series championship and talk about curses will be brought up. Maddon just shrugs.
"I do vibrate on a different frequency," he said. "I'm not worried about that stuff. I don't understand those kind of concepts. For me, it's a moot point."
Carrie Muskat is a reporter for MLB.com. She writes a blog, Muskat Ramblings. You can follow her on Twitter @CarrieMuskat and listen to her podcast. This story was not subject to the approval of Major League Baseball or its clubs.