Yost in no rush to discuss postseason roster
Rotation questions to be answered following season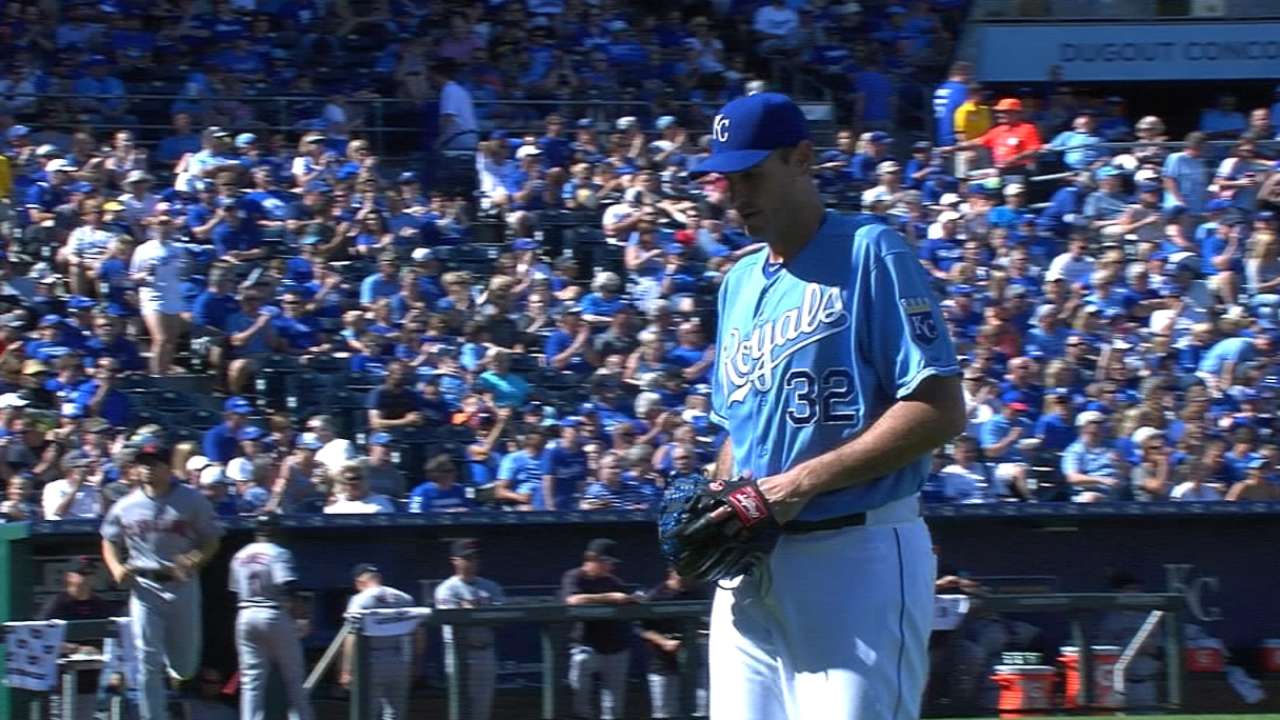 CHICAGO -- Has right-hander Chris Young put himself into the Royals' postseason rotation debate with his five-inning, no-hit outing on Sunday?
Manager Ned Yost isn't saying, even though Kris Medlen, the No. 4 starter, is coming off his worst outing of the season -- 3 2/3 innings, nine hits, six runs against the Indians.
"It's too early to talk postseason when we still got a week left," Yost said.
When will Yost be willing to discuss a postseason roster?
"After the season," he said. "We'll sit down as an organization and examine every aspect of the postseason roster. I'm giving everyone a day off Monday and we'll discuss it probably [next] Tuesday. We have an idea what we're going to do.
"I won't settle anything until we get all the coaches together and [GM] Dayton [Moore} and the front office together and talk these things out."
The postseason rosters for the American League Division Series will be due Oct. 7.
"It will go down to the wire," Yost said. "You make them Tuesday and go home and sleep on it and if you still feel good about it the next morning, you make them."
Worth noting
Yost had decided to make Alex Gordon his leadoff man a few weeks ago. But now Yost will go with Ben Zobrist as his leadoff hitter and Gordon will hit second for a while.
Gordon was just 4-for-19 on the homestand.
"Gordy is a guy who when he gets in a slump, he gets in it pretty good," Yost said. "But when he gets out of it, he's hotter than a firecracker. He got a big hit [Sunday] to give us a third run.
"Just trying to get him going."
In a small sample size of just 26 games over his career, Gordon's slash line from the No. 2 spot is .367/.441/.571.
Jeffrey Flanagan is a reporter for MLB.com. Follow him on Twitter at @FlannyMLB. This story was not subject to the approval of Major League Baseball or its clubs.