After one game back, O's Jones sits out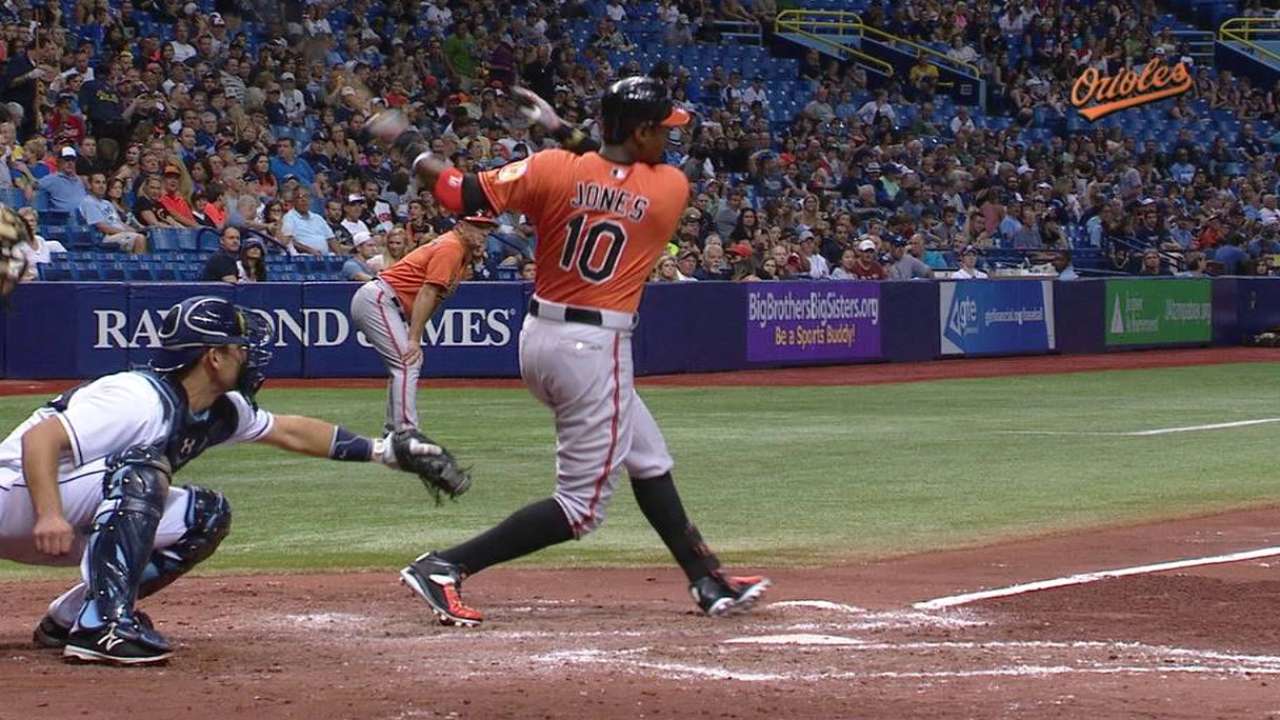 BALTIMORE -- Orioles center fielder Adam Jones wants to be in the lineup every day and is willing to play through the bumps and bruises that come with the grind of a long season.
However, recent back spasms have simply been too uncomfortable to overcome as he was out of the starting lineup for the sixth time in the past seven games in Monday's series opener against the Blue Jays. He played nine innings Sunday against the Red Sox, but was not ready to go again.
"He woke up a little stiff [Sunday]," O's manager Buck Showalter said. "I just didn't like some of the descriptions and feelings he was giving me. So, I thought we'd back off a day and see what [Tuesday] brings. He was fine [Sunday], but he looked a little gingerly to me."
Jones was not in the clubhouse before Monday's game. Despite battling various ailments throughout the season, Jones has appeared in 137 games, third-most on the team behind Manny Machado (155) Chris Davis (153).
Jones is batting .269 with 27 homers and 82 RBIs. He has also been stellar defensively, ranking fifth in the Majors with 13 outfield assists
"Nobody plays harder," Showalter said. "You've all heard me talk about it. He posts up. Probably a lot of guys may not have even tried it [this time of year]."
Showalter scoffed at the suggestion that it might be prudent to shut Jones down and just let him fully heal. He said the Orioles still have not been officially eliminated and still have much at stake, despite the long odds of making the postseason for the third time in four years.
Showalter said Jones also would not be amenable to that option.
"I know he wants to play some more this year," Showalter said. "We'll see what each day brings. He's very frank and honest with me."
Todd Karpovich is a contributor to MLB.com. This story was not subject to the approval of Major League Baseball or its clubs.