ICYMI: Friars succumb to Snakes, home runs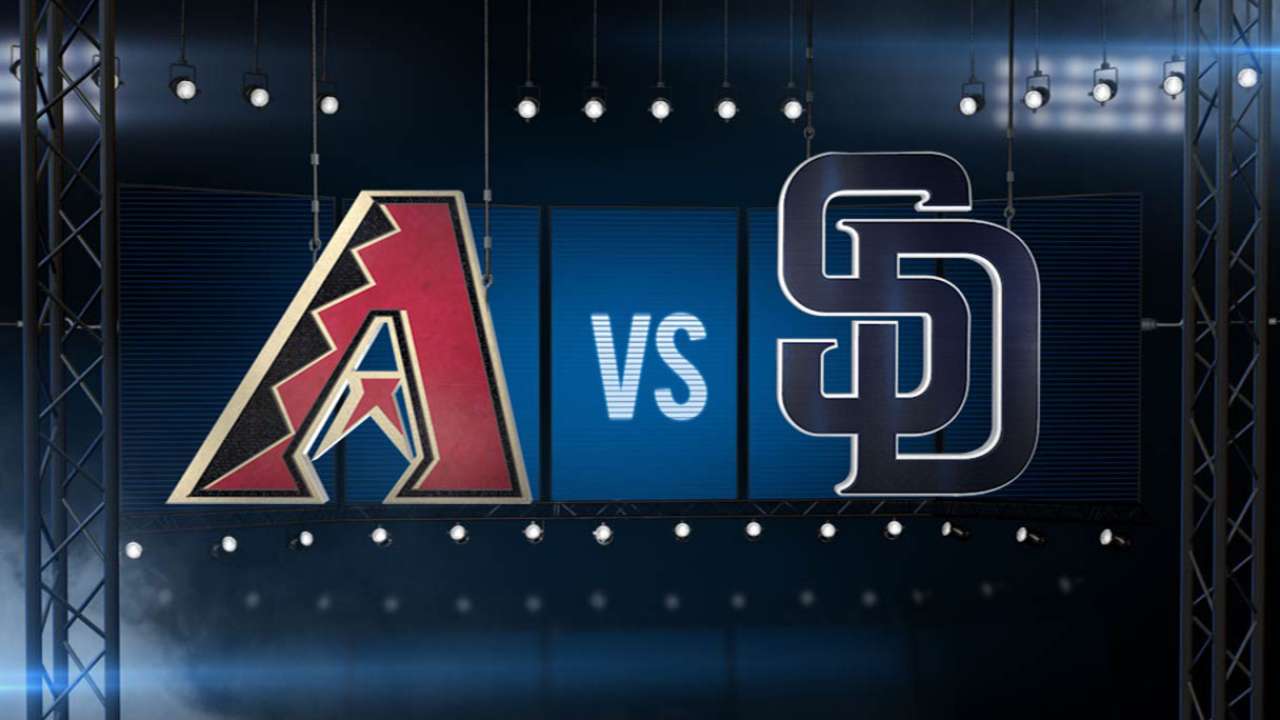 James Shields collected a handful of notable milestones on Sunday, as he recorded both his ninth consecutive season of pitching 200 innings or more while also tying former Padres pitcher Jake Peavy for fourth on the franchise single-season strikeout list. Shields' 216 strikeouts on the year tie Peavy's mark during the 2005 season. Shields showed signs of excellence on Sunday, but he struggled to keep the ball in the yard against Arizona as the D-backs took the series finale, 4-2.
Shields surrendered four earned runs on nine hits and four walks over 6 and 1/3 innings. He stranded five D-backs baserunners and struck out eight at the plate. However, he surrendered three home runs -- two to Ender Inciarte, who went 4-for-4 with three RBI off Shields -- that ultimately proved to be too much for the Padres.
The Padres' bullpen did an excellent job in relief of Shields, as righty Nick Vincent extended his current scoreless streak to 13 2/3 with two-thirds of an inning on Sunday, while Jon Edwards and Shawn Kelly each contributed scoreless innings as well. Edwards similarly extended his scoreless streak to 8 1/3 innings. The pitching corps combined for 11 strikeouts while also stranding 10 D-backs baserunners.
The D-backs recorded 11 strikeouts against the Swinging Friars as well while also stranding seven Padres baserunners. Outside of an RBI triple from Travis Jankowski and an RBI single from Cory Spangenberg in the fifth inning, the Padres struggled to manufacture a big inning.
Spangenberg collected his 20th RBI of 2015 after going 1-for-3, while Jankowski notched the ninth RBI of his young career after also going 1-for-3. Brett Wallace collected a base knock, along with Jedd Gyorko, while Shields recorded his second double of the season before coming around to score the Padres' first run.
In case you missed it, here are some highlights and stories that you might not have seen:
Padres postgame recap: Padres fall short in finale vs. Arizona
Shields strikes out Lamb to record his ninth consecutive season of at least 200 IP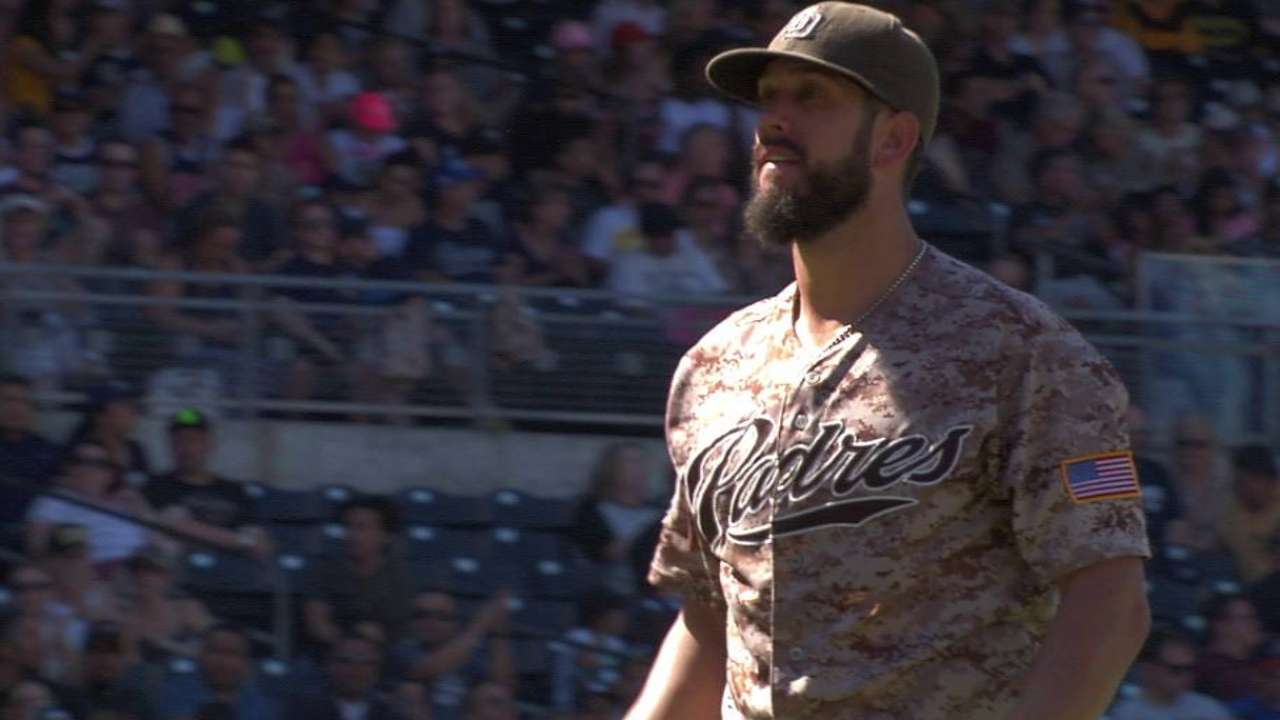 Jankowski lays out with a fantastic diving catch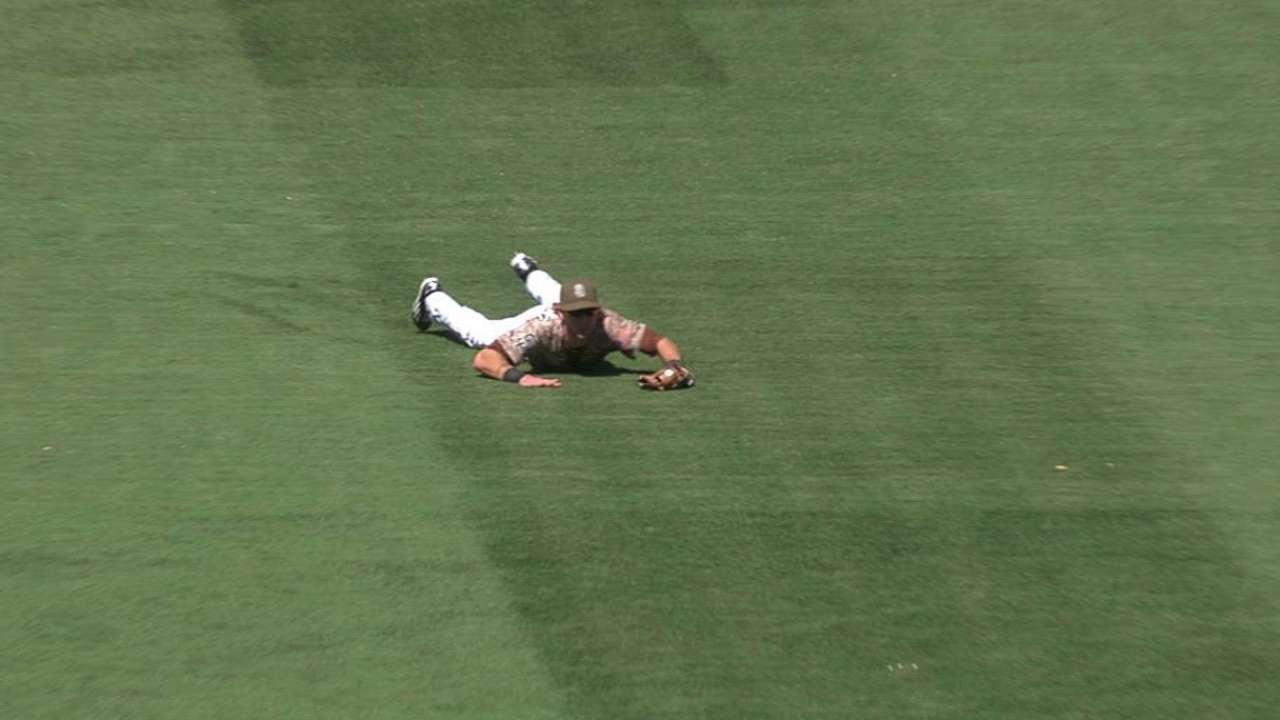 Jankowski's RBI triple drives in Shields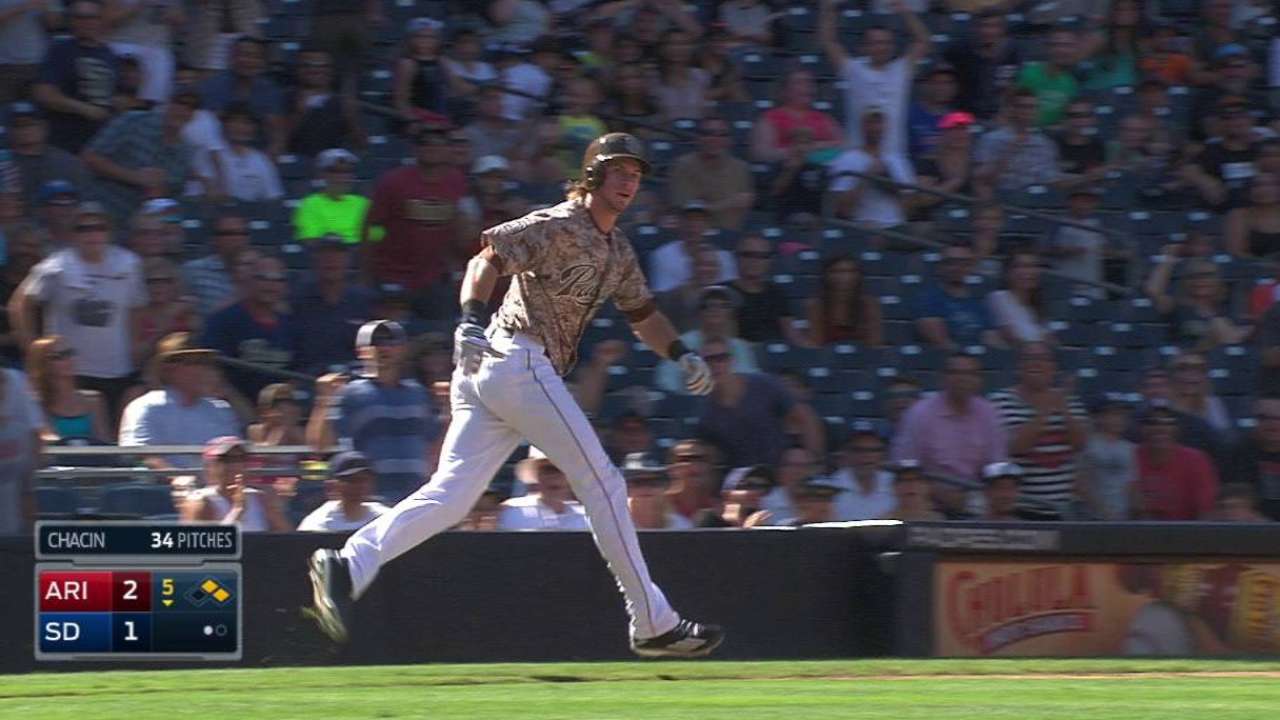 Spangenberg ties the game at 2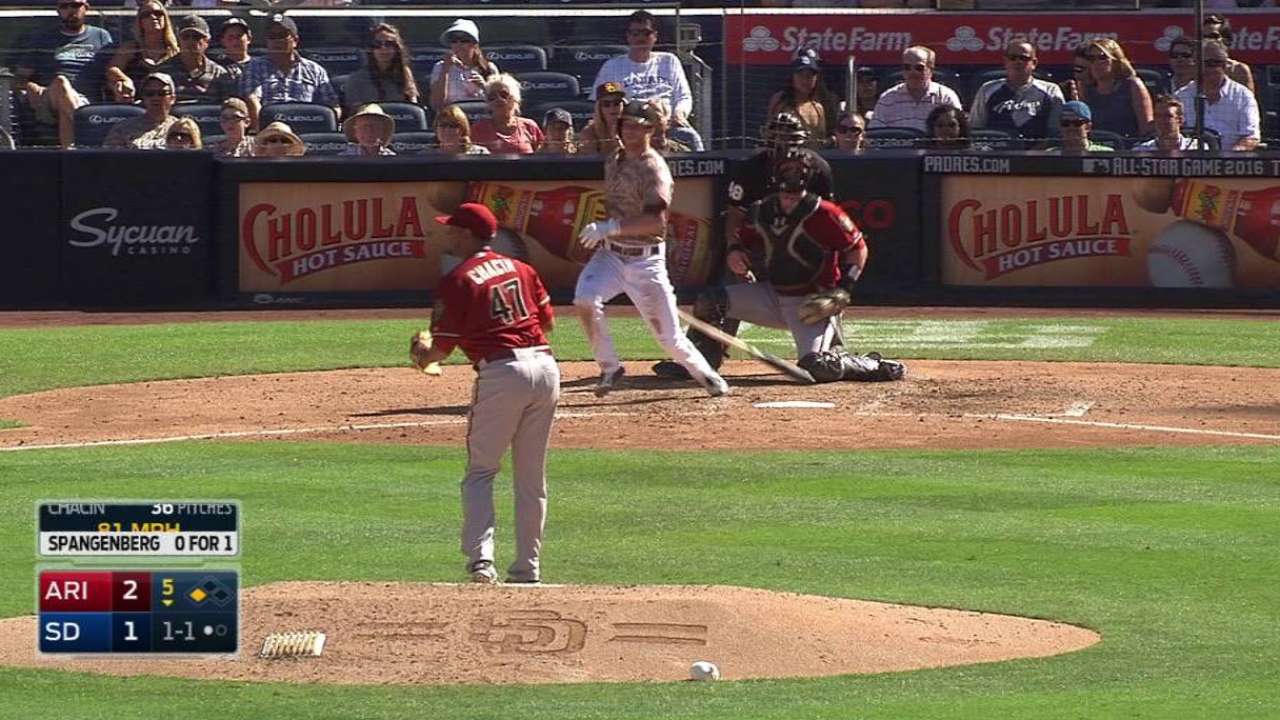 Future on the forefront of ace's mind: Shields senses clubhouse shift in San Diego
Momentum carries on in clubhouse: Murphy sees lasting benefits from back-to-back, walk-off wins
Selfless sacrifices propel Pads to victory: Gyorko drives in two to back Erlin's gem
Padres' 2015 prospect list shows promising talent: Padres' Top 30 Prospects list
Murph's Musings: Murphy discusses Jankowski leading off, Amarista at shortstop
Game Notes vs. ARI (09.27) Shields Settles in for Final Home Start of 2015 vs. Snakes
Looking forward:
Friar Forecast: Brewers' Lopez to debut against Ross, Padres
Tuesday's pitching preview: Tyson Ross (10-11, 3.17 ERA) vs. Jorge Lopez (MLB Debut)