Pillar earns AL Player of the Week honors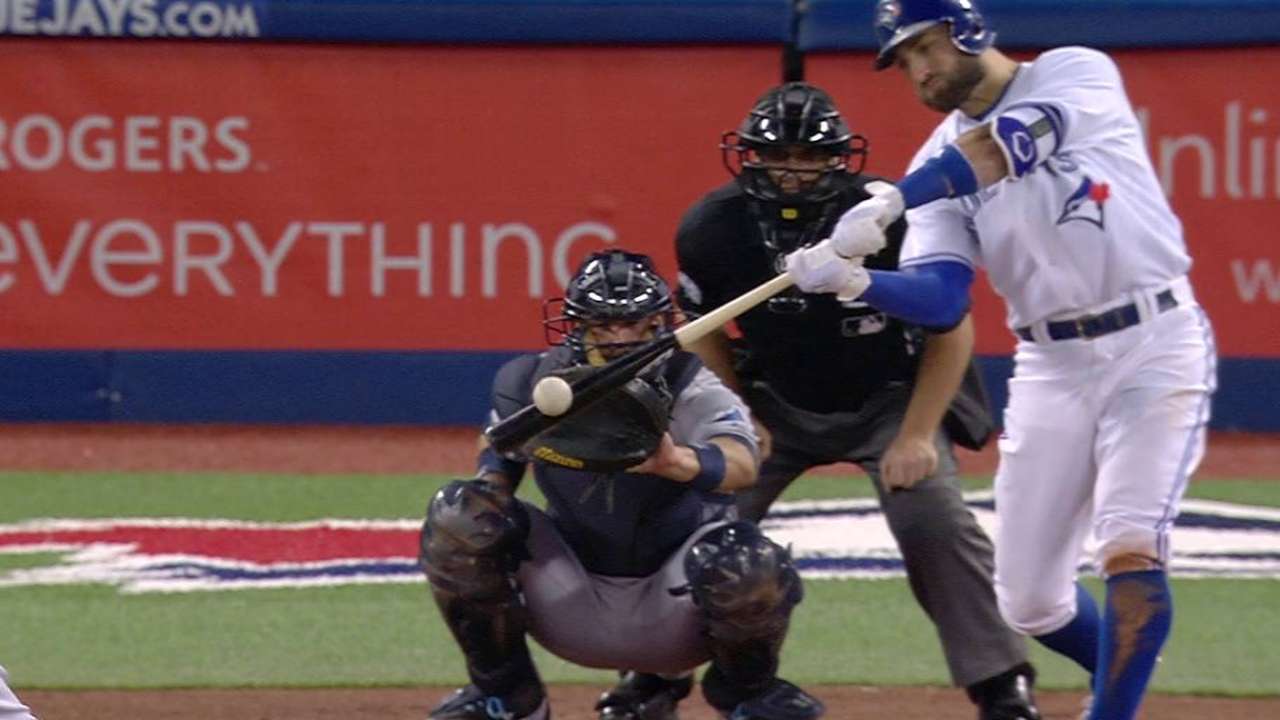 Blue Jays center fielder Kevin Pillar has his team on the brink of clinching the American League East crown after an offensive outburst that earned him American League Player of the Week honors.
Pillar hit .524 (11-for-21) with with five doubles, two home runs and six RBIs over six games.
Pillar went 3-for-3 with a double and a solo home run in the Blue Jays' 6-4 extra-innings loss to the Yankees on Tuesday. It marked his first three-hit game since Aug. 26.
He followed that performance up with another three-hit outing on Saturday against the Rays, going 3-for-4 with two doubles and two RBIs in a 10-8 win.
Quinn Roberts is a reporter for MLB.com. This story was not subject to the approval of Major League Baseball or its clubs.