Pair of dominant starts nets Arrieta weekly nod
Cubs ace gives up just 4 hits, fans 20 in 16 scoreless innings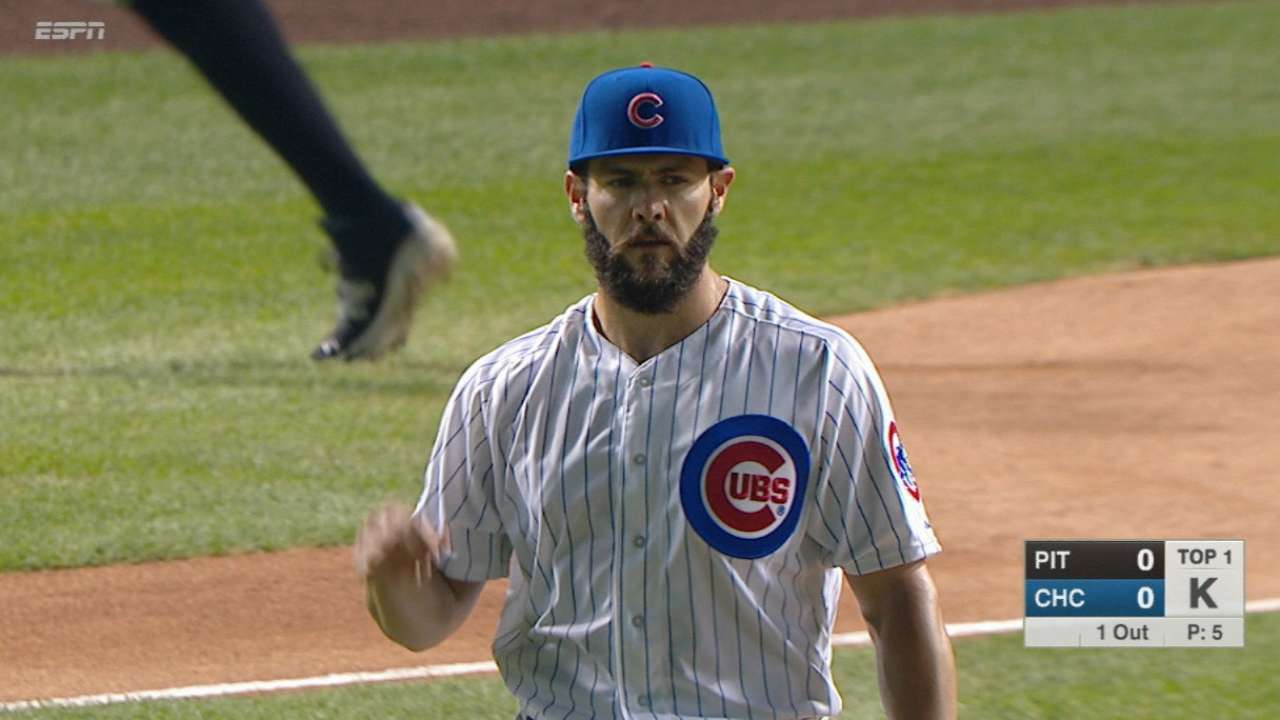 Jake Arrieta needs to make room on his mantel. Arrieta, the Cubs' ace, was named the National League's Pitcher of the Week for the third time this season on Monday. Arrieta, who also won the award in mid-July and at the end of August, went 2-0 and fired 16 scoreless innings last week.
Arrieta threw seven scoreless frames in a win over Pittsburgh on Sunday in which he was perfect through the first six. He also hit his second homer of the season. On Tuesday, the 29-year-old tossed a shutout, striking out 11 batters in a 4-0 victory over the Brewers. Arrieta allowed just four hits and one walk and fanned 20 over the course of his two starts.
Arrieta, who was named the league's Pitcher of the Month in August, leads his NL peers in victories (21), innings pitched (223) and shutouts (three) and is tied for first with four complete games.
Last month, Arrieta went 6-0 with a 0.43 ERA and held oposing hitters to a .130 batting average en route to his Pitcher of the Month Award. But he's been just as good in September. Arrieta has a 0.45 ERA over his last five starts, and he has held hitters to a .148 batting average and a .179 on-base percentage. The righty is 11-1 with an 0.80 ERA in 14 starts since the All-Star break.
Spencer Fordin is a reporter for MLB.com. This story was not subject to the approval of Major League Baseball or its clubs.