MLB.com Columnist
Roger Schlueter
Stats of the Day: Arrieta's 21st a 1-hit wonder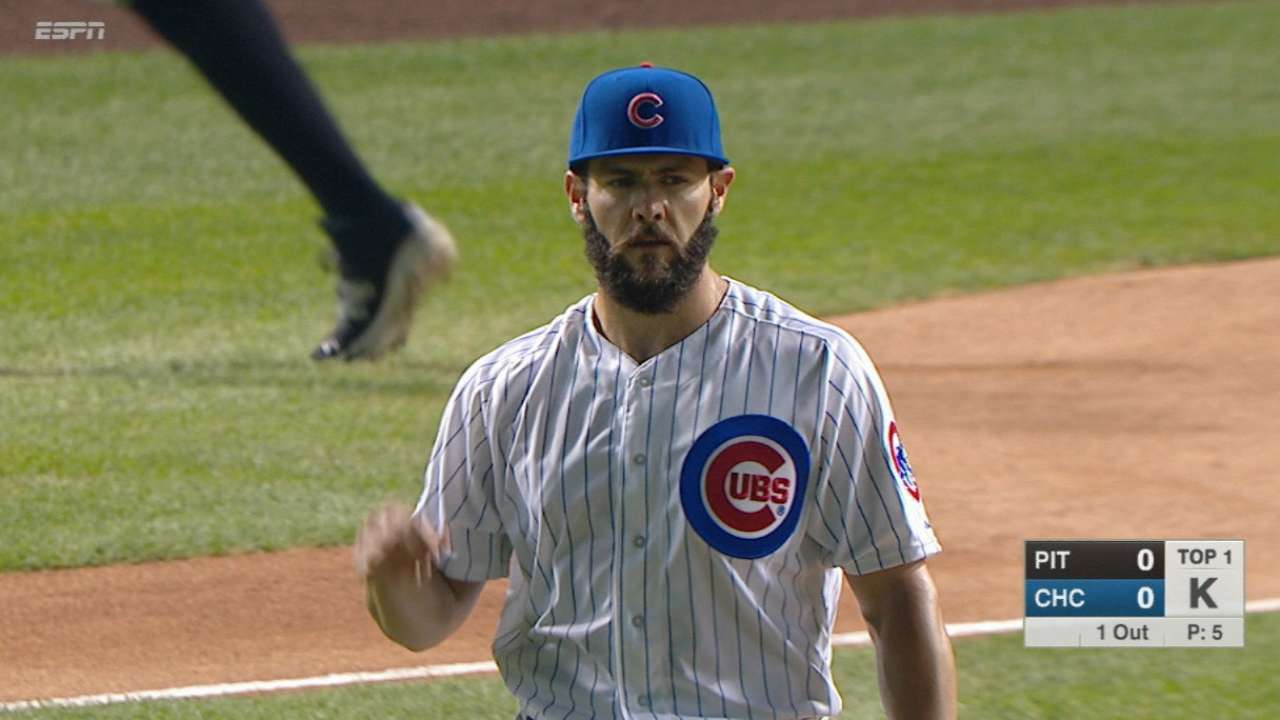 Here are four interesting items from around the big leagues this weekend …
• Cubs right-hander Jake Arrieta allowed one hit in seven scoreless innings, fanning nine with no walks to pick up his 21st win as Chicago defeated Pittsburgh, 4-0, on Sunday night. Arrieta owns a hit rate of 5.97, lowest in the National League. Since 1893, there have been 12 NL pitchers to finish a year below 6.00. The last three: Jose Fernandez in 2013, Pedro Martinez in 1997 and Hideo Nomo in 1995. With the effort, Arrieta lowered his second half ERA to 0.80 in 14 games (all starts). Since 1933 (the first year there was an All-Star Game), the lowest post-break ERA, among pitchers with at least 14 starts, is Tom Seaver's 1.10 in 1971.
• Is Arrieta #AwardWorthy? Vote now for Best Breakout Player
• On Sunday, Josh Donaldson hit his 41st home run of the year, a two-out solo shot in the bottom of the ninth to give the Blue Jays a 5-4 win over the Rays. Donaldson's 41 tie him with Tony Batista (2000) for the most in a season by a Blue Jays third baseman. Donaldson now has 83 extra-base hits and 122 RBIs on the season. The 83 tie him with George Bell (1987) and Carlos Delgado (1999) for the fifth most in a season for the Blue Jays, and the 122 are the seventh most in team history, one behind Shawn Green's total from 1999.
• Is Donaldson #AwardWorthy? Vote now for Best Everyday Player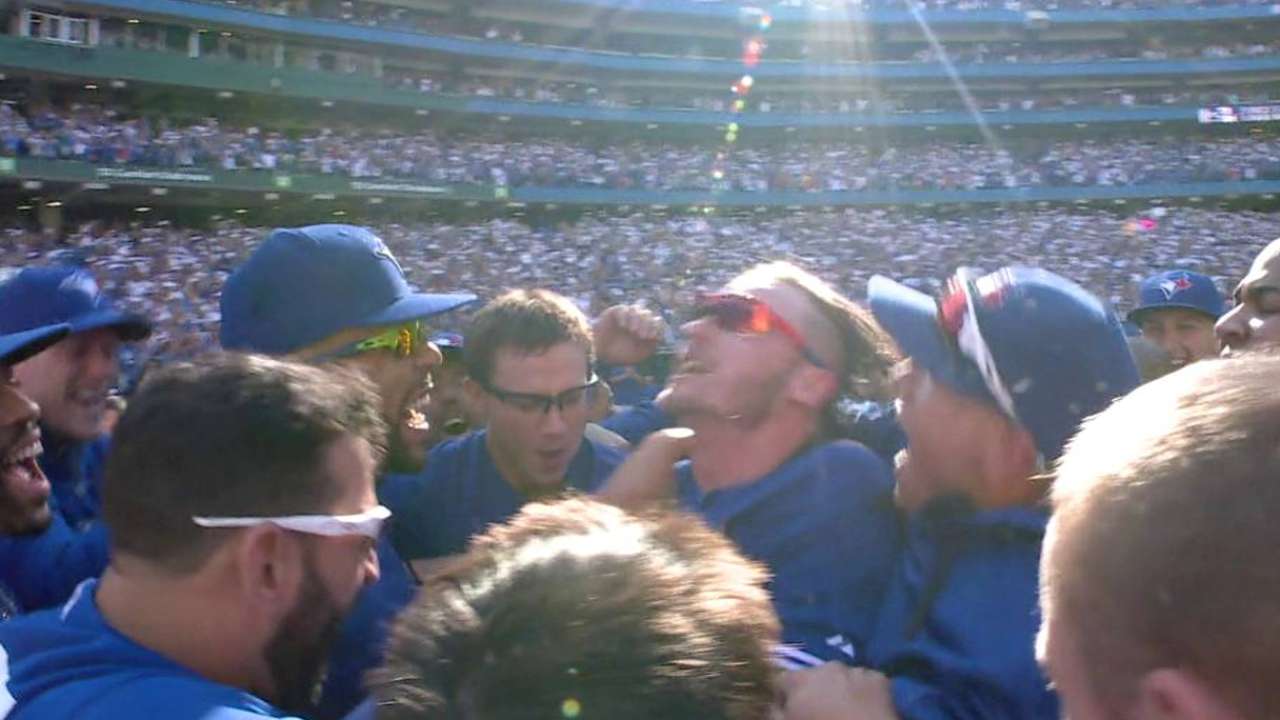 • At Minute Maid Park on Sunday, Astros southpaw Dallas Keuchel allowed a run and two hits with 10 strikeouts and picked up the win as Houston beat Texas, 4-2. In 18 starts at home this season, Keuchel went 15-0 with a 1.46 ERA. He is one of 14 pitchers since 1914 to have at least 15 starts at home and a winning percentage of 1.000. Among these 14, his 15 wins are the most, and his 1.46 ERA is third lowest, behind Orel Hershiser's 1.09 in 1985 (he was 11-0) and Fernandez's 1.19 in 2013 (he was 9-0). Before Keuchel in 2015, there had been eight instances of a left-hander since 1914 to finish a season with at least 15 home starts and an ERA below 1.50 in their home outings. By year: Babe Ruth (1916), Ferdie Schupp (1917), Hal Newhouser (1945), Sandy Koufax (1963 and '65), Dave McNally (1968), Vida Blue (1971) and John Tudor (1985).
• Is Keuchel #AwardWorthy? Vote now for Best Major Leaguer
• On Friday, Gerrit Cole allowed one run and struck out eight in the first seven innings, while Mark Melancon struck out three and allowed a run in the ninth inning; the two appearances bookended the Pirates' 3-2 victory over the Cubs. Cole reached 200 strikeouts for the first time in his career while recording his 18th win. With the effort and outcome, he became the second Pirates pitcher since 1893 to have a season with at least 18 and 200, joining Bob Veale in 1964 (18 and 250). Melancon recorded his 51st save of the year to tie Dennis Eckersley (1992), Rod Beck (1998) and Jim Johnson (2012) for the ninth highest total all time.
• Is Cole #AwardWorthy? Vote now for Best Starting Pitcher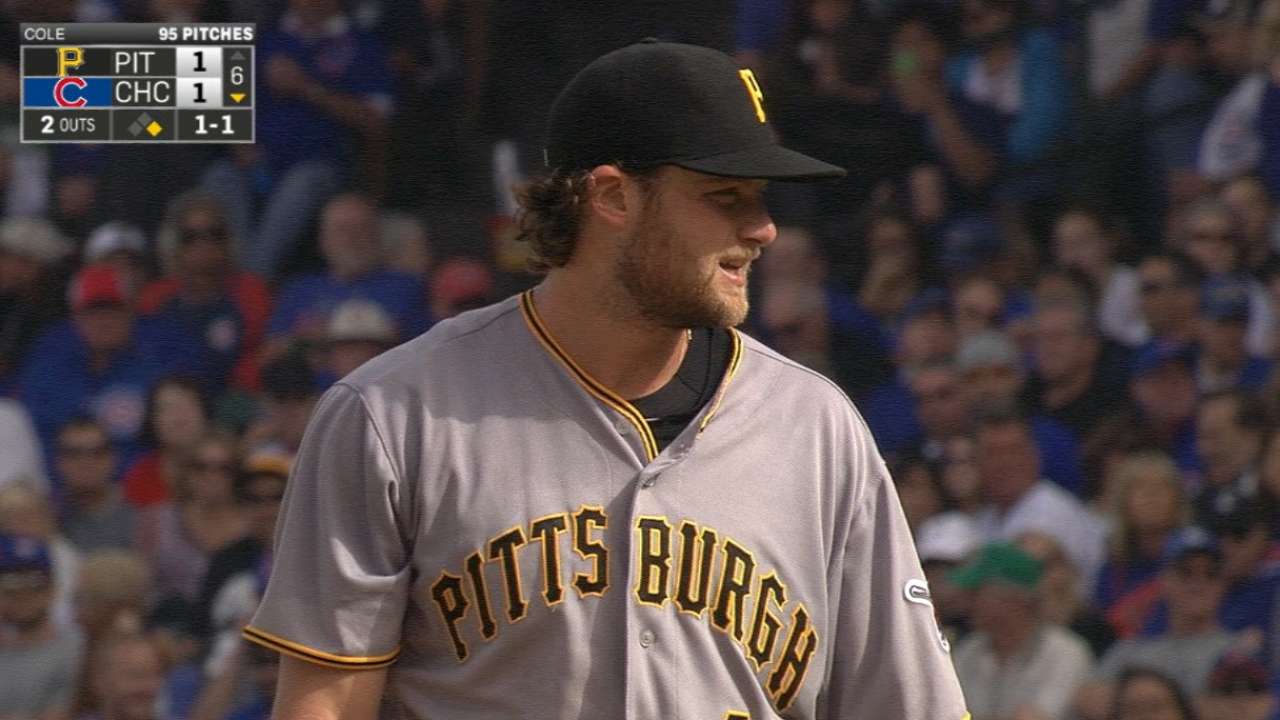 Milestone watch for Monday
• The Yankees are seeking the 10,000th win in franchise history. They would be the first AL team to reach the milestone. The next closest AL team -- Boston -- has 9,221 wins.
• Albert Pujols needs three RBIs to move into the top 25 all time. With three, he would tie Cal Ripken Jr. at 1,695.
Roger Schlueter is a contributor to MLB.com. This story was not subject to the approval of Major League Baseball or its clubs.