Yanks look to reverse trend vs. lefties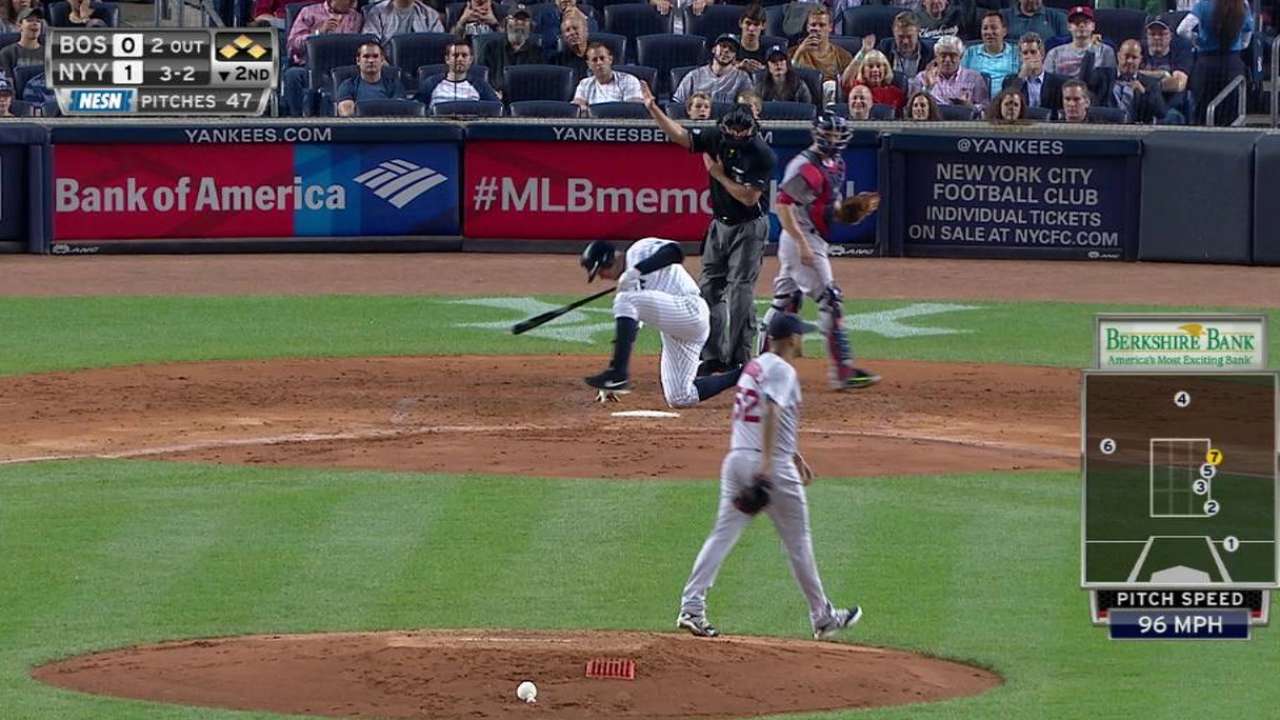 NEW YORK -- Not to take anything away from Eduardo Rodriguez, who by all indications could serve as a significant part of the Red Sox's future, but his solid outing Monday could represent a warning sign. Are these Yankees too vulnerable to left-handed pitching?
Rodriguez, 22, limited the Yankees to a run on seven hits over six innings as he logged his 10th victory of the season. New York's bats were unable to overcome a trio of Red Sox homers in a 5-1 loss that stalled a potential American League Wild Card clinch, as well as the Yanks' milestone 10,000th regular-season victory.
"You know, we've faced him a few times now, so we should be able to get to him," catcher John Ryan Murphy said. "I don't think that he was his sharpest tonight, but he made some big pitches in some big times. So, lefty-righty, I don't think it matters. One through nine, we just didn't score enough runs tonight."
Through their last 19 games, including Monday, the Yankees are batting just .229 (56-for-245) with two home runs and a .579 OPS against left-handed pitching -- an unsettling thought, considering there's a chance they'll be staring down Astros lefty Dallas Keuchel in next week's American League Wild Card Game presented by Budweiser.
"We need to do a little bit better job against left-handers," Yankees manager Joe Girardi said. "We ran into a bunch of lefties this weekend, we ended up winning three out of four games; we didn't score a ton of runs, they were close ballgames. But it's something we need to do a better job."
It is against southpaws that the Yankees seem to miss Mark Teixeira's switch-hitting stroke most. Rookie Greg Bird has been a capable replacement at first base and logged a third-inning single off Rodriguez, one of eight hits in 37 at-bats (.216) against left-handed pitchers in his brief big league career.
Girardi still can't help but wonder if things would be different with Teixeira, who sustained a season-ending right leg fracture last month.
"We miss him, definitely," Girardi said. "Tex was a force against left-handers, and that's another big bat in the middle of your lineup. We miss him."
The Yanks' lineup on Monday featured Alex Rodriguez hitting third, switch-hitter Carlos Beltran in the cleanup spot and switch-hitter Chase Headley -- mired in a long skid -- behind him in the No. 5 hole.
"It's part of playing 162 games," Beltran said. "You're going to have some hot streaks, you're going to have your cold streaks. Right now, we feel like we're battling. Unfortunately we haven't been able to put good innings together."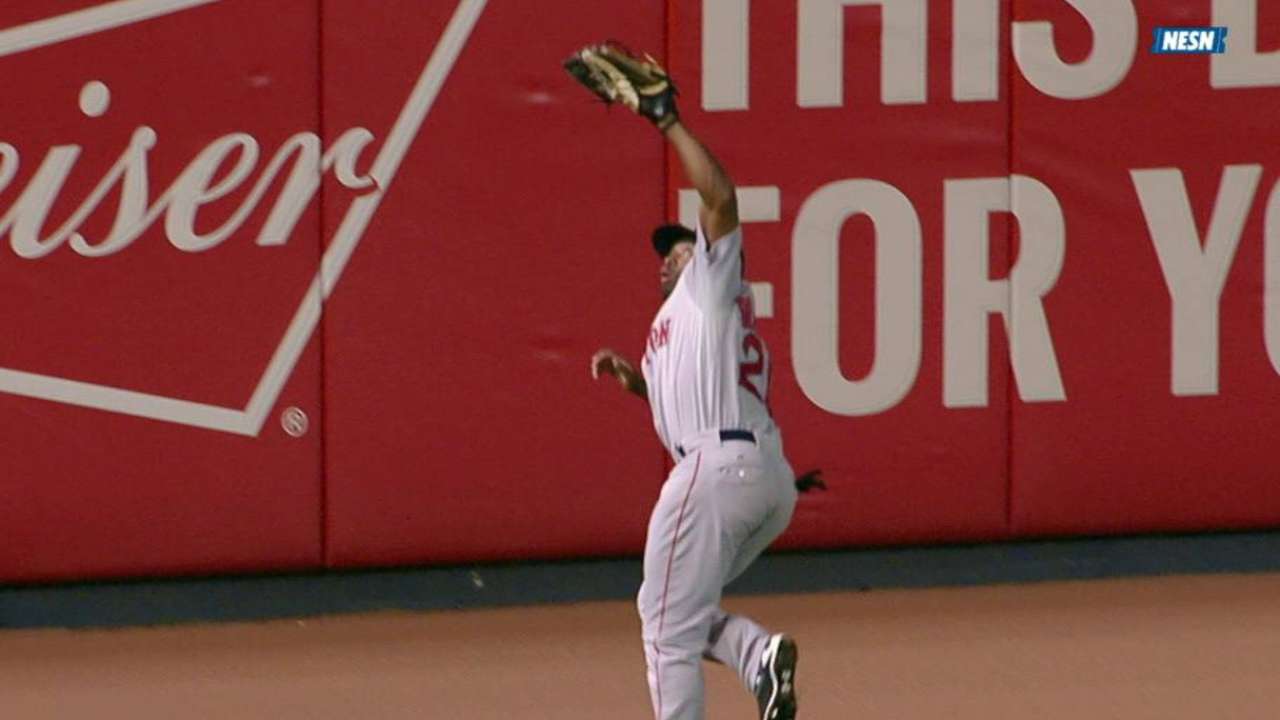 Murphy, hitting seventh, made solid contact three times -- narrowly missing an extra-base hit on a terrific defensive play by left fielder Jackie Bradley Jr. -- but is unlikely to start over Brian McCann in a playoff game.
Due in part to the possible issues against left-handed pitching, Girardi has been giving a serious look to rookie Rob Refsnyder at second base -- an audition that will continue this week when Boston throws lefties Wade Miley and Rich Hill on Wednesday and Thursday, respectively.
"It's a kid that in the past has swung pretty good against left-handers, and since we're seeing so many of them, I put him in there," Girardi said. "He's done a decent job."
The month started with Girardi insisting that he would stick with the players who got the Yankees to September, but should the Wild Card Game feature a left-hander, it no longer seems inconceivable that they could give at-bats to Refsnyder, who is the club's No. 4-ranked prospect, with the season on the line. A fresh look might be just what it takes to bust out of the funk.
"Playoff games are not about hitting, it's about pitching, so right now, we have to fight," Beltran said. "We have to be able to put good at-bats and feel good about ourselves. Anything can happen in the playoffs."
Bryan Hoch is a reporter for MLB.com. Follow him on Twitter @bryanhoch, on Facebook and read his MLBlog, Bombers Beat. This story was not subject to the approval of Major League Baseball or its clubs.