How the Yankees can clinch a playoff spot tonight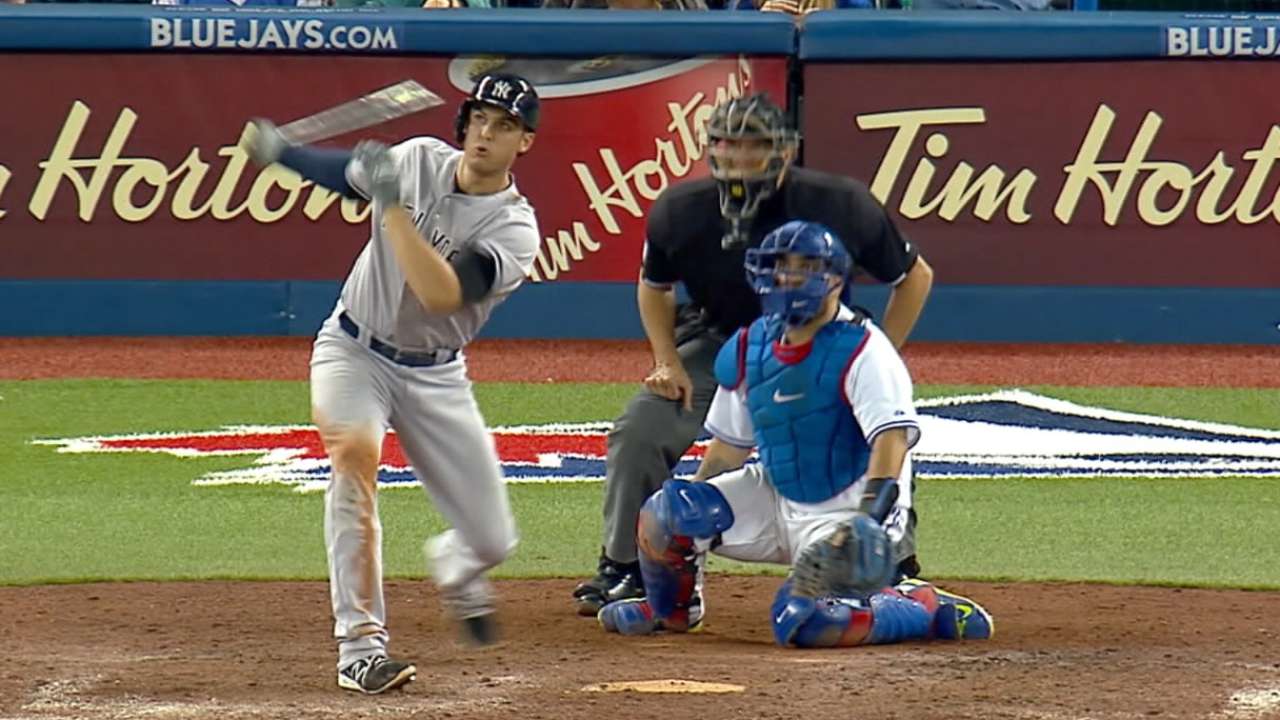 The Yankees can clinch a postseason berth Monday if the Yankees beat the Red Sox, the A's beat the Angels, the Tigers beat the Rangers and the Indians beat the Twins. That might mean some late scoreboard watching on the East Coast.
With two more wins, the Yankees would clinch a trip to the postseason outright.
The next game the Yankees win will be the 10,000th in franchise history.
Entering Monday, New York holds the top American League Wild Card spot, with Houston trailing by 4 1/2 games. The Angels trail the Astros by a half-game; the two teams are tied in the loss column. The Twins are 1 1/2 games out.
The Yankees are four games behind the Blue Jays for the AL East title with seven games left to play.
Joey Nowak is a reporter for MLB.com. Follow him on Twitter at @joeynowak. This story was not subject to the approval of Major League Baseball or its clubs.