Rodriguez ends rookie year with 10th win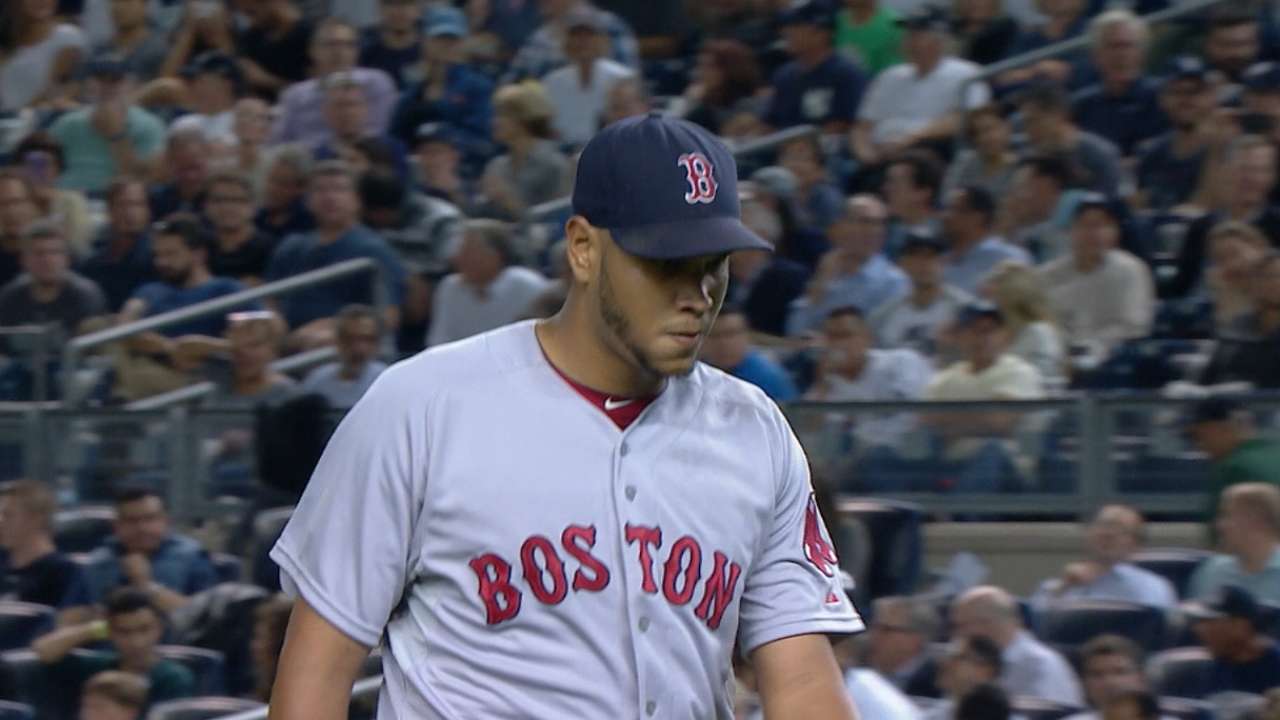 NEW YORK -- His first Major League season had effectively ended on Monday night at Yankee Stadium, but Eduardo Rodriguez didn't want it to.
After six innings and 97 pitches, the lefty was in complete control in an eventual 5-1 win over the Yankees and wanted to keep going.
"In Eduardo's case, he was really charging at me to try to get that extra inning," said Red Sox interim manager Torey Lovullo.
But the Red Sox stuck to their innings plan for the rookie and told him to rest up for 2016, when he will be a cornerstone piece to their rotation.
"It was tough to take him out, he was really starting to click, but it's been an impressive run since the end of May. To have 10 wins and have this type of year, he's a pretty special guy," said Lovullo.
Rodriguez finished with a 10-6 mark and a 3.85 ERA. And he was strikingly consistent over his last seven starts, going 4-1 with a 2.08 ERA and giving up two earned runs or less six times.
"For me, it was the best year I've had all the time I've been playing baseball," Rodriguez said. "Coming to this organization last year, and then this year they called me to the big leagues and gave me a chance to stay here and finish the season here, too, so I think this is the best year I've got in my life."
The one thing the Red Sox have come to love about Rodriguez is that he's fearless on the mound. Take the second inning on Monday, when Alex Rodriguez came up with the bases loaded and two outs.
E-Rod won his showdown with A-Rod, punching the Yankees' star out with a 97-mph heater on a 3-2 pitch.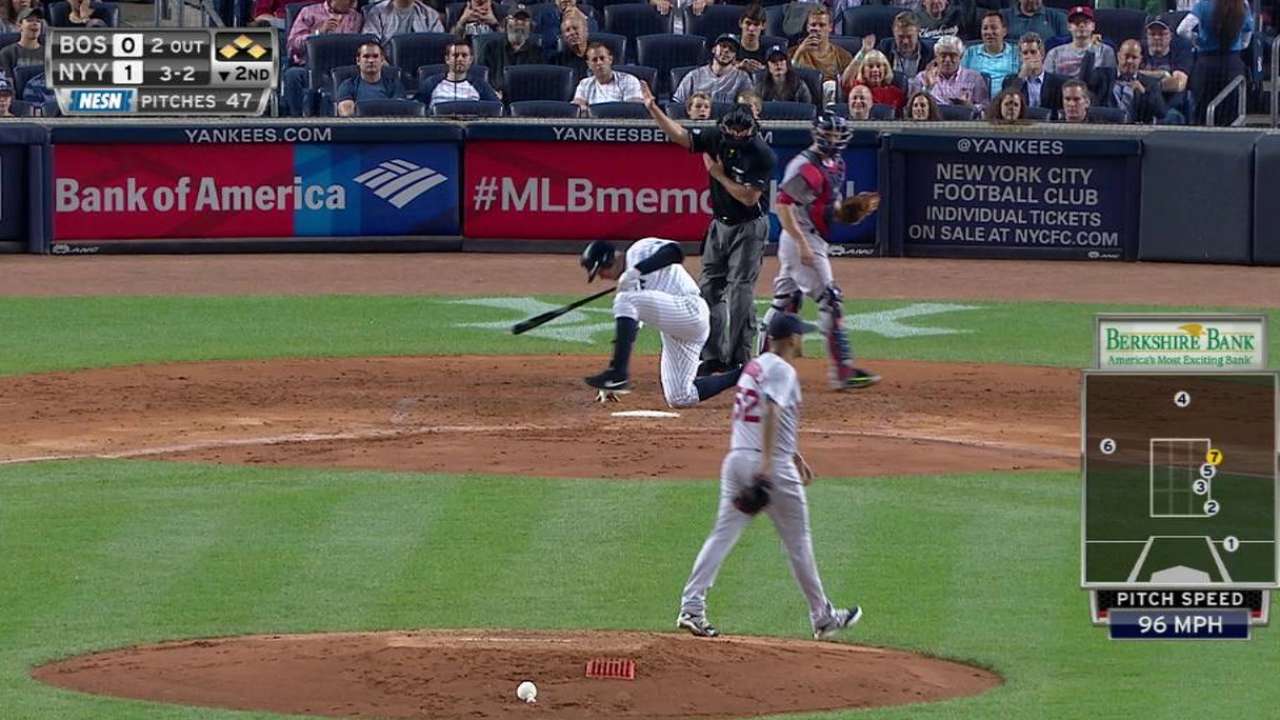 "Fastball," Rodriguez said. "My best pitch. Tried to throw what I wanted and get a strikeout."
Rodriguez pitched 121 1/3 innings for Boston, and 48 1/3 for Triple-A Pawtucket to finish at 169 2/3.
"We knew he had a hard cap of 170 innings," said Lovullo. "We have to really be careful with young kids and their future. We won't have that same conversation next year. He's basically going to be wide open and moving in a good direction."
"I feel great. I feel fine, like I can keep going," said Rodriguez.
Next year, the Red Sox plan to let him keep going.
Ian Browne is a reporter for MLB.com. Read his blog, Brownie Points, follow him on Twitter @IanMBrowne and listen to his podcast. This story was not subject to the approval of Major League Baseball or its clubs.