Fulmer at Sox instructs but won't be overworked
Righty headlines group of prospects in Arizona; fellow 2015 draftee Zangari flourishing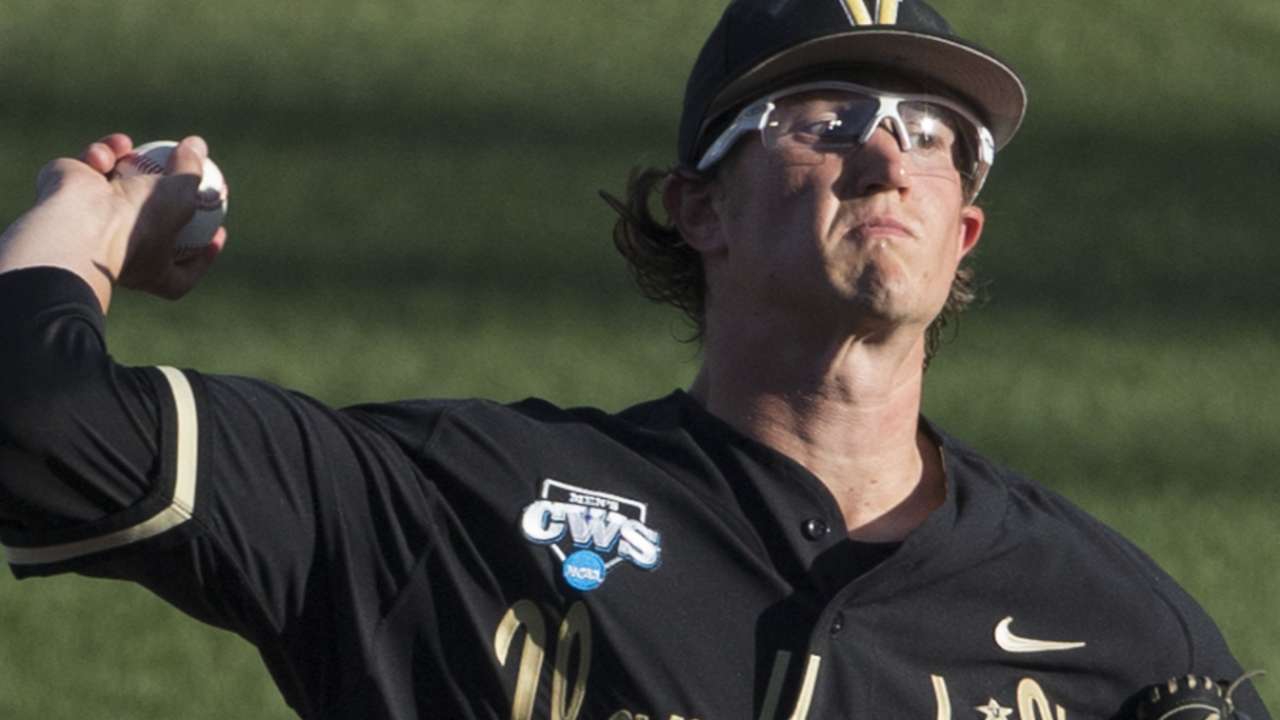 Carson Fulmer has had a long year. Starting in February, he worked 127 2/3 innings in the spring while pitching Vanderbilt to within a victory of its second consecutive College World Series championship. Then he added another 23 in nine abbreviated starts after signing with the White Sox as the No. 8 overall pick in the 2015 Draft.
Nevertheless, Chicago brought Fulmer to its instructional league program in Glendale, Ariz. The White Sox won't add many -- if any -- innings to his odometer, preferring instead that he just work on some mechanical tweaks.
"He's not a big kid, so we want to keep him taller over the rubber and create a better angle downhill," director of player development Nick Capra said. "Honestly, there's not a whole lot we need to do with this kid."
Fulmer was the best pitcher in college baseball this year, winning the Southeastern Conference pitching triple crown with a 14-2 record, 1.83 ERA and 167 strikeouts. He led NCAA Division I in victories and ranked second in strikeouts before signing for $3,470,600.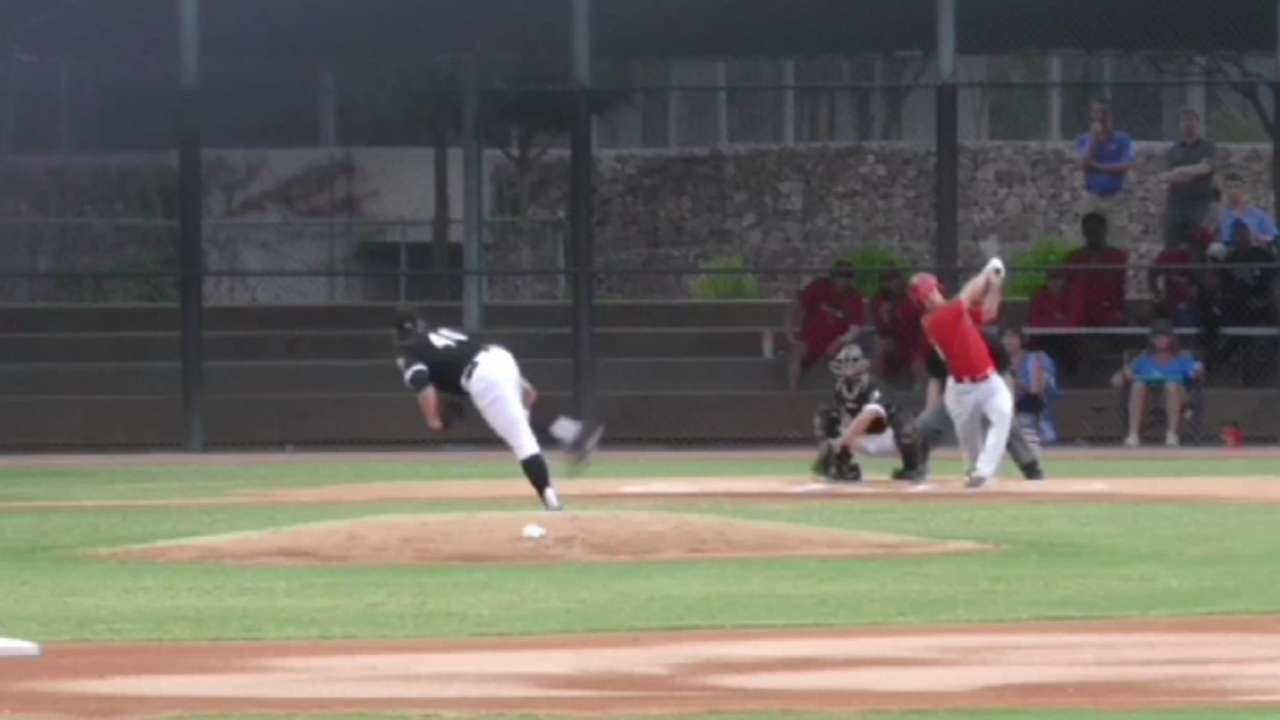 Fellow Chicago first-round pitchers Chris Sale and Carlos Rodon have raced from the Draft to U.S. Cellular Field in recent years, and Fulmer could do the same. He consistently works at 93-97 mph with his fastball, misses bats with power breaking stuff and has an effective changeup as well.
Because he lacks size (he's listed at 6-foot-1 and 195 pounds, which may be generous) and has a high-energy delivery, some scouts wonder if Fulmer can hold up as a starter pitching every fifth day. The White Sox don't share those concerns and have no plans to try to tone down his mechanics.
"We like his tempo," Capra said. "He's a very impressive kid. He wants the ball and he's a hell of a competitor."
Feeling the Draft
Fulmer isn't the only 2015 Draft pick who has looked good in Chicago's instructional camp, which opened Sept. 17 and will run through Oct. 10. First baseman Corey Zangari has followed up a solid pro debut with a strong showing.
Zangari actually entered his senior season at Carl Albert High (Midwest City, Okla.) as more of a pitching prospect after flashing a 97-mph fastball the previous summer. But when he had trouble keeping his mechanics in sync and disappointed on the mound, the White Sox drafted him in the sixth round based on his right-handed power potential and signed him for an above-slot $510,000.
Zangari led the Rookie-level Arizona League with 40 RBIs in his debut season while also ranking second in hits (63) and total bases (96) and fourth in homers (six). Though he struck out 52 times against 14 walks in 54 professional games, Chicago has liked what it has seen of his plate discipline in Glendale.
"Zangari swings the bat very well for a high school kid," Capra said. "A lot of big power guys swing and miss a lot, offer at pitches out of the strike zone, but he recognizes pitches very well. He stands out with his pretty good idea of the strike zone."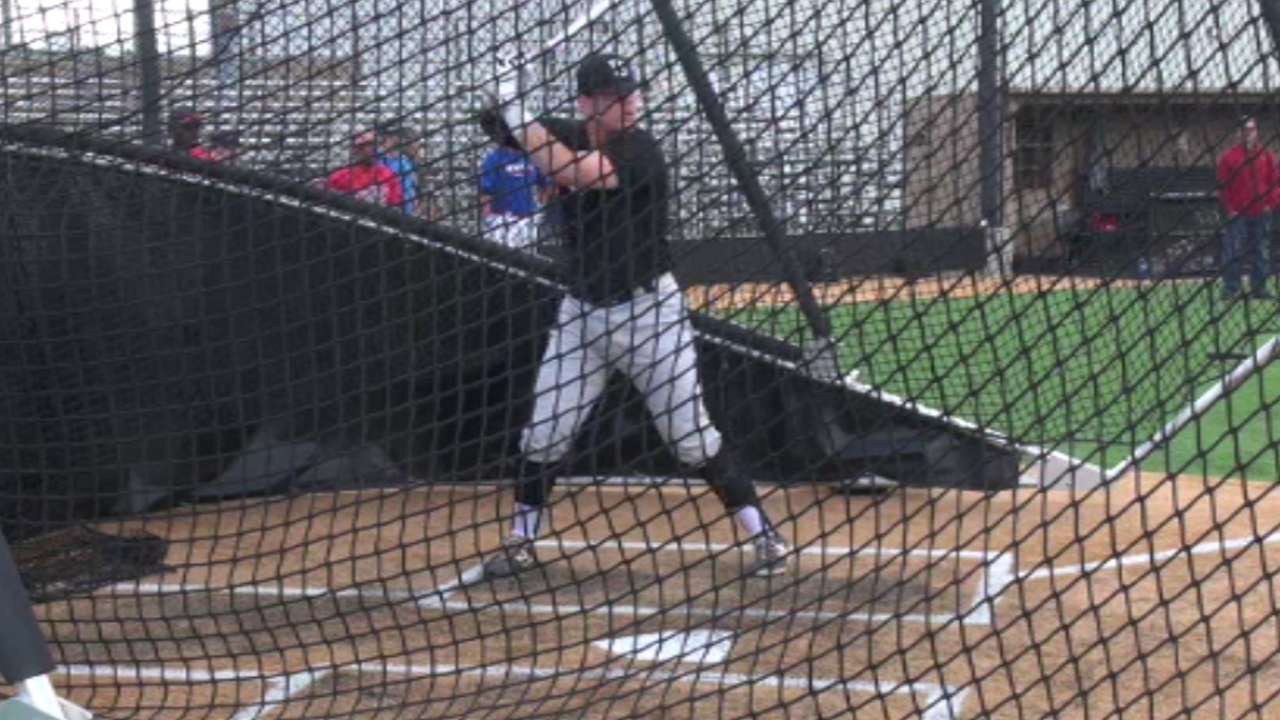 Another 2015 Draft standout is right-hander Jordan Stephens, who signed for $300,000 as a fifth-rounder out of Rice. He had Tommy John surgery in 2014 but returned this spring to reemerge as the Owls' ace. He allowed just one run and struck out 21 in 17 2/3 pro innings.
Though he's undersized at 6-foot and 180 pounds, Stephens can maintain the 90-95 mph velocity on his fastball and backs it up with a curveball that's a plus pitch at its best. He also has a slider and changeup and he throws strikes, so the White Sox will develop him as a starter.
Cruz makes name for himself
After a kickback scandal in 2008 set their international program back for a few years, the White Sox have become a player again for global talent. That has been apparent in Glendale, where many of their top recent international signees have been honing their skills.
Power-hitting outfielder Micker Adolfo has been focusing on rehabilitation after having surgery to repair a fracture and ligament damage in his left ankle in August. But catcher Jhoandro Alfaro has displayed impressive skills behind the plate, shortstop Amado Nunez has bounced back from a late-season hamstring injury to show quality instincts and athleticism, and 17-year-old Franklin Reyes has drawn plenty of stares with his 6-foot-4 frame and his raw power.
Those four players signed for a combined $4.75 million and were top-rated prospects in their international classes. Johan Cruz didn't draw as much fanfare when he signed for $450,000 out of the Dominican Republic in 2012 but broke through in his first full year in the United States in '15. He hit .312/.338/.442 at Rookie-level Great Falls while seeing most of his action at third base.
Cruz played the hot corner for the Voyagers out of necessity, but he spent his first two pro seasons at shortstop. He has returned there in instructional league and has looked like he never left.
"He has good hands, good range and a great arm," Capra said. "He can get the ball across the infield. He really put himself on the map with his summer and instructional league."
Jim Callis is a reporter for MLB.com and writes a blog, Callis' Corner. Follow @jimcallisMLB on Twitter. This story was not subject to the approval of Major League Baseball or its clubs.