Yankees poised for 10,000th franchise win
Club faces archrival Red Sox in quest for milestone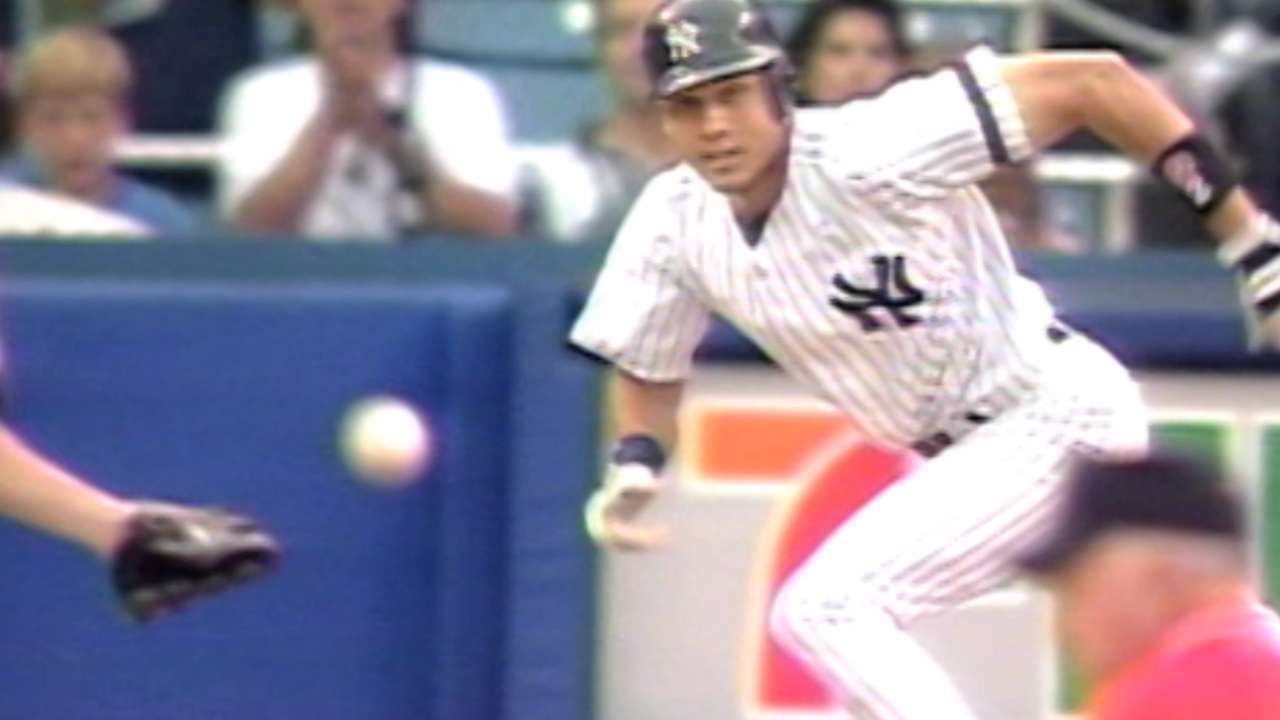 On April 23, 1903, the New York Highlanders beat the Washington Senators, 7-2, in Washington. That was win No. 1 for a franchise that 10 years later would become the Yankees, going on to 27 championships' worth of glory.
On Sunday afternoon in the Bronx, more than 112 years after that first victory, the Yankees topped the White Sox, 6-1. That was regular-season win No. 9,999 -- most all-time in the American League -- putting the franchise one win away from a major milestone. In the history of Major League Baseball, only the Giants, Cubs, Braves, Dodgers and Pirates have won at least 10,000 games (the Reds and Cardinals franchises have more than 10,000 victories each, but those recorded in the American Association, which predated the National League, aren't counted toward their MLB totals).
The Yankees will face the Red Sox -- who else? -- on Monday night as they go for No. 10,000. Here is a look at the franchise's journey to this point, and the many players who helped them along the way.
• The Yankees didn't reach great heights as the Highlanders, going 734-759 (.492) over 10 seasons, never making the postseason and losing more than 100 games twice. Fortunes didn't magically change with the name, either, as it took nine more years to capture the first of 40 AL pennants, in 1921. After losing twice in a row in the World Series, the Yankees won it all for the first time in 1923 -- when they went 98-54 -- beating the New York Giants, 4 games to 2.
• Through Sunday, the franchise has gone 9,265-6,805 (.577) as the Yankees. Its overall .569 winning percentage will be the highest for any team at the time of its 10,000th win, according to the Elias Sports Bureau.
• No Yankees player participated in more of those wins than Derek Jeter. And really, who else would it be? The Captain played in 1,628 regular-season Yankees victories, topping Hall of Famers Mickey Mantle (1,376), Lou Gehrig (1,323), Babe Ruth (1,277) and Yogi Berra (1,275). In those contests, the 14-time All-Star shortstop hit .338/.406/.490 with 189 home runs, 991 RBIs and 243 stolen bases.
Surprisingly, Jeter's first five Yankees games were losses, in May-June 1995. He finally enjoyed his first "W" on June 4, an 11-4 triumph over the Angels at Yankee Stadium, helping the cause by going 2-for-4 with a double and three RBIs. And while Jeter only played the first few innings of his final win, his last victorious "complete game" was also one of his most memorable. Last Sept. 25 at Yankee Stadium, Jeter's walk-off single lifted his team to a 6-5 win over the Orioles.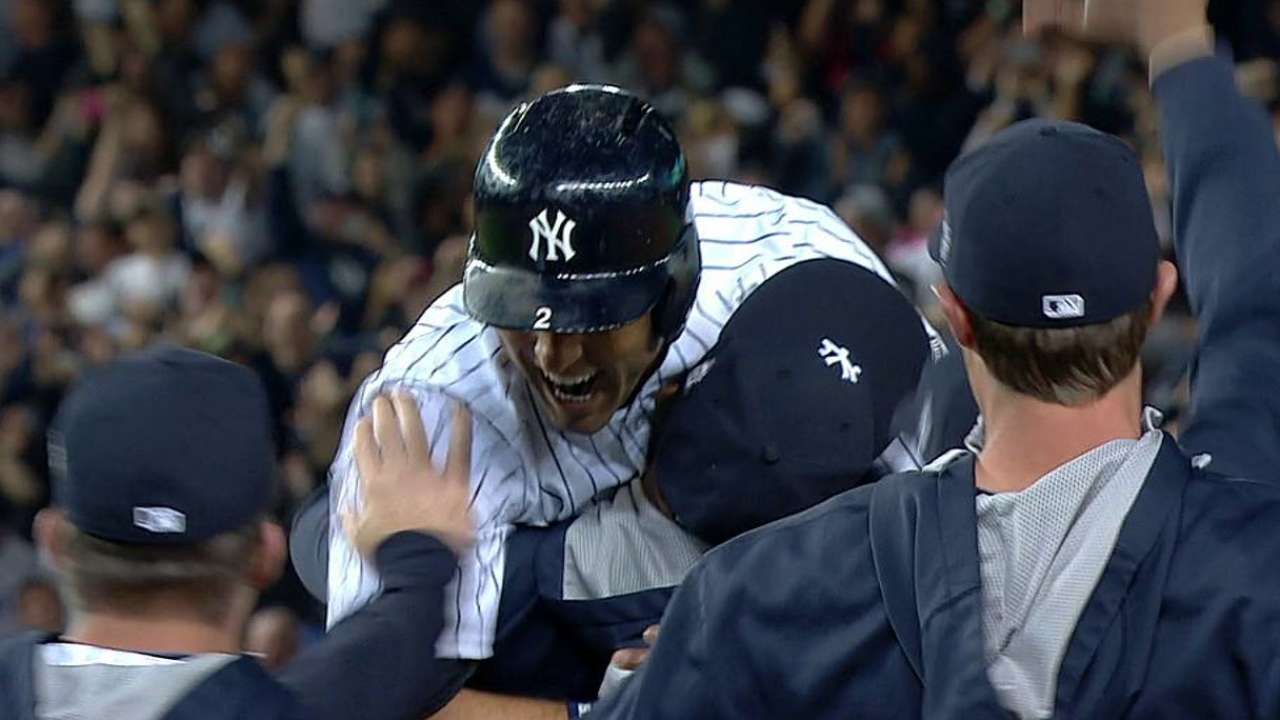 • In addition to their 9,999 regular-season wins, the Yankees have won 223 postseason games (223-154-1). The Yankees will be the first team that has debuted since 1900 to reach 10,000 wins and are one of only two MLB teams to win 100-plus games in the postseason (St. Louis, 129).
• Babe Ruth accomplished many amazing feats during his Hall of Fame career, but here's just one: He could nearly join the 500 Home Run Club based solely upon his exploits in Yankees victories. The Bambino went deep in 439 of the club's wins from 1920-34, accounting for 497 total taters. Surprisingly, Ruth's best power display in a Yankees uniform -- a three-homer effort against the Philadelphia Athletics on May 21, 1930 -- actually came in a losing effort. But he also put together 58 multi-homer performances in wins, including four with seven RBIs.
• When it comes to pitchers, it should be no great shock that Mariano Rivera stands alone. The legendary closer pitched in 950 Yankees wins from 1995-2013, almost tripling the total of anyone else (Dave Righetti is second, at 359). Rivera saved 652 of those victories, putting him first in Major League history, and earned the win in another 82. He also posted a 1.17 ERA and struck out 995 batters.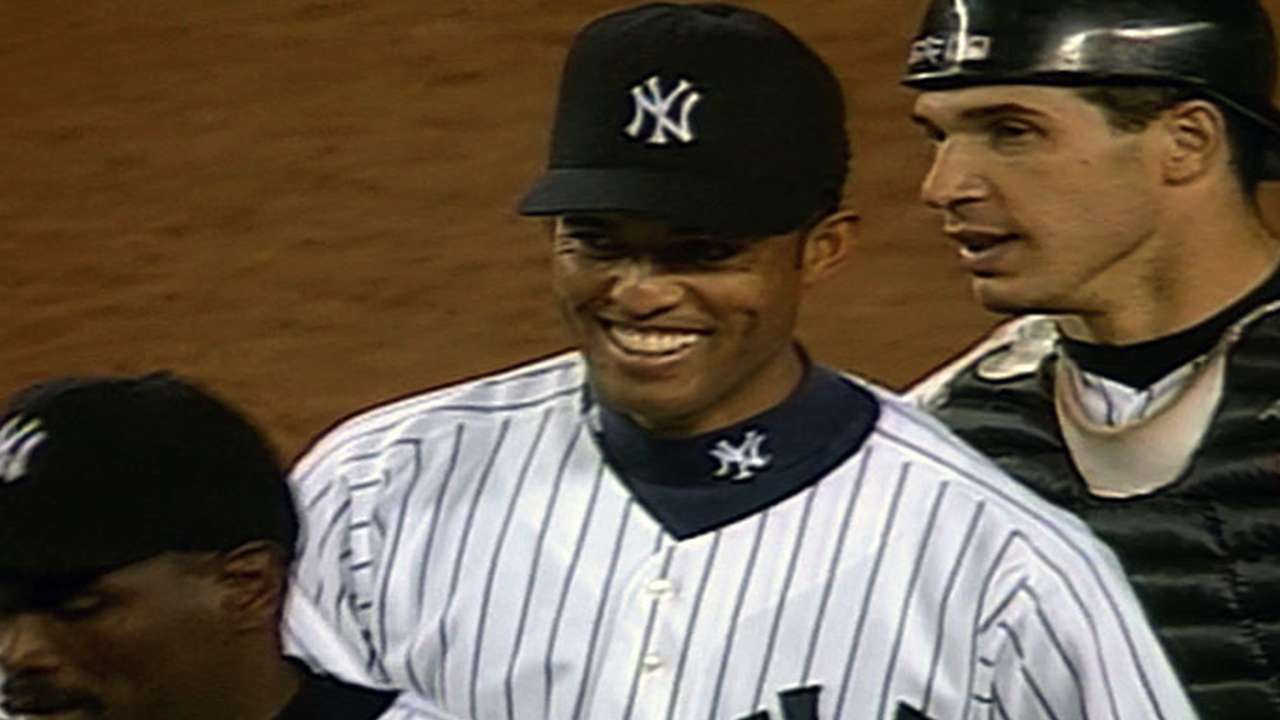 • Hall of Famer Whitey Ford holds the record for starting the most Yankees wins as a pitcher (297), besting fellow lefty Andy Pettitte (272). Ford earned his first nine victories for the Yanks in 1950, then returned from military service in 1953 to pitch another 15 seasons for the team. Ford recorded the win in 227 of those starts, with a 2.00 ERA.
• The Yankees' 10,000th win will be current manager Joe Girardi's 735th with the club, against 555 losses. That puts him sixth on the franchise's all-time wins list, but he'll have to almost double his current total to catch Joe McCarthy, who went 1,460-867 (.627) from 1931-46, capturing seven championships. McCarthy and the next three men on the list -- Joe Torre, Casey Stengel and Miller Huggins -- all are enshrined in the Hall of Fame.
• The Yankees have won at six main home stadiums, including Hilltop Park (their primary home as the Highlanders), the Polo Grounds (sharing with the Giants) and Shea Stadium, which they shared with the Mets from 1974-75, in between the tenures of the first two Yankee Stadiums. Win No. 10,000 could come at the third Yankee Stadium, where the club has enjoyed 645 victories since beating the Indians, 6-5, on April 17, 2009. On that day, Jeter homered, and Rivera got the save -- of course.
• While Don Larsen's perfect game came during the 1956 World Series, two of the Yankees' official 9,999 wins have been perfectos. David Wells threw one against the Twins on May 17, 1998, while David Cone matched him the next season, on July 18, 1999, against the Expos. Including the perfect games, the Yankees have thrown 10 no-hitters.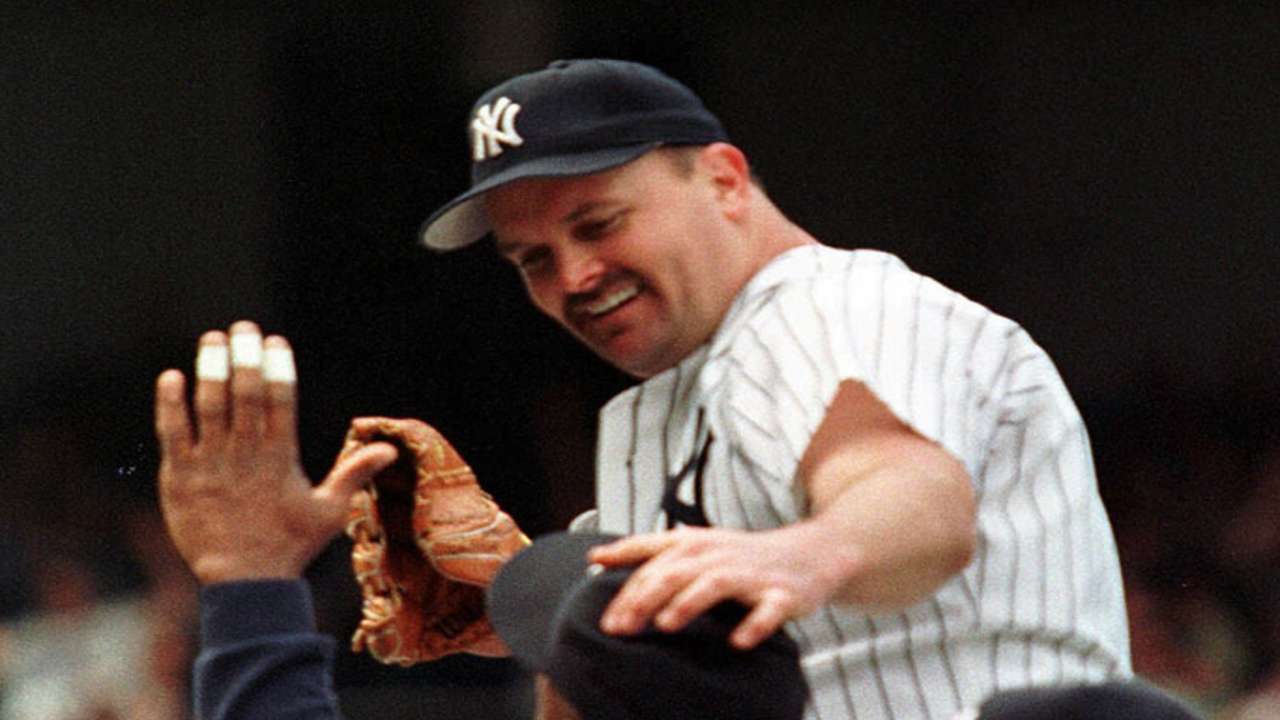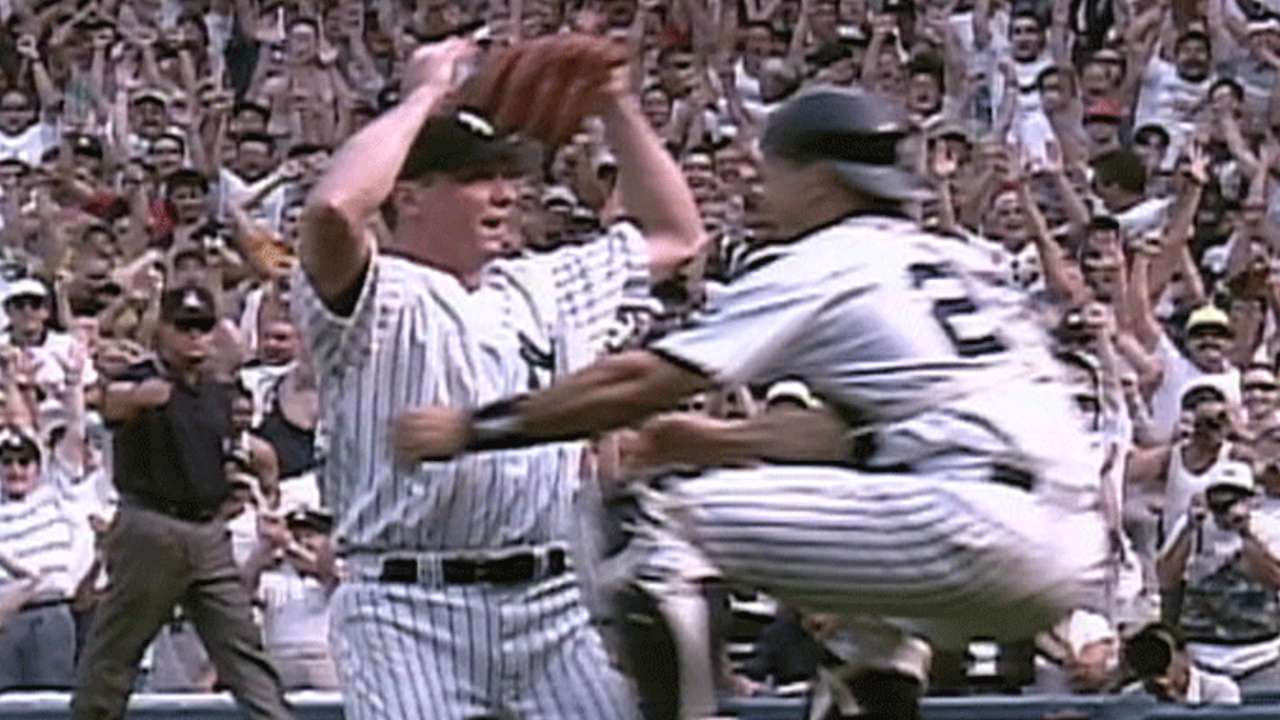 • Of the 15 Yankees cycles, 13 of them have come in wins. Bob Meusel hit for the first three between 1921-28, while Melky Cabrera was the last to do it, on Aug. 2, 2009.
Video: Melky hits for the cycle
• On June 3, 1932, Gehrig became the first AL player to hit four home runs in a game, in a 20-13 win over the Philadelphia Athletics at Shibe Park. He is one of 16 players in history with a four-homer game.
• Every game that's won must also have a team on the other end. And no player was on the losing side of more Yankees triumphs than seven-time All-Star first baseman Mickey Vernon. From 1938-58, Vernon participated in 229 losses to the Yankees, while suiting up for the Senators, Indians and Red Sox. He came out just one "ahead" of Hall of Fame shortstop Luke Appling. Among active players, Boston's David Ortiz is first on the list, as Monday could be his 112th loss to the Yankees, against 111 wins.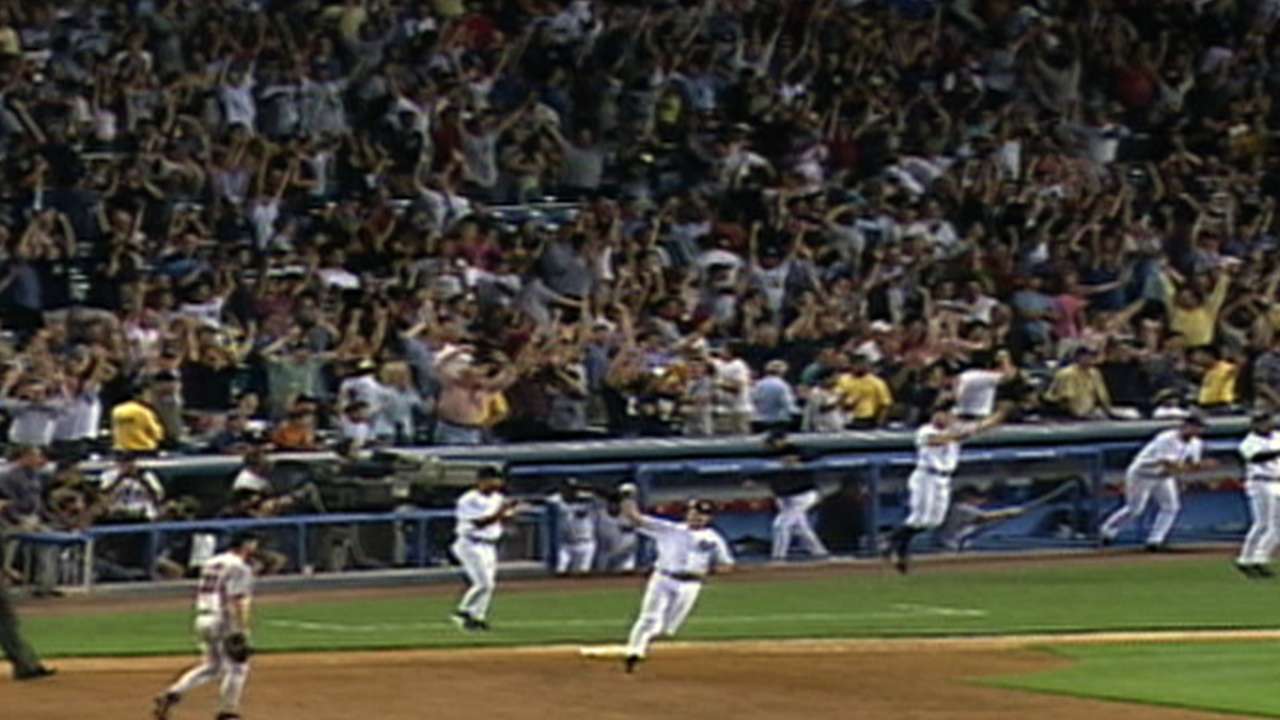 • Hall of Famer right-hander Early Wynn pitched in a record 72 losses to the Yankees, for the Senators, Indians and White Sox from 1941-63. Wynn went 33-58 against the Yanks, giving him a .363 winning percentage that was by far his lowest against any team.
• Who contributed the most to the Yankees' success? Going by Baseball-Reference.com's Wins Above Replacement (WAR), that would be Ruth, who racked up 142.7 of his all-time record 183.6 WAR (including pitching) with New York. Ruth is followed by Gehrig (112.4) and Mantle (109.7), while Alex Rodriguez easily leads current Yankees with 55.5, through Saturday.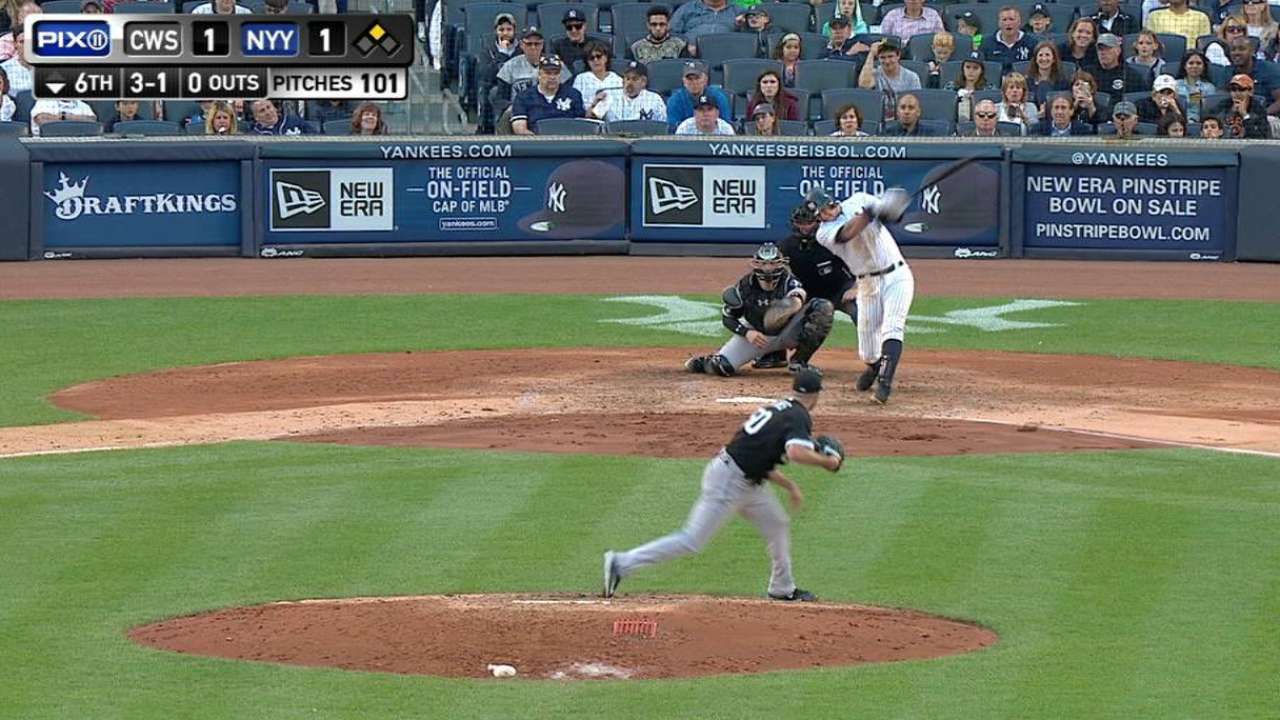 • Of the 9,999 Yankees wins so far, the longest by both innings and time came on June 24, 1962, at Tiger Stadium. On that day, New York outlasted Detroit, 9-7, in 22 frames and seven hours, with Jack Reed hitting a go-ahead two-run homer to score Roger Maris. Yankees starting pitcher Bob Turley had retired only one of five batters he faced, leaving the bullpen to soak up the final 22 1/3 innings. Jim Bouton threw the final seven scoreless to earn the victory.
• The Yankees notched their 1,000th win in the first game of a doubleheader against the Philadelphia Athletics at Shibe Park on Sept. 9, 1916. Wally Pipp, famously supplanted by Gehrig as Yankees first baseman several years later, had a triple and two walks in the 4-1 victory.
• New York reached the midpoint on the road to 10,000 on Sept. 11, 1959, at the first Yankee Stadium. Mantle and Berra were in the starting lineup for a 9-3 victory, although Berra, famous in part for his ability to make contact, posted one of only three three-strikeout games in his career.
• One player, Rodriguez, could participate in both the Yankees' 9,000th and 10,000th wins. A-Rod was in his second season with the club in 2005 when it notched No. 9,000 with a 6-0 victory over the Mariners at Safeco Field. He went 2-for-4 with a home run and a pair of RBIs, and Carl Pavano threw his only shutout as a member of the Yankees.
Andrew Simon is a reporter for MLB.com. Follow him on Twitter @AndrewSimonMLB. This story was not subject to the approval of Major League Baseball or its clubs.