Title fight: Cards, Bucs ready to settle Central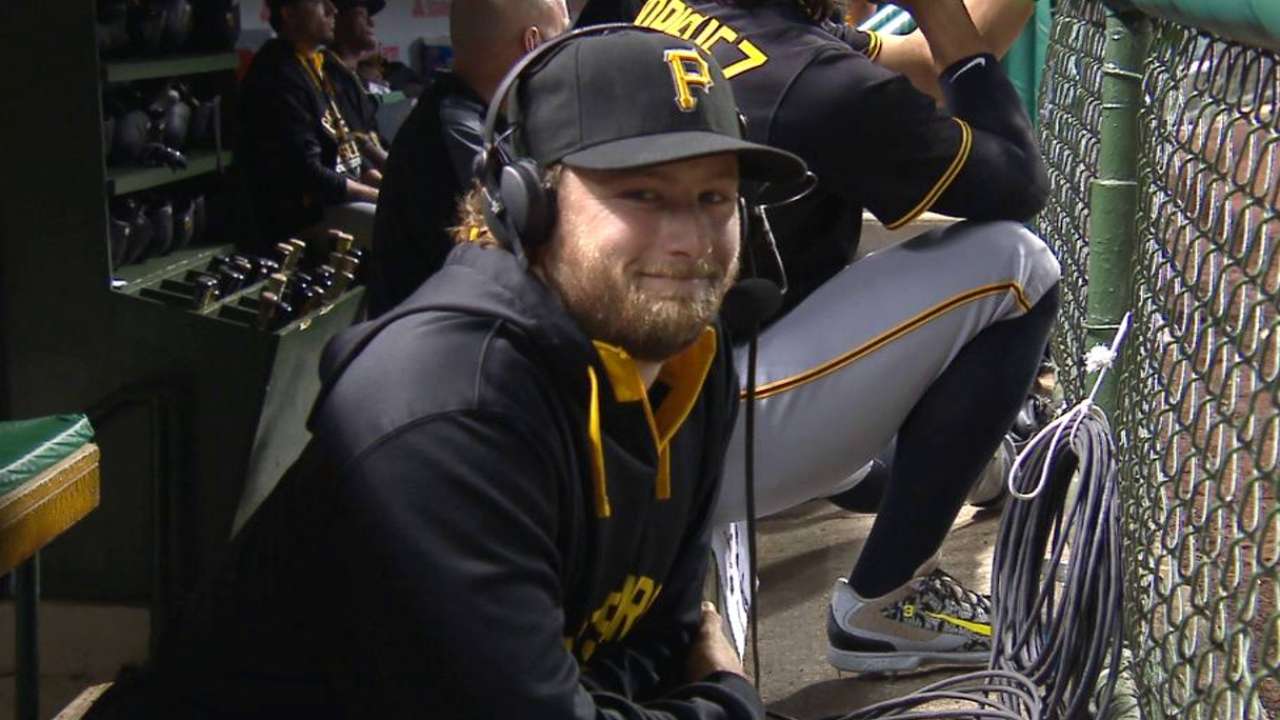 PITTSBURGH -- After clinching their third straight playoff appearance Wednesday night in Colorado, the Pirates held a brief meeting behind closed clubhouse doors. They didn't spray champagne all over each other or spill out onto the field in celebration. They formed a circle and raised champagne flutes, privately toasting the accomplishment.
And in doing so, the Pirates openly acknowledged what they have felt all year: Simply getting a foot in the postseason door isn't worth celebrating anymore. Their eyes are set on winning the National League Central. This week at PNC Park, they'll get their last shot to knock the division crown off the Cardinals' heads.
And the Cardinals will have one last chance to fend off the Pirates, to send the Bucs to their third consecutive Wild Card berth while bringing a third straight NL Central title home to St. Louis.
"We have an opportunity to go in there and send a message," Cardinals third baseman Matt Carpenter said. "We're going to go there and try to win a division."
• Postseason gear: Cardinals | Pirates
Trailing by three games in the NL Central standings, Pittsburgh will kick off a three-game set against St. Louis at 7:05 p.m. ET on Monday night. The Pirates likely need a sweep to have a shot at catching the first-place Cardinals during the final week of the regular season.
By Sunday, one team will have won the division. The other will be headed for an Oct. 7 date with Cy Young Award candidate Jake Arrieta and the Cubs in a win-or-go-home NL Wild Card Game presented by Budweiser.
"We've had significant [home] series, but not so late against the team we're chasing. I would think it has to be a pretty big one," Pirates general manager Neal Huntington said Sunday. "We'd love to see Monday, Tuesday, Wednesday sellouts for first time in PNC [Park] history. Must-see baseball this week."
Despite a 13-12 record in September, the Cardinals were the first team in the Majors to punch their postseason ticket. They have already clinched home-field advantage in their first playoff game or series, no matter where it is. They have been atop the NL Central standings since April 15.
The Cards will finish their regular-season schedule with three road games against the Braves, who have the Majors' second-worst record. The Bucs will remain at home to face the Reds over the weekend.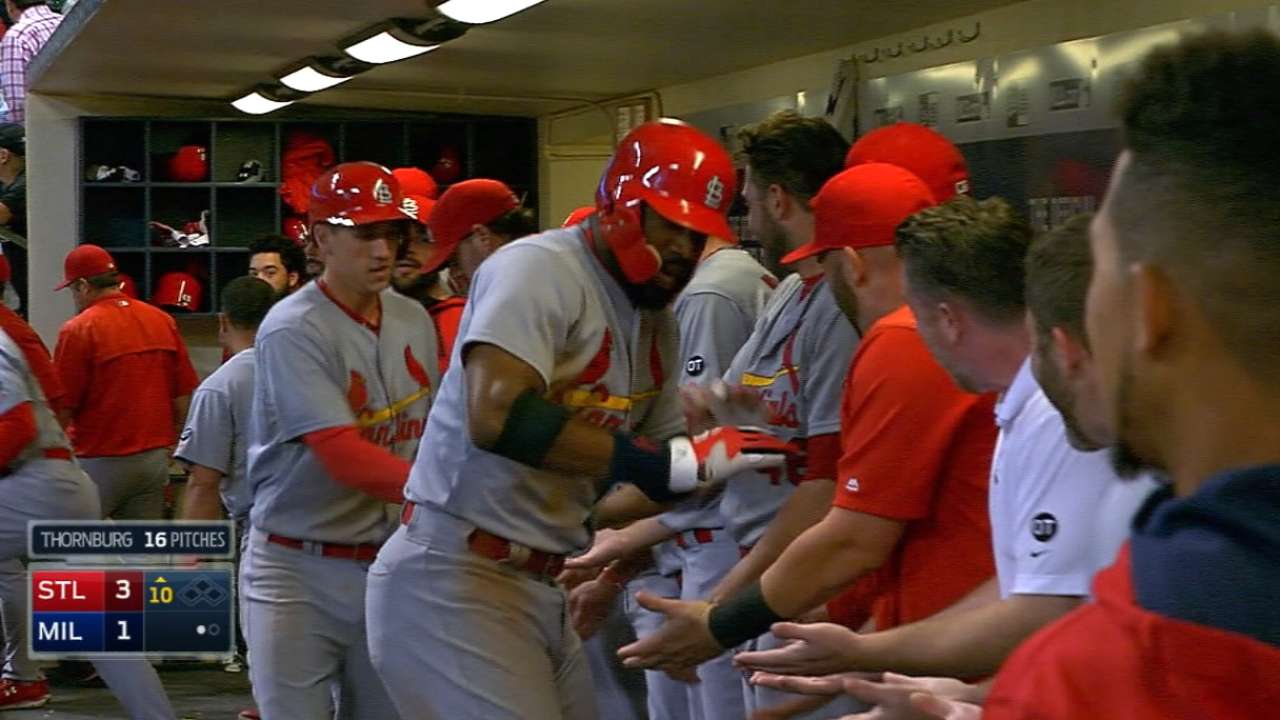 If they were to somehow end the season with identical records, the winner of this series would be awarded home-field advantage in a potential tiebreaker game on Oct. 5, as they played each other evenly through their first 16 matchups this year.
"They're playing great ball, and it's fun to watch," Cardinals right-hander Adam Wainwright said of the Pirates. "It's actually really good for us, because the last thing we want to do is coast into the playoffs and not have some kind of urgency."
Monday's matchup will pit Cardinals right-hander Lance Lynn against Pirates lefty J.A. Happ, who has turned out to be one of the year's best under-the-radar Trade Deadline moves. Right-handers Michael Wacha and Charlie Morton will square off Tuesday night.
Ace right-hander Gerrit Cole will start Wednesday's series finale, his final appearance before the Pirates' first postseason game. He will match up with Cardinals lefty Tyler Lyons, taking the rotation spot of the injured Carlos Martinez.
"It's a big series. I think it's great that we play these competitive games right up until the end of the season," Cardinals rookie outfielder Stephen Piscotty said. "I think we've all been looking forward to this series. It's going to be some exciting games, and we're all geared up and ready to go for it."
The Pirates will be geared up as well, returning to PNC Park as perhaps the hottest team in baseball. They just strung together eight straight road wins against the Dodgers, Rockies and Cubs before Arrieta and the Cubs ended that streak Sunday night.
If the season ended today, the Pirates would be in line for a likely rematch with Arrieta in nine days. But they're not resigned to that fate just yet. They still want to celebrate a division title.
"There are gonna be a lot of surprised people. But we aren't going to be surprised," Pirates center fielder Andrew McCutchen said. "We'll just keep playing hard, and you'll see what happens."
Adam Berry is a reporter for MLB.com. Follow him on Twitter at @adamdberry. This story was not subject to the approval of Major League Baseball or its clubs.