Revere's bucket blunder highlights top GIFs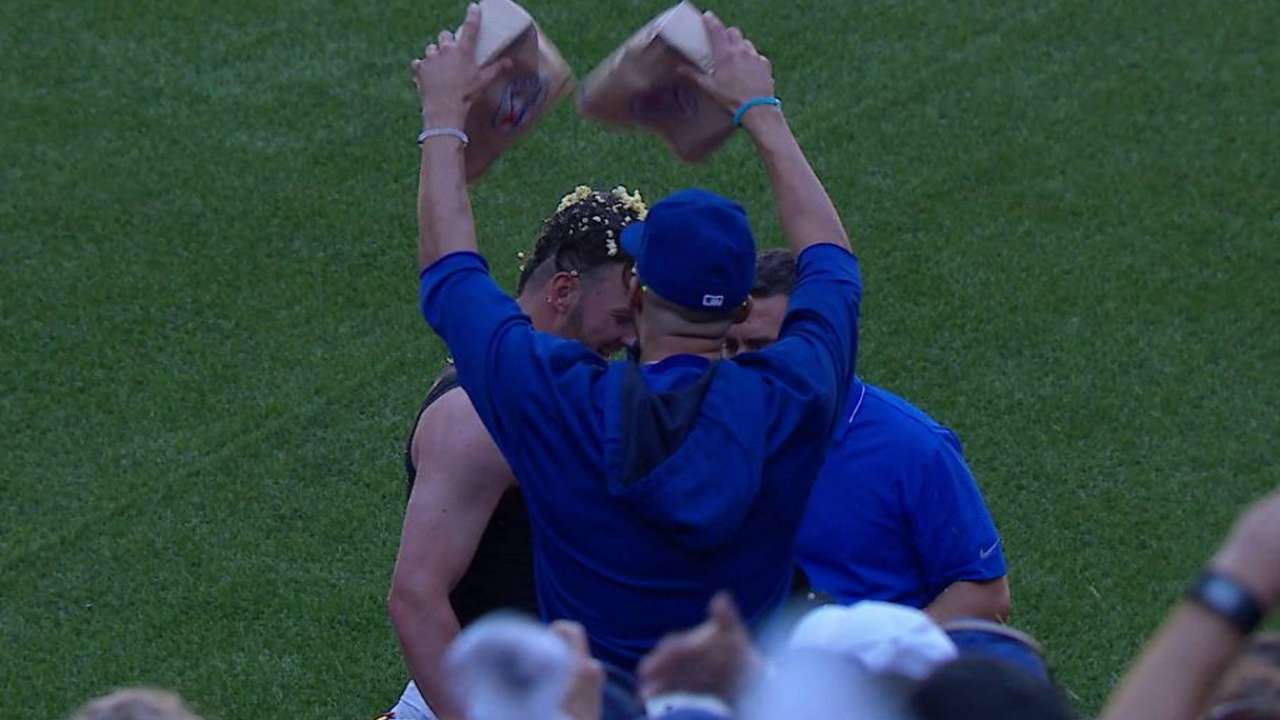 Here are the Top 5 GIFs of the day, courtesy of @MLBGifs.
1. The postgame water-drop of Ben Revere
Forgive the Blue Jays outfielder if he got a little excited in the aftermath of teammate Josh Donaldson's walk-off home run and didn't quite accomplish what he wanted.
2. Carlos like a cat
Check out the quickness and athleticism of Astros outfielder Carlos Gomez as he slides into second base against the Rangers. And check out how he points to his own dugout to make sure his teammates checked it out.
3. Jays rise and rejoice
Think the players in the Toronto dugout knew Donaldson's homer was gone when it left the bat? Watch them all jump out of their seats and get ready for the mob by home plate.
4. The secret to Jake's success?
Cubs ace Jake Arrieta might be this year's National League Cy Young Award winner. Could this awkward-looking and possibly quite painful stretching routine be the key to his dominance?
5. El Oso Ouch-o
Yeah, so Astros slugger Evan "El Oso Blanco" Gattis likes to swing hard, and sometimes he swings so incredibly hard that he falls down. You got a problem with that? Didn't think so.
Doug Miller is a reporter for MLB.com. Follow him on Twitter @DougMillerMLB. This story was not subject to the approval of Major League Baseball or its clubs.