Key things to watch for in today's games
The final week of the season will bring plenty of drama with playoff races and seedings still to be decided. It all begins on Monday with a slate of games that are sure to excite.
Here's a look at a few of the games on tap.
Yankees look for playoff berth: BOS @ NYY, 7:05 p.m. ET
The Yankees hold a 4 1/2-game lead for the first American League Wild Card spot, and they are four games back in the AL East. With a magic number of 2, they can clinch today. Left-hander Eduardo Rodriguez gets the nod for Boston, while Ivan Nova gets the call for New York.
The Red Sox rookie allowed three runs on six hits over six innings in his last start against the Rays for the no-decision. In three starts against the Yankees this season, the left-hander is 2-1 with a 2.45 ERA.
Nova had a strong outing in his last start against the Blue Jays, allowing one run on four hits over 5 2/3 innings, but took the loss on a night the Yankees' offense was shut out.
Pirates make push: STL @ PIT, 7:05 p.m. ET
The Pirates will try and make one last push for the National League Central crown when they begin a three-game series against Cardinals at PNC Park. St. Louis holds a three-game lead over Pittsburgh.
Lance Lynn will look to show the Cardinals that he's worthy of a postseason rotation spot. He tossed six shutout innings against the Reds in his last start, marking his first win this month. Lynn has struggled against the Bucs this season, allowing nine runs on 19 hits in 11 2/3 innings.
Meanwhile, left-hander J.A. Happ has dominated over his last seven starts, going 6-1 with a 1.73 ERA. He's also struck out 45 in that span and allowed seven free passes.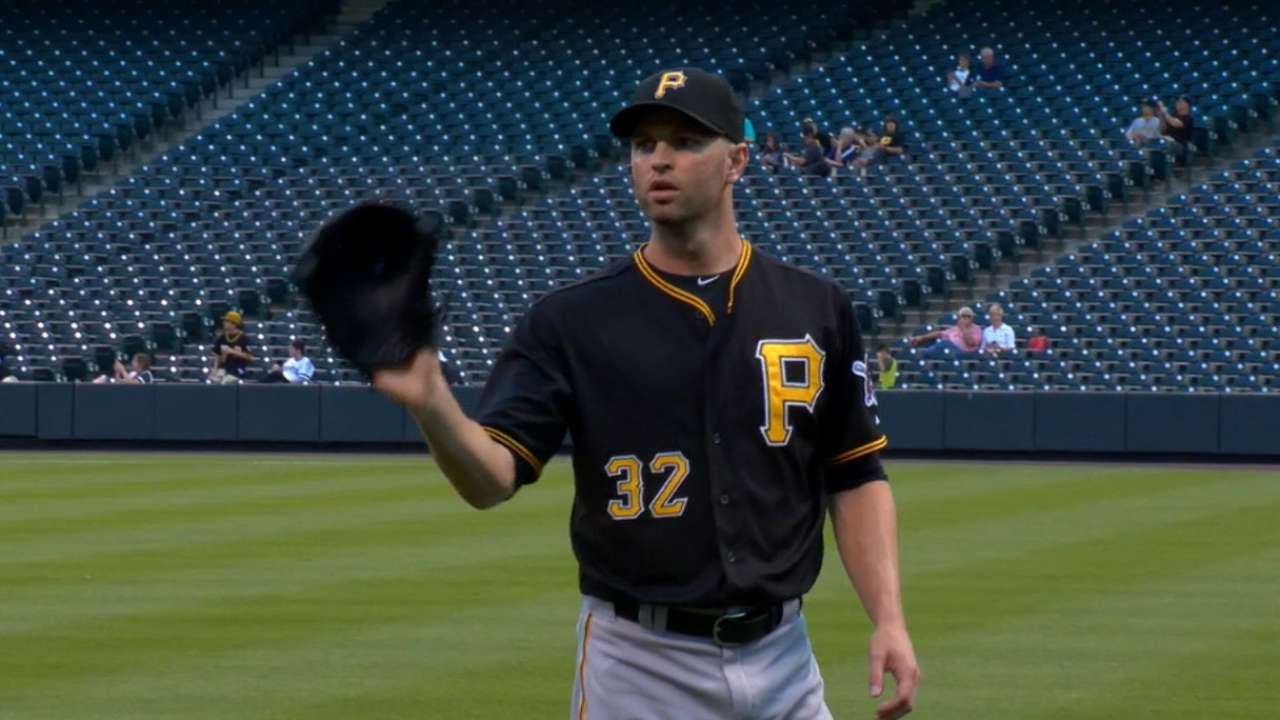 Halos look to keep pace: OAK @ LAA, 10:05 p.m. ET
The Angels will try to keep the pressure on the Astros as they fight for the second AL Wild Card spot. The team is a half-game back. Felix Doubront gets the nod for the A's, while Hector Santiago takes the hill for the Halos.
Doubront got roughed up in his last start against the Rangers, allowing seven runs on eight hits in 4 2/3 innings for the loss. In one other start against the Angels this season, the left-hander went six innings, allowing four runs on seven hits for the win.
After being knocked out in the first frame two starts ago, the Angels' left-hander bounced back in his last start against the Astros, allowing two runs on four hits in five innings for his ninth win of the season.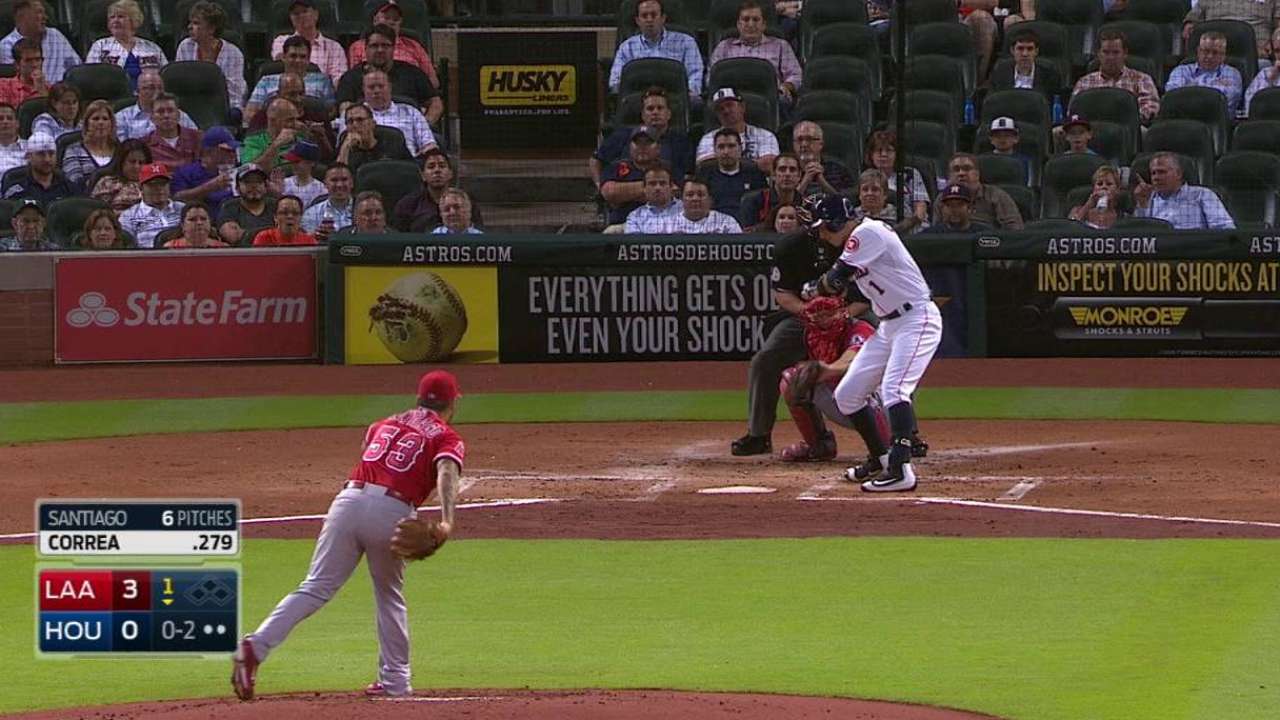 Astros look to increase lead: HOU @ SEA, 10:10 p.m. ET
With a half-game lead for the second AL Wild Card spot, the Astros are hanging on by a thread with the Angels and Twins right on their heels. Lance McCullers takes the hill for Houston, while Roenis Elias gets the nod for Seattle.
McCullers took a tough loss on Tuesday, allowing three runs on four hits over seven innings to the Angels. He's allowed three or fewer earned runs in each of his last four starts, but has no wins to show for it.
Since being recalled from Triple-A Tacoma in August, Elias has gone 1-2 with a 3.07 ERA. In four outings against the Astros this season, including one start, he's 1-2 with a 6.65 ERA.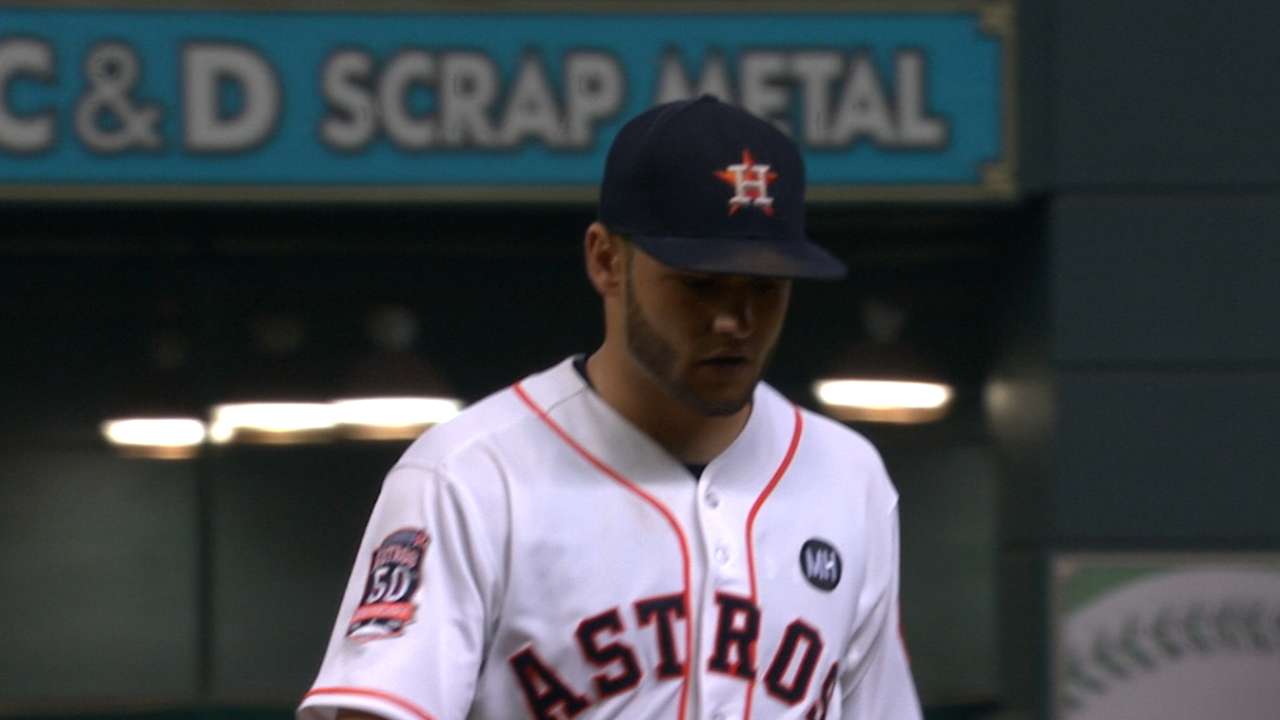 Quinn Roberts is a reporter for MLB.com. This story was not subject to the approval of Major League Baseball or its clubs.