MLB.com Columnist
Tracy Ringolsby
Dodgers' NL West title two arms' lengths away
Against Giants, it's up to Greinke and Kershaw -- who else?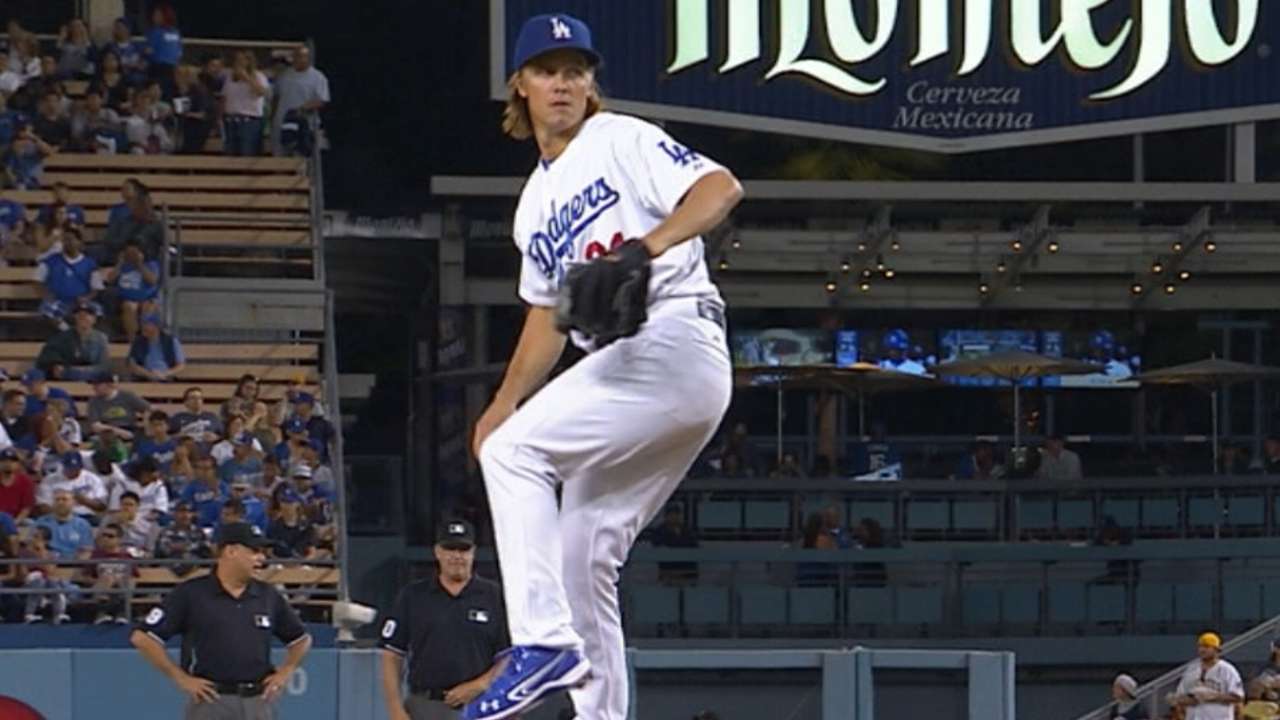 DENVER -- There is no "sure thing." But it is pretty close for the Dodgers. The NL West is theirs for the taking.
Yes, they were swept in a three-game series by the Rockies for the first time in eight years over the weekend at Coors Field. And now they head to AT&T Park, where they have lost all six games they've played against the Giants at that park this season.
No, it is not time to panic -- at least in terms of claiming the NL West title for the third year in a row.
Their magic number to clinch the division and eliminate the second place Giants is down to two with seven games to play. Any victory in those four games at AT&T this week and it's a done deal.
What gives the Dodgers reason to feel good about their immediate situation is that Zack Greinke and Clayton Kershaw, the most impactful 1-2 punch in a big league rotation, are the scheduled starters against the Giants on Monday and Tuesday.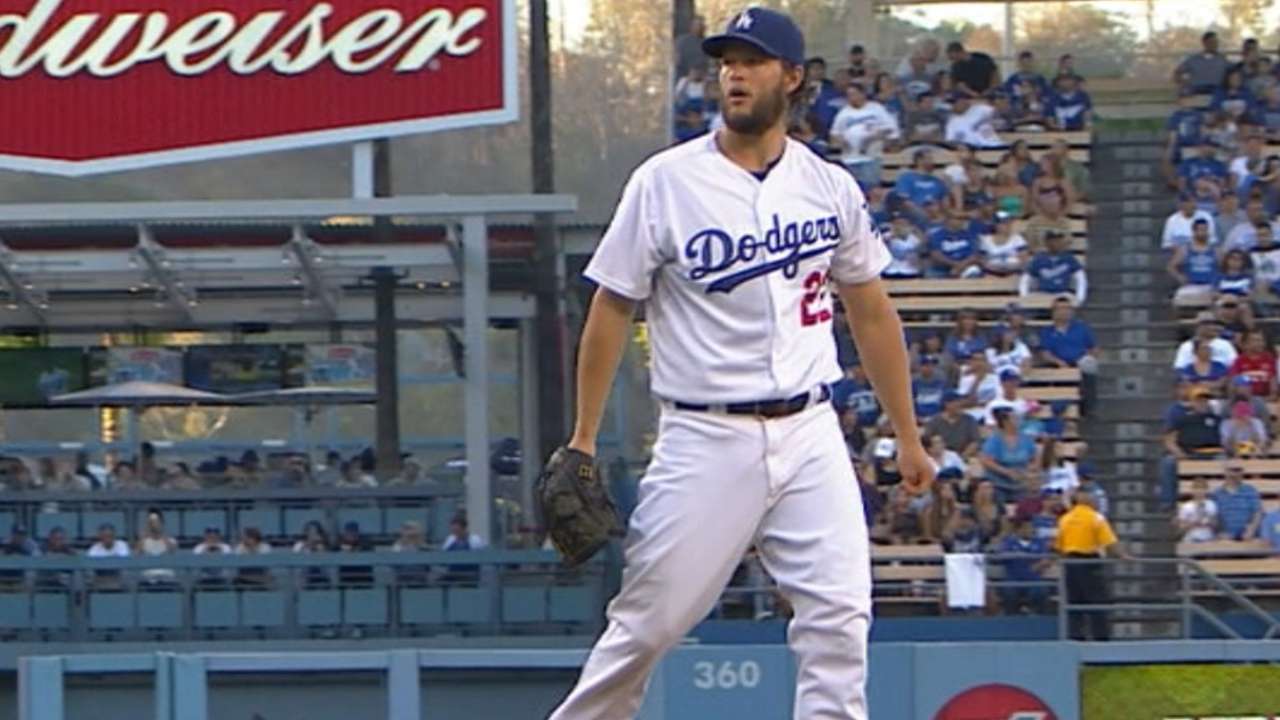 Now, that doesn't mean everything is rosy. The Dodgers may have the biggest payroll in baseball, but there's roughly a quarter of that $300 million-plus payroll that is going to players who aren't playing for the Dodgers. You can't buy good health.
Lately, the Dodgers have been battling more than minor aches and pains. Outfielder Yaisel Puig went on the disabled list Aug. 28 with a strained right hamstring, and there's no indication he will be back for the postseason, much less the final week of the regular season.
Then there is third baseman Justin Turner, who has been limited to two starts in the last week because of left knee soreness, and first baseman Adrian Gonzalez, who missed the last two games at Coors Field because of a pinched nerve.
And there is a rotation where Greinke and Kershaw may be a combined 33-10 with a 1.92 ERA -- and the Dodgers 40-21 in games those two starts -- but the 14 others who have started games this year are only 27-31 with a 4.47 ERA, and the team is 47-47 in their starts.
The only other pitchers who have more than four wins as starters this year are Brett Anderson (9-9) and Mike Bolsinger (6-5).
That is concerning, but what can't be ignored is that the Dodgers are in first place, even if they have lost seven of their last nine games. And they are just one win in the next four days away from finalizing their division title and an invitation to the postseason.
"The best thing is we don't have to look at the scoreboard," manager Don Mattingly said. "We just have to go play. We can't be in a better situation. I can see a lot of teams that would trade places with us right now."
Of course.
A win and they are in.
And the next two nights they have Greinke and Kershaw taking the mound against a team and in a ballpark that has meant success over time for both.
Tracy Ringolsby is a columnist for MLB.com. This story was not subject to the approval of Major League Baseball or its clubs.