A's set regrettable record with one-run loss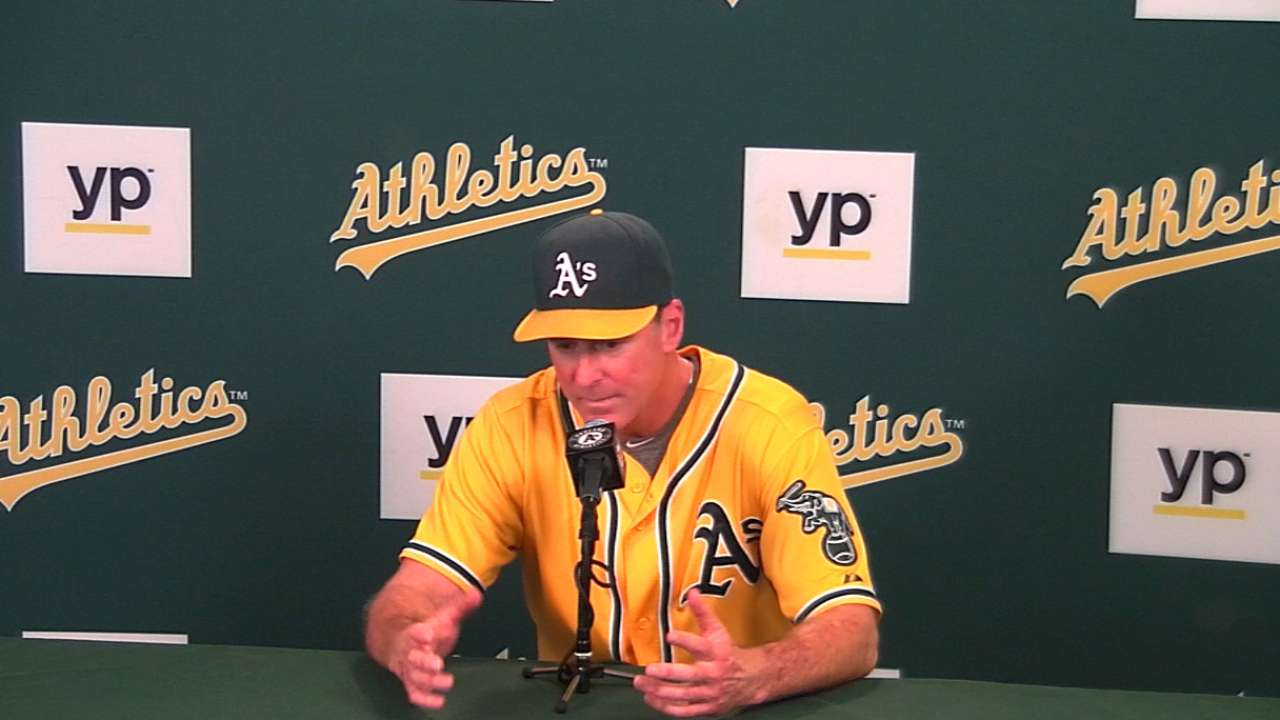 OAKLAND -- With a 5-4 loss against the cross-bay rival Giants on Sunday, the A's felt a familiar sting in their home finale. It marked the team's 33rd one-run loss of the season, setting a club record since the franchise moved to Oakland in 1968.
Southpaw starter Sean Nolin struggled from the outset and only lasted 2 1/3 innings as the Giants built an early 5-0 lead. The A's were able to score two runs in the fifth off Giants starter Chris Heston when Billy Burns hit a two-run double to shallow center that shortstop Brandon Crawford couldn't corral. Oakland then started a no-out, two-run rally in the sixth with an RBI triple from Max Muncy and a subsequent run-scoring single from Stephen Vogt, but the next three batters were retired in order.
Following the contest, Vogt rued the missed opportunities, knocking himself for hitting into an inning-ending double play in the fourth when the A's were threatening.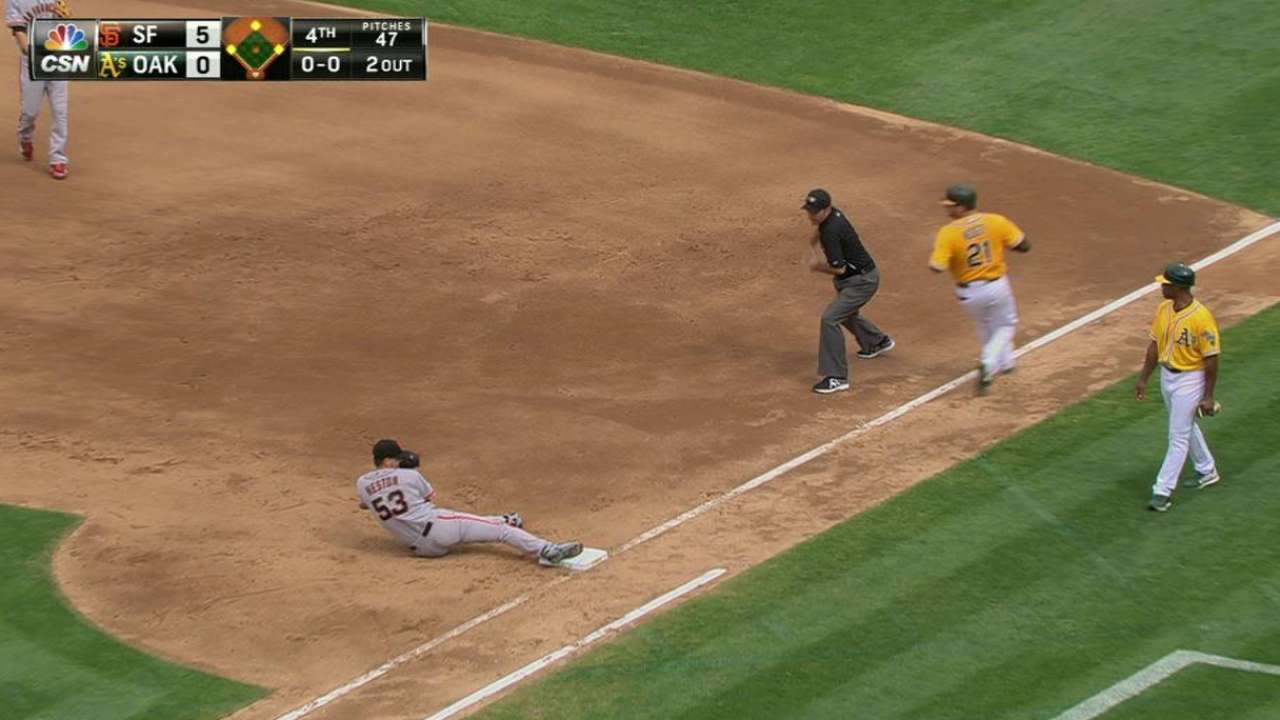 "The one-run loss thing, it was tough," Vogt said. "It's kind of indicative of our season. Also kind of indicative of our season is that we had the winning run at the plate. We always focus on the negative stuff. It's easy to because there's a lot of it. ... We fought. We never gave up and we're not going to these last six games."
Burns struck out with Coco Crisp on first base to end the game as the Giants claimed the series victory. Oakland is now 18-33 in one-run games, which is second-worst in the Majors behind the Toronto Blue Jays (13-27).
The A's might have the American League's worst record at 65-91, but outfielder Josh Reddick said the team wasn't too far away from being playoff-caliber.
"If you look at our one-run win-loss record," Reddick said, "if we win a little bit more, half, or over half of those games, we'd probably be right there in contention with this division. But that's how it goes sometimes. It didn't go in our favor -- really, at all it seemed like -- this year in the one-run [games]."
Alex Espinoza is a contributor to MLB.com. This story was not subject to the approval of Major League Baseball or its clubs.