deGrom gets back on track with stellar start
Mets righty looking forward to challenge of first career postseason start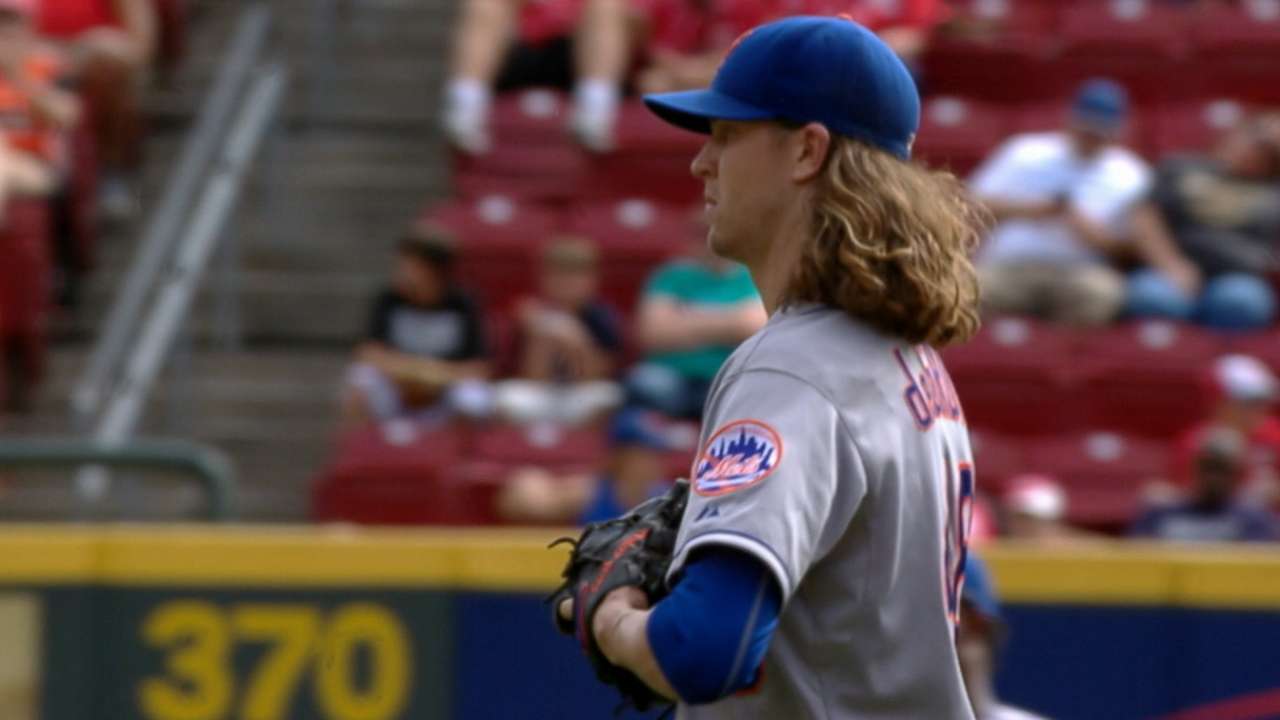 CINCINNATI -- Regardless of whether the Dodgers start Clayton Kershaw or Zack Greinke in Game 1 of the National League Division Series, they will be throwing one of the best pitchers in baseball at the Mets, providing L.A., which owns a magic number of 2, wraps up the NL West title. Both have had seasons that should place them within the top three in the NL Cy Young Award voting.
Jacob deGrom knows that. He also knows that, given his own exemplary season -- he added six innings of one-run ball in the Mets' 8-1, post-clinch thumping of the Reds on Sunday -- and Matt Harvey's restrictions, deGrom is the Mets' leading candidate to start Game 1.
"It makes me go out there and want to out-do them," deGrom said. "I'm looking forward to that start."
• Is deGrom #AwardWorthy? Vote now for Best Starting Pitcher
The Mets have not announced their NLDS rotation, but they have dropped enough hints to indicate that deGrom will pitch Game 1, followed by Noah Syndergaard in Game 2, Harvey in Game 3 and Steven Matz in Game 4. The order could change, and even the personnel, with Bartolo Colon still technically a candidate. But it is by far the Mets' most likely rotation.
What it means is that deGrom, in order to give the Mets their first playoff series lead since Game 1 of the 2006 NL Championship Series against the Cardinals, will need to outpitch either Kershaw or Greinke. The former is 15-7 with a 2.25 ERA and a league-leading 281 strikeouts. The latter is 18-3 with a 1.65 ERA and 185 whiffs, placing him toe-to-toe with the Cubs' Jake Arrieta as a Cy Young favorite.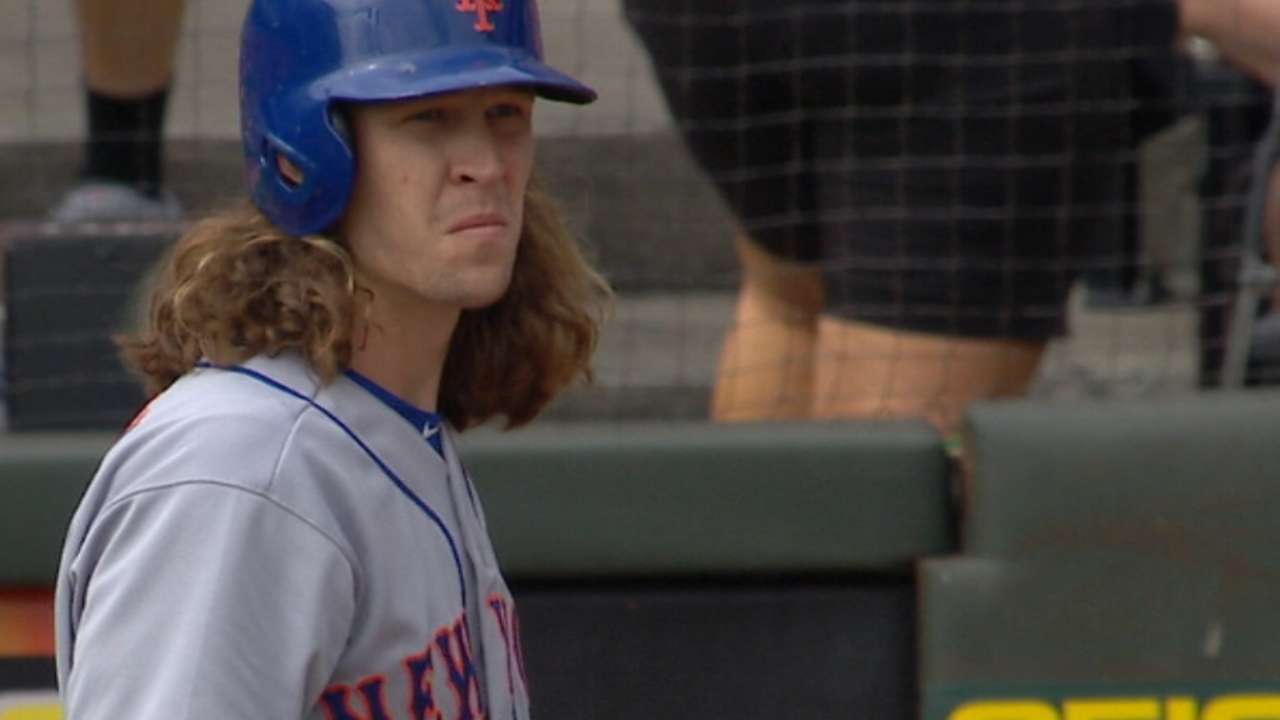 But deGrom is no slouch either, moving to 14-8 with a 2.60 ERA and 198 strikeouts after Sunday's win. He'll pitch once more next weekend against the Nationals -- an abbreviated outing, but certainly long enough to give him a crack at 200 strikeouts for the first time in his career. Then it will be on to the Dodgers.
"I'm definitely looking forward to it," deGrom said. "I think it will be fun. I think everybody in here is looking forward to that."
There was some concern that deGrom, a Cy Young Award candidate himself until recently, had lost some of his spunk entering Sunday's game, with a 6.41 ERA over his previous five starts. The Mets skipped his last turn through the rotation before starting him in Cincinnati, where manager Terry Collins lauded the "better life on the fastball, better speed on the changeup, better angle down in the zone."
"He just pitched better," Collins said.
Now, the worry is gone. The Mets have their ace back.
The Dodgers await.
"Jake certainly showed that he feels good and he pitched a good game," Collins said. "When he's on the mound, you're always going to be in the game."
Anthony DiComo is a reporter for MLB.com. Follow him on Twitter @AnthonyDiComo and Facebook, and listen to his podcast. This story was not subject to the approval of Major League Baseball or its clubs.