Blue Jays' plans for Buehrle remain up in the air
TORONTO -- There are two storylines to follow this week surrounding Mark Buehrle, as the Blue Jays march toward their first postseason appearance since 1993: Will he reach 200 innings for the 15th consecutive season and will he be included on the team's postseason roster?
On the first question, Buehrle is at 191 1/3 innings, after throwing six frames in the Blue Jays' 5-4, walk-off win over the Rays on Sunday. He's set to make at least one start on the upcoming road trip, and it's possible he could even get the ball again on the last day of the regular season.
Gear up for Blue Jays' postseason
The left-hander said he knows the chances are slim that he'll reach the feat only three other pitchers in Major League history have accomplished. But he's not giving up on it without a fight.
"We'll see if I can get a start [on the last day of the season], if I can talk them into something," Buehrle said. "... If it comes to an end, it comes to an end. The world's not gonna end."
Buehrle is currently one of seven pitchers to have tossed at least 200 innings in 14 consecutive years. Phil Niekro, Christy Mathewson and Greg Maddux are also on that list. But if Buehrle wants to join the top group of three with 15-plus seasons reaching that milestone -- which includes Warren Spahn, Don Sutton and Gaylord Perry -- he may need to convince his manager.
For his part, Blue Jays skipper John Gibbons said he's open to finding creative ways to get the veteran to 200 innings. Gibbons has said several times it would be important to himself personally and the organization for Buehrle to reach the mark. But he stressed the situation must be right.
"Bottom line is, you're trying to win a game," said Gibbons.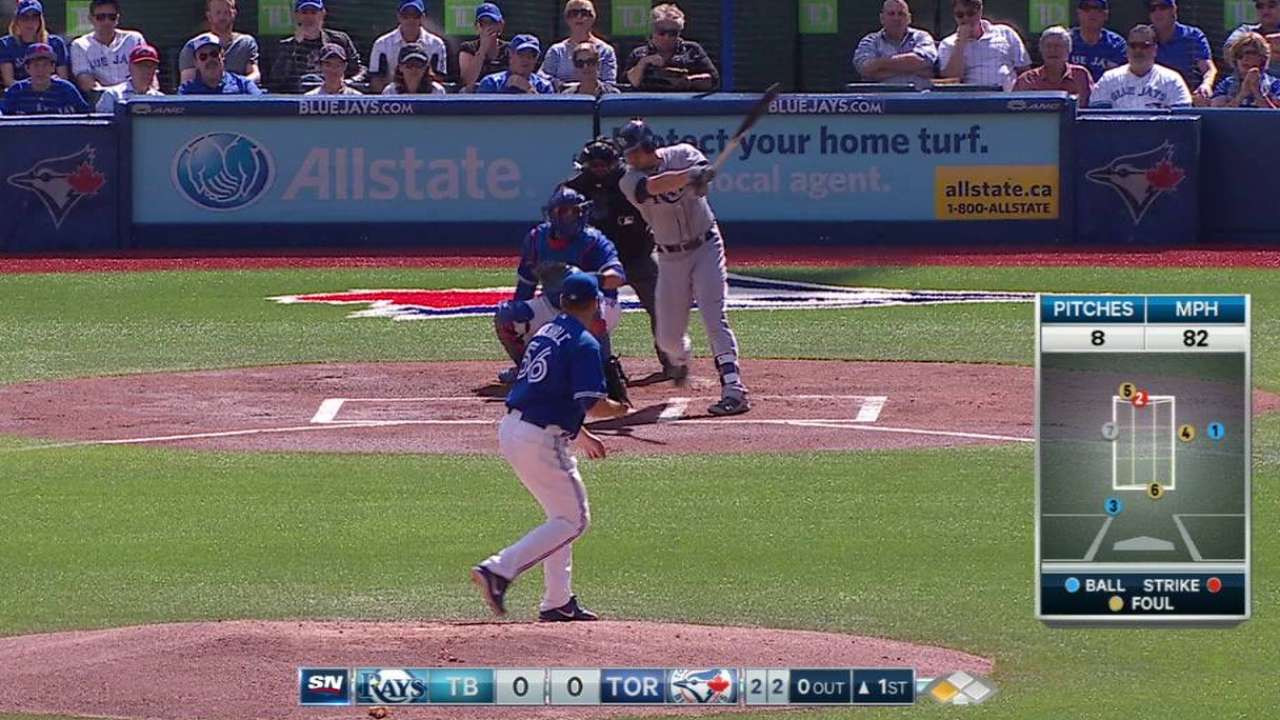 On the second question, there is a chance Buehrle walked off the Rogers Centre turf for the final time on Sunday, when he exited after the sixth inning. A free agent at season's end, it's not likely Buehrle would return to the Blue Jays should he not retire. His status on the Blue Jays' playoff roster also remains uncertain.
Buehrle wasn't overly sentimental about what might've been his last home start as a Blue Jays player.
"If I'd announced that I was retiring at the end of the year, maybe it'd be something different," said Buehrle. "But [I] still don't know what's gonna happen. I'll go home and think about it, and if it is my last start here, that's something maybe to be sentimental about on my couch in the offseason."
With David Price and Marcus Stroman considered locks for a playoff rotation, and Marco Estrada and R.A. Dickey making exceptionally strong cases for themselves, Buehrle was asked whether he thought his experience and impressive resume -- which included a World Series, five All-Star appearances, four Gold Gloves, a no-hitter and a perfect game -- should factor into the Blue Jays' decision about whom to include on a postseason 25-man roster.
"They can look at that," said Buehrle. "But I think they need to look at who's throwing the ball the best, right now."
Jamie Ross is an associate reporter for MLB.com. This story was not subject to the approval of Major League Baseball or its clubs.