Maddon: Arrieta worthy of Cy Young, MVP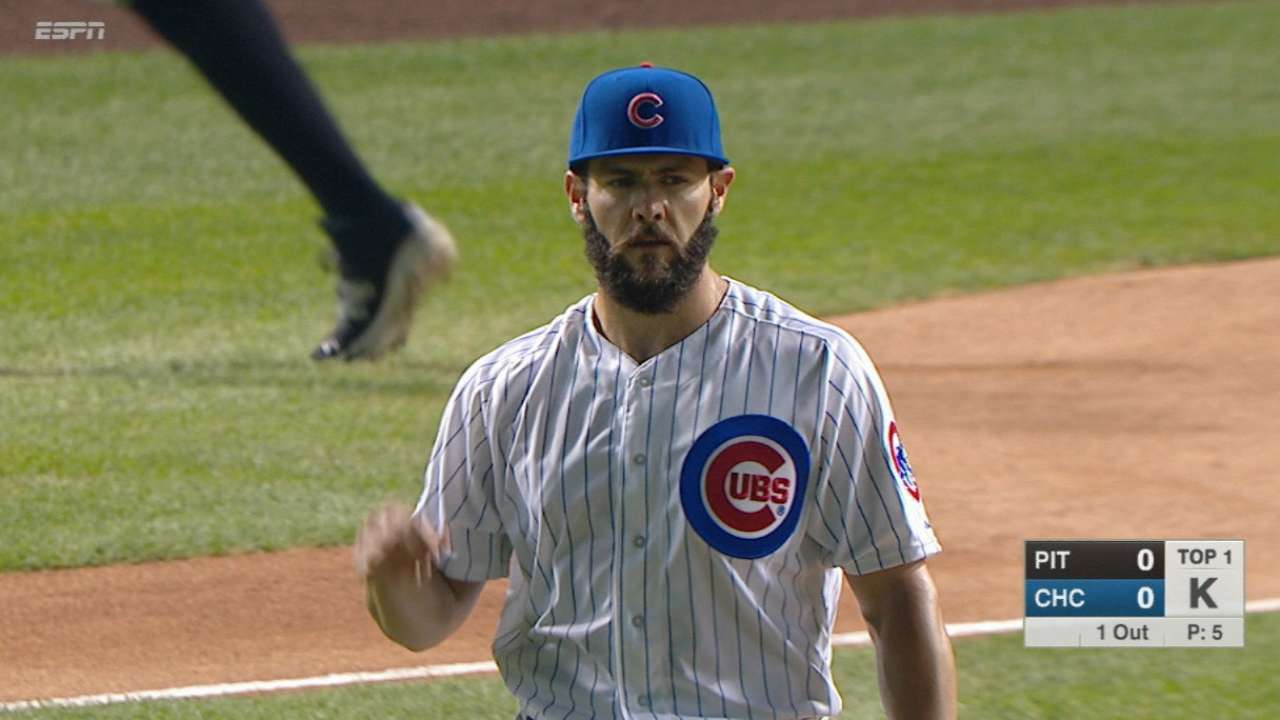 CHICAGO -- No pitcher has thrown two no-hitters in the same regular season since Nolan Ryan did so in 1973, but Jake Arrieta teased the 40,617 fans at Wrigley Field Sunday night with the possibility of doing just that, and nearly in perfect fashion.
Arrieta, who no-hit the Dodgers on Aug. 30, retired the first 18 Pirates he faced, but Gregory Polanco singled to lead off the seventh, a clean hit to left on an 0-1 changeup, to end Arrieta's bid. That was Pittsburgh's only hit of the game as Chicago ended a three-game losing streak with a 4-0 win. Arrieta helped himself by hitting his second homer of the season, as well.
It was Arrieta's 21st win, most in the Major Leagues, and his 19th consecutive quality start, a franchise record. In those 19 games, Arrieta is 15-1 with a 0.89 ERA and 140 strikeouts. He's the first Cubs pitcher to reach 21 wins since Hall of Famer Ferguson Jenkins went 24-13 in 1971.
• Is Arrieta the Best Major Leaguer? Vote in the Esurance MLB Awards
"He's impressive," catcher Miguel Montero said. "He's from another planet. This guy, there's no doubt in my mind, he's the best right-handed pitcher in the game right now."
What Arrieta is doing in the second half is Bob Gibson-esque, Cubs manager Joe Maddon says. He's right. In 16 starts since the All-Star break in 1968, Gibson posted a 1.16 ERA over 144 innings. Arrieta has an 0.80 ERA in 14 games (101 1/3 innings) since the break.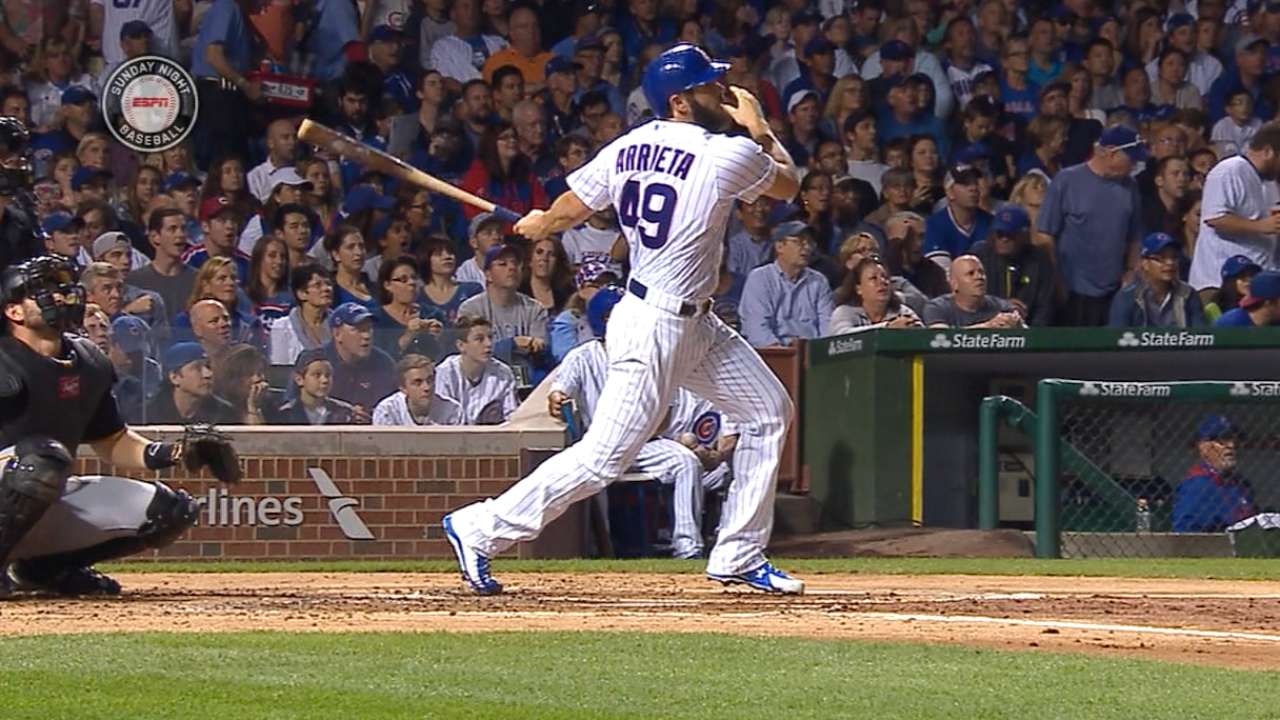 When Arrieta's two kids are asleep, and he's talking to his wife, Brittany, they'll allow themselves a moment to think about the historic season he's having.
"It's pretty short-lived," Arrieta said of the conversation. "We've got a lot on our plate, some big tasks at hand. I think those deserve a little more focus than some other things. The end of the season will bring about the emotions that go along with those moments. We have to stay sharp mentally, and keep the focus pretty honed-in right now."
The Cubs were eliminated from winning the National League Central with Saturday's loss, but are focused on the NL Wild Card Game presented by Budweiser on Oct. 7, which Arrieta will start. He could face the Pirates again. In five starts against Pittsburgh this season, he's 3-1 with a 0.75 ERA.
"It's incredible to watch," Maddon said of Arrieta. "What that ball is doing right in front of the plate into the catcher's mitt is really explosive, and that's why he's been so successful."
Maddon not only is lobbying for Arrieta to win the NL Cy Young Award but pointed out that the right-hander should also be considered in the NL Most Valuable Player Award discussion.
"What he's done in the second half is unparalleled," Maddon said. "Obviously, nobody has ever seen it. I can't say I've ever seen it. ... There's a lot there that voters have to really consider when they look at this fellow. The number of wins, which a lot of people don't like, but he's earned those, and then all the ancillary numbers there that are spectacular.
"I know all the other guys are really good, and I know I'm his manager, but I have never seen anything like that, and nobody else has either. That normally would equal a pretty good award, I think."
Carrie Muskat is a reporter for MLB.com. She writes a blog, Muskat Ramblings. You can follow her on Twitter @CarrieMuskat and listen to her podcast. This story was not subject to the approval of Major League Baseball or its clubs.