Owens dominates O's for 2nd time this month
Rookie left-hander repeats feat with 7 2/3 scoreless innings for Red Sox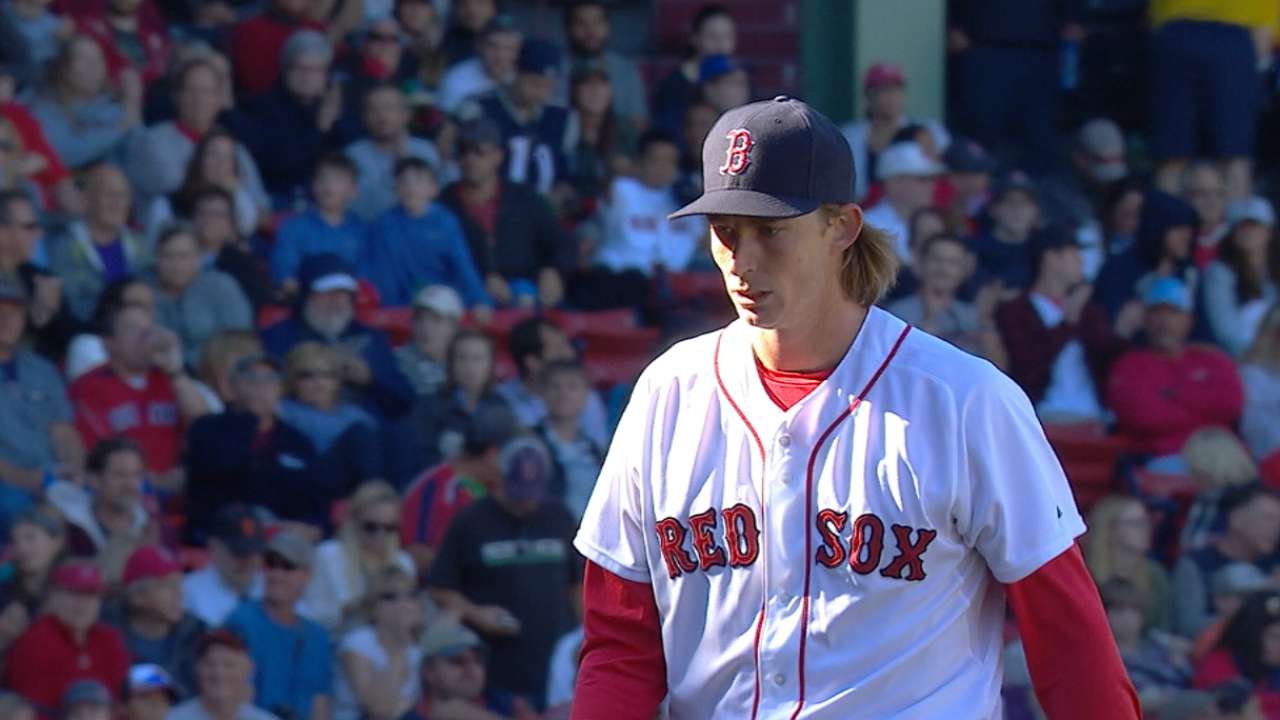 BOSTON -- For the second time in his past three starts, Red Sox rookie left-hander Henry Owens faced the Orioles. Though such familiarity can often be a detriment to a young pitcher, that was not the case on Sunday afternoon at Fenway Park, where Owens led Boston to a 2-0 victory.
It was the second time in September he tossed 7 2/3 scoreless innings against the Orioles. On Sunday, Owens allowed just three hits and a walk with five strikeouts before leaving to a standing ovation.
"It was great to be a part of," Owens said of the ovation. "I couldn't be happier with the result today."
Owens allowed just one runner to reach third base all game. With one out in the sixth, Manny Machado singled to left, and he stole second an out later with Adam Jones at the plate. The O's third baseman then took third on Jones' single back to Owens, but Steve Pearce grounded out, ending the threat.
"Another solid outing," said Red Sox interim manager Torey Lovullo. "He just had one little hiccup -- it was a 29-pitch sixth inning -- but outside of that, it was an outstanding effort. He held a very good team in check and preserved a lead. Command of his fastball was very good, the secondary stuff even better."
Owens improved to 4-3 with a 3.84 ERA as the Red Sox posted their third consecutive shutout against the O's anemic offense, outscoring Baltimore, 17-0, in the series -- their first sweep of at least three games without allowing a run since Sept. 19-21, 1958. The Red Sox had not swept a series from the Orioles since July 7-10, 2011, at Fenway Park.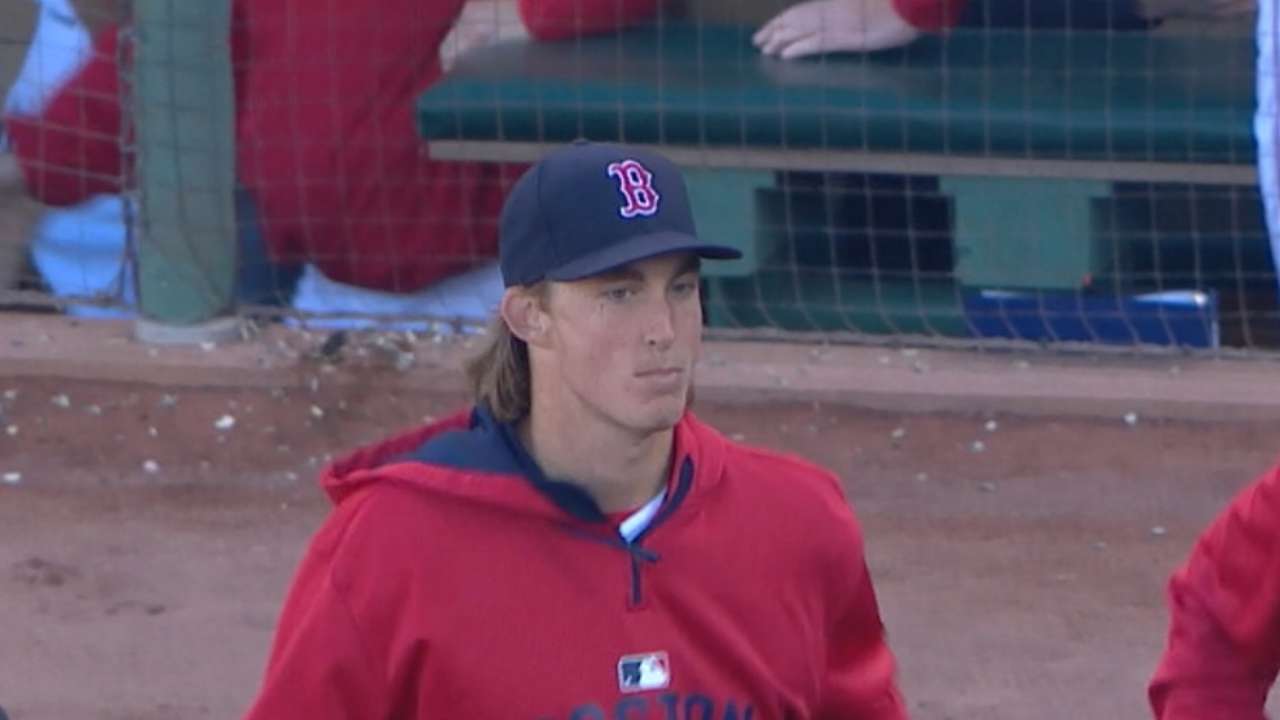 Owens, making his 10th start of the season, has gone at least seven innings in each of his past three starts. He is one of just three Red Sox pitchers in the past 100 years to record at least five innings while allowing one or no runs in as many as six of his first 10 Major League appearances, along with Dave "Boo" Ferriss in 1945 and Eduardo Rodriguez, who also accomplished the feat this season.
"I am a lot more comfortable than I was at the start of the season," Owens said. "Even last year, I got in a groove where I was comfortable towards the end of the at-bat. This year early on, I was struggling with my mechanics. I was just trying to take it outing to outing."
Fellow rookie Blake Swihart has been behind the plate for all of Owens' Major League starts.
"He's just attacking guys," Swihart said. "He's got a four-pitch arsenal, and he's just going after guys and getting outs."
In his last four starts since Sept. 8, Owens is 2-1 with a 1.61 ERA. He has allowed five earned runs over 28 innings, holding opponents to a .192 average (19-for-99). In two scoreless starts against the Orioles, he has thrown 15 1/3 innings, allowing nine hits and a walk with nine strikeouts.
"Henry deserves a lot of credit for what he did," Lovullo said.
Maureen Mullen is a contributor to MLB.com. This story was not subject to the approval of Major League Baseball or its clubs.