Quiet series ends Orioles' road season
Jimenez impresses and Britton returns, but Baltimore gets shut out over three games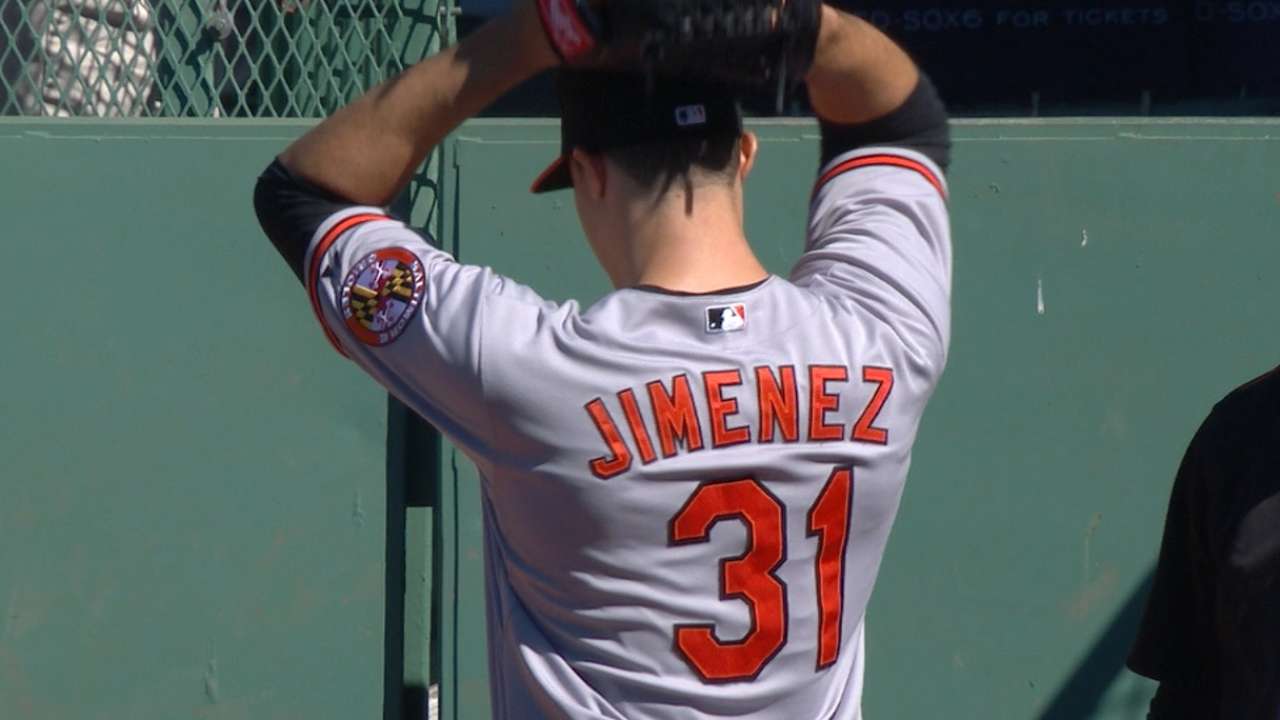 BOSTON -- The Orioles began their series at Fenway Park this weekend as long shots to make the postseason. They will return home to Baltimore on Monday playing mostly for pride, a playoff berth little more than a pipe dream after dropping all three games in Boston.
Baltimore was outscored, 17-0, in the series, capped by a 2-0 defeat on Sunday afternoon. It was the first time since 1957 that the Orioles had been shut out in three consecutive games.
"It just seemed real uncharacteristic of us these last three games," closer Zach Britton said. "Just a bad time for us as a team to not play very well."
Right-hander Ubaldo Jimenez gave the O's a strong start on Sunday, allowing two runs on six hits and one walk across seven frames. Three of his past four outings have been quality starts.
But the Red Sox scored on a wild pitch in the first inning, and Jimenez surrendered a solo homer to Blake Swihart in the third.
"I was able to go out there and give the team a chance to be close on the scoreboard," Jimenez said. "The guys, they're trying really hard. It hasn't gone our way."
Britton pitched a scoreless eighth inning in his first appearance since Sept. 20 due to a left lat strain. He said he felt a bit rusty, but good overall as he faced four batters.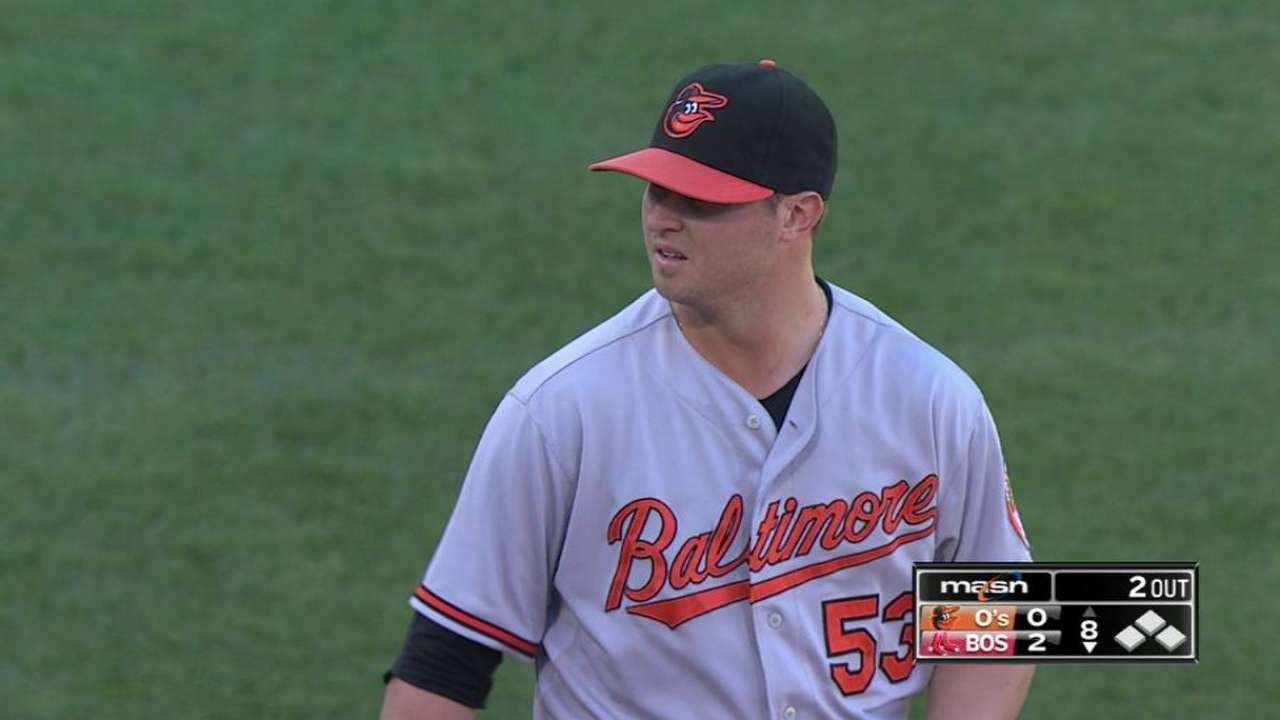 Without a spark from the offense, though, Britton was forced to pitch in a non-save situation. The Orioles had 12 hits in the series.
"Everybody's trying so hard to get it back with one swing, and this game doesn't work like that," manager Buck Showalter said. "It's tough to slow down when you're trying to push."
Center fielder Adam Jones, who returned Sunday after missing five games with back spasms and went 1-for-4, gave credit to Boston's pitching staff.
"Sometimes you've got to tip your cap to the pitchers. They had us off balance the entire series," Jones said. "[The] previous series, we had a lot of balls falling for us in D.C. It's just a game of inches, and in this series we didn't get any of those inches."
The Orioles will wrap up their season with a seven-game homestand -- four against the Blue Jays and three against the Yankees.
"Guys are realistic in there, but at the same time, we're not thinking that we're done," Britton said. "If anything, you're playing for pride and you're playing to make it tougher on Toronto and New York."
Nonetheless, Britton said, the O's are frustrated with where they stand -- with a 76-79 record, 5 1/2 games back of the American League Wild Card spot and unable to control their postseason destiny.
"Our goal is not to be a winning club, it's to be the club that wins the World Series," Britton said. "Maybe if you're talking to me five years ago, then yeah, OK, we're happy with .500 or over .500. But not now, not after being in the ALCS last year. This is unacceptable to our standards."
Aaron Leibowitz is a contributor to MLB.com. This story was not subject to the approval of Major League Baseball or its clubs.