Puig, Peraza unlikely for NLDS roster
Dodgers duo out of action with hamstring injuries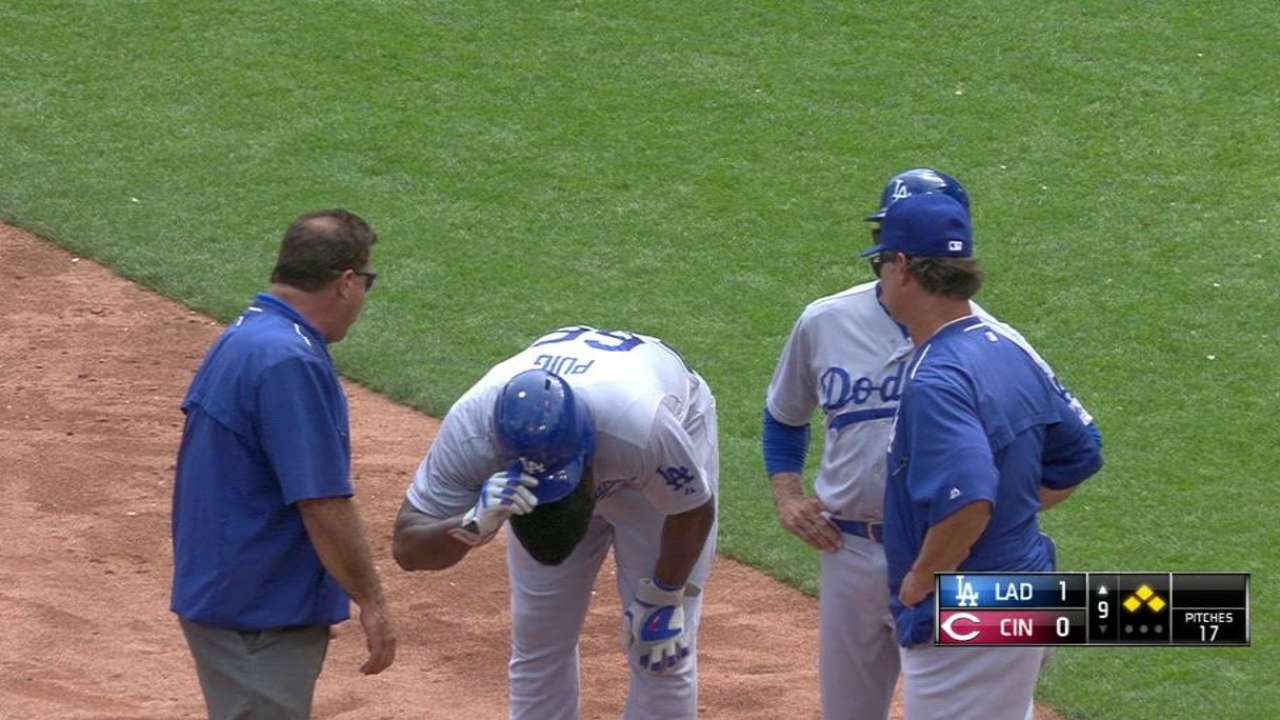 DENVER -- Barring something truly remarkable, outfielder Yasiel Puig and utility man Jose Peraza won't be on the Dodgers' postseason roster.
Puig hasn't played a game since Aug. 27 because of a right hamstring strain. Peraza, an August callup considered for a pinch-running role, hasn't played since Sept. 13 because of a left hamstring strain.
Without officially ruling them out of the first round of the postseason, manager Don Mattingly essentially ruled them out Sunday.
"I haven't honestly thought about it -- the guys aren't playing games," Mattingly said. "We talked about this a week ago. I felt like [Enrique Hernandez] would be back before the season ended, but wasn't that confident about Peraza or Yasiel playing games before the season ended. They can get games in instructional league, but haven't played games for a while now. So right now, they're just not part of the equation. When they become part of equation, we'll think about it a lot more."
Mattingly hinted at the obvious, that the pair's return was more likely for a second round of playoffs, but stressed that they need game action to even be considered for a roster spot.
Since Puig was injured, Mattingly has deployed an outfield platoon, with Justin Ruggiano emerging as an offensive weapon against left-handed pitching.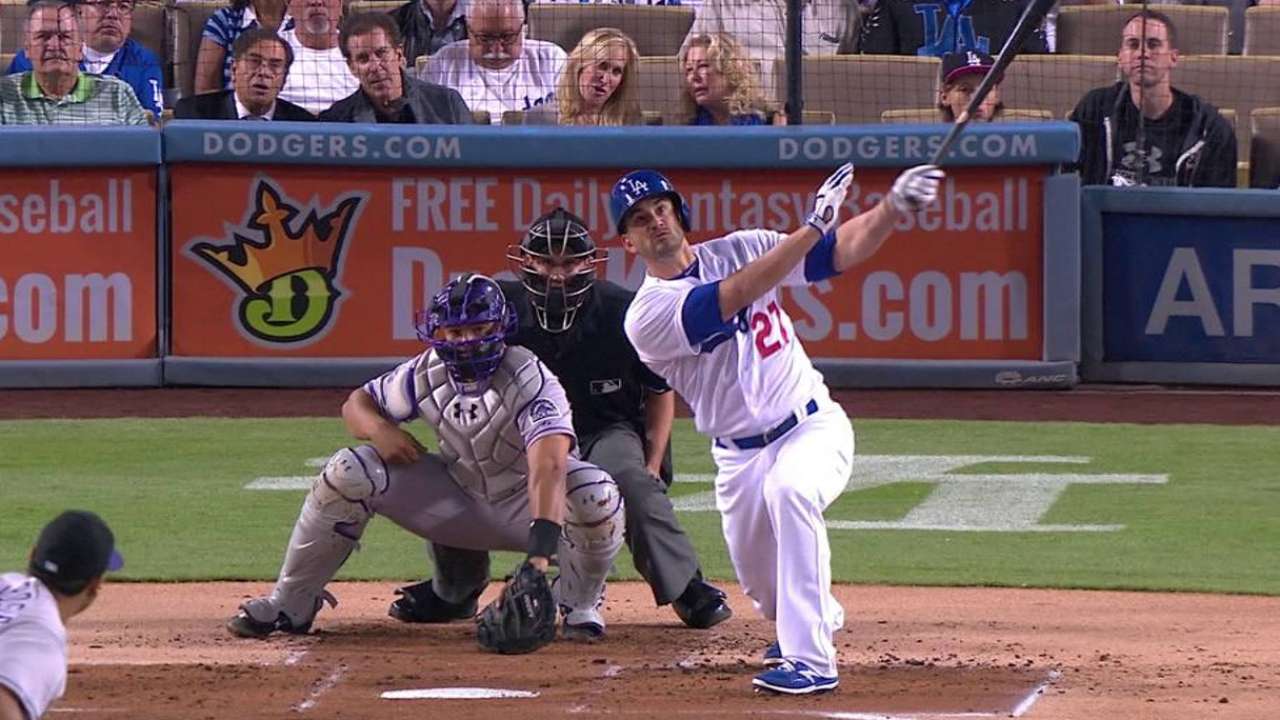 Puig has a .764 OPS in 77 games (he also missed 38 games with a strained left hamstring). In 16 games, Ruggiano's OPS is 1.065. Puig's absence also has resulted in added right-field playing time for Andre Ethier, who is having his best offensive season since 2012.
Ken Gurnick is a reporter for MLB.com. This story was not subject to the approval of Major League Baseball or its clubs.