Freeman day to day with sore right wrist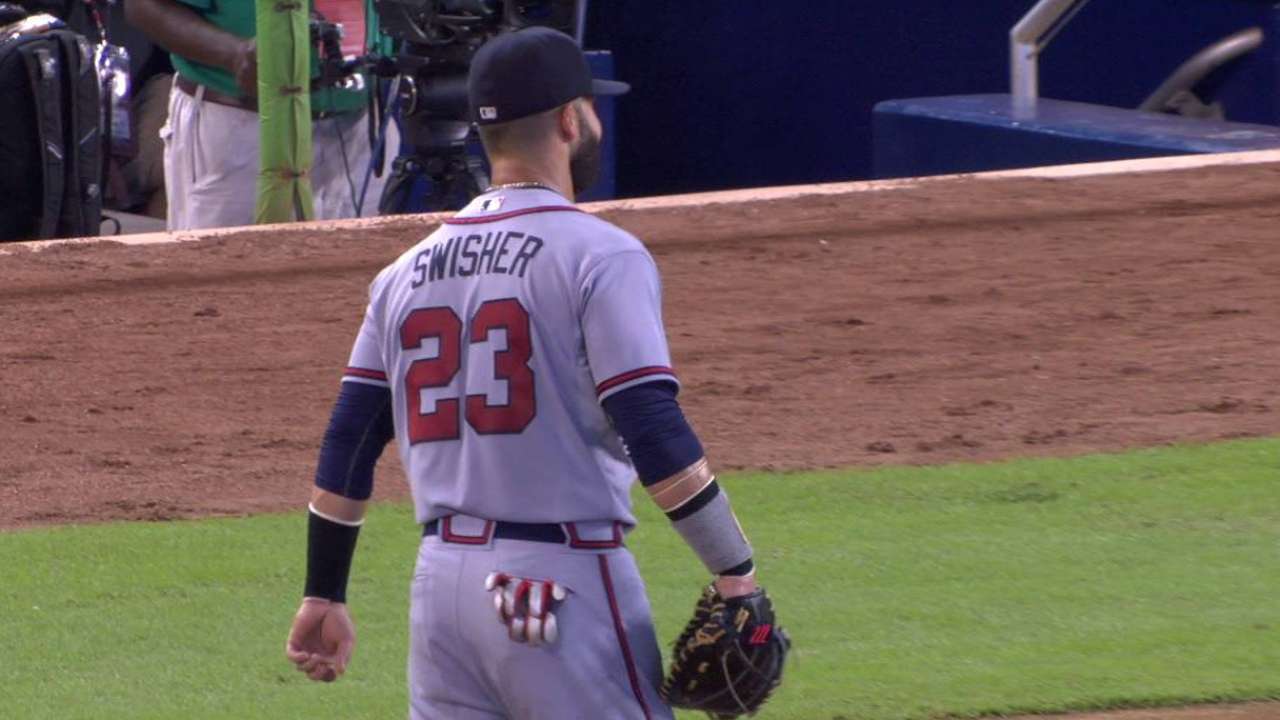 MIAMI -- Braves first baseman Freddie Freeman exited Sunday's 9-5 loss to the Marlins after the top of the third inning with a sore right wrist, which has become increasingly bothersome within the past week. He batted twice before leaving -- striking out in the first inning and lining out in the third.
The 26-year-old -- who spent a month on the disabled list earlier in the season with a right wrist contusion -- will see team hand specialist Dr. Gary Laurie on Monday's off-day and is considered day to day.
"It just flared up a little more and hopefully Dr. Laurie will give me some good news," Freeman said. "I don't know. Maybe with the day and a half off, too, I'll be able to go. But we'll see."
Freeman didn't start on Wednesday against the Mets due to his bothersome right wrist, although he pinch-hit in the seventh inning and finished 2-for-2 with a homer and five RBIs. He then vowed on Friday that he'll play through the injury, and started the past two games in Miami heading into Sunday.
However, he said the wrist felt worse than usual during pregame -- eventually causing him to make a bunt attempt prior to lining out in his second at-bat.
"I still went out there and tried," Freeman said. "It was a tell-tale sign when I tried to bunt, though. …I don't know if it was because of the quick turnaround and it didn't heal enough like it does with a night game."
Said manager Fredi Gonzalez, "He's tried to play through it, but I think today was just a little bit too much. I didn't want to continue to run him out there."
The former two-time All-Star is hitting .281 with 18 homers and 66 RBIs this season despite having made three trips to the DL. He went 3-for-4 with a homer and two RBIs as recently as Friday.
"Even after he goes to the doctor -- unless something really crazy happens -- he's gonna beg to get back in the lineup," Gonzalez said. "So we'll call it day to day right now."
Steve Wilaj is an associate reporter for MLB.com. This story was not subject to the approval of Major League Baseball or its clubs.