New GM Stearns to meet Brewers in SD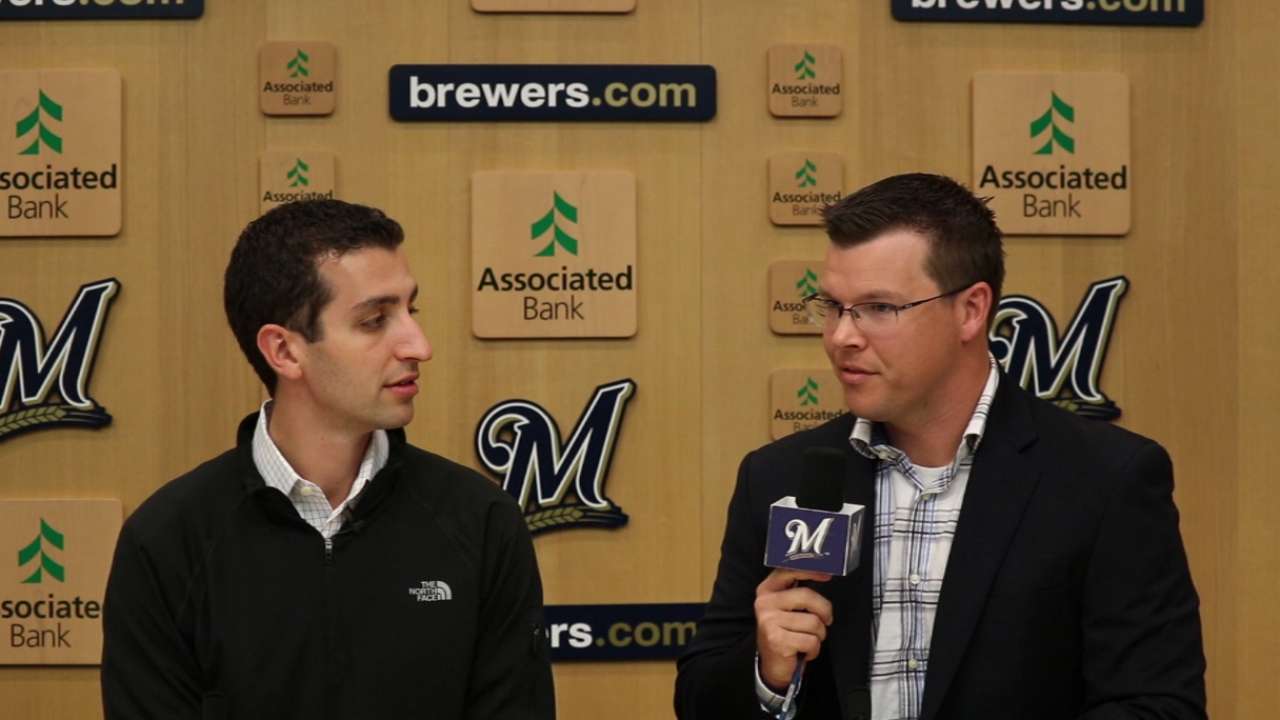 ST. LOUIS -- Brewers players will meet their new boss this week in San Diego, where incoming general manager David Stearns is scheduled to visit the team during its final road series of the season.
The 30-year-old Stearns was named the ninth GM in Brewers history Monday, when coaches and players were already on the road in Chicago. He's met once in person with manager Craig Counsell, and the two have been on contact daily this week. They will sit down again in person Monday, with no specific agenda, Counsell said.
As for the rest of the visit, "I think it's for him to make introductions," Counsell said. "He needs to get to know people. When somebody new comes into that position, you want to get everything done right away, but it takes time. You can't skip steps, and the first step is introductions. I think that's what he's going to start to do in San Diego."
Stearns won't formally assume GM duties until Oct. 5, but he's getting a head start on a long to-do list. Besides simply meeting the team's crop of players and front office executives (the baseball operations department alone is 146 employees strong, according to outgoing GM Doug Melvin), Stearns indicated he would seek input on the state of the franchise.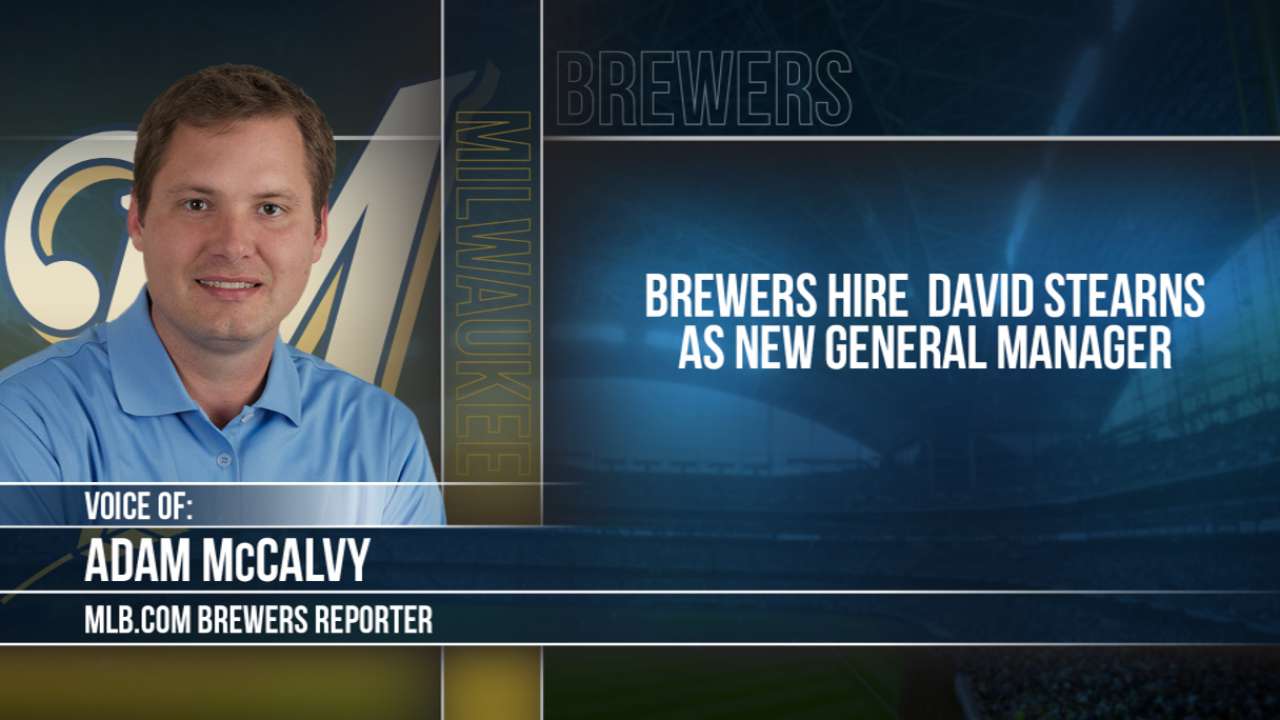 One critical question: Why did a team that spent 150 days in first place in 2014 suffer a season-ending collapse that spilled into 2015?
"One of the things I'm eager to do over the coming weeks is to talk to Craig in greater depth, talk to Doug in greater depth, talk to the guys in the front office and get their sense of where this organization is, where this team is right now," Stearns said during his introductory news conference. "There's often a lot more going on that you know on the inside than you can observe from the outside."
Stearns said his initial conversations with Counsell were positive.
This week, after days of telephone talks, Counsell concurred.
"You just get an easy feeling," Counsell said. "It's comfortable. It's the, 'Let's talk all day' kind of feeling."
Counsell also faces some decision. He indicated he would provide some clarity on the future for his coaching staff before the end of the week.
Adam McCalvy is a reporter for MLB.com. Follow him on Twitter @AdamMcCalvy, like him on Facebook and listen to his podcast. This story was not subject to the approval of Major League Baseball or its clubs.