Braun: Calling it a season 'right choice'
Veteran slugger to undergo offseason back surgery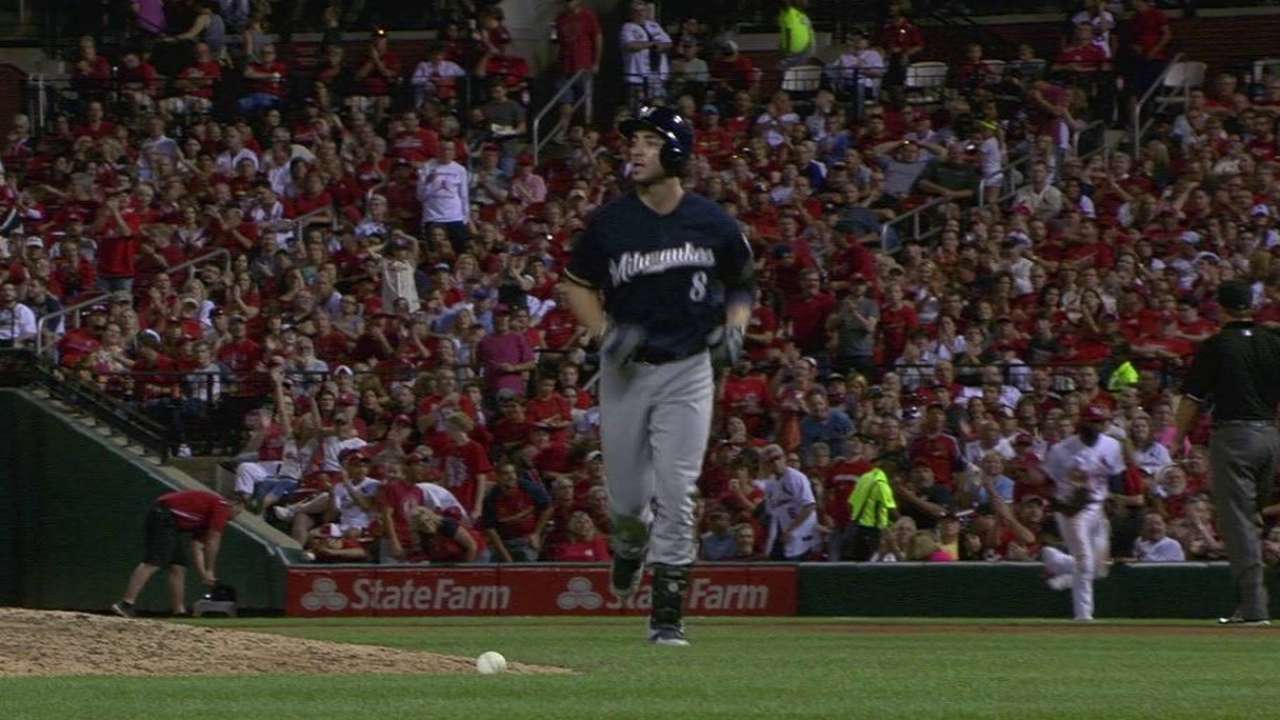 ST. LOUIS -- Rather than risk further damaging a herniated disc in his back that will require offseason surgery, Ryan Braun and the Brewers have pulled the plug on Braun's 2015 season.
Braun played in discomfort for weeks before his back issue became public, and has known for some time he would need surgery. He returned to the starting lineup Saturday night after a weeklong absence, went 0-for-5, and was on the bench again Sunday for an 8-4 win over the Cardinals at Busch Stadium.
"Obviously I wanted to play, and I got back in there [Saturday], but I could tell that I was still hesitant and tentative, and that's not the way you want to play," Braun said. "Taking everything into consideration -- where we're at in the season, how many games we have left -- we felt it was the right choice."
Said manager Craig Counsell: "There's been no setback; in fact, I think he's improving. But we're going to make sure he goes into the procedure as healthy as possible."
Braun will travel home to Los Angeles on Oct. 5 and has an appointment with a specialist there two days later. He expects to undergo an MRI to confirm that the problem has not worsened since his last scan, and could have surgery as early as Oct. 8.
Counsell referred to Braun's surgery as a "micro procedure," and said Braun and the club were confident that the rehabilitation will be relatively brief. Had Braun continued playing and suffered a setback, it would have necessitated a more invasive surgery, and a significantly longer rehab, Braun has said.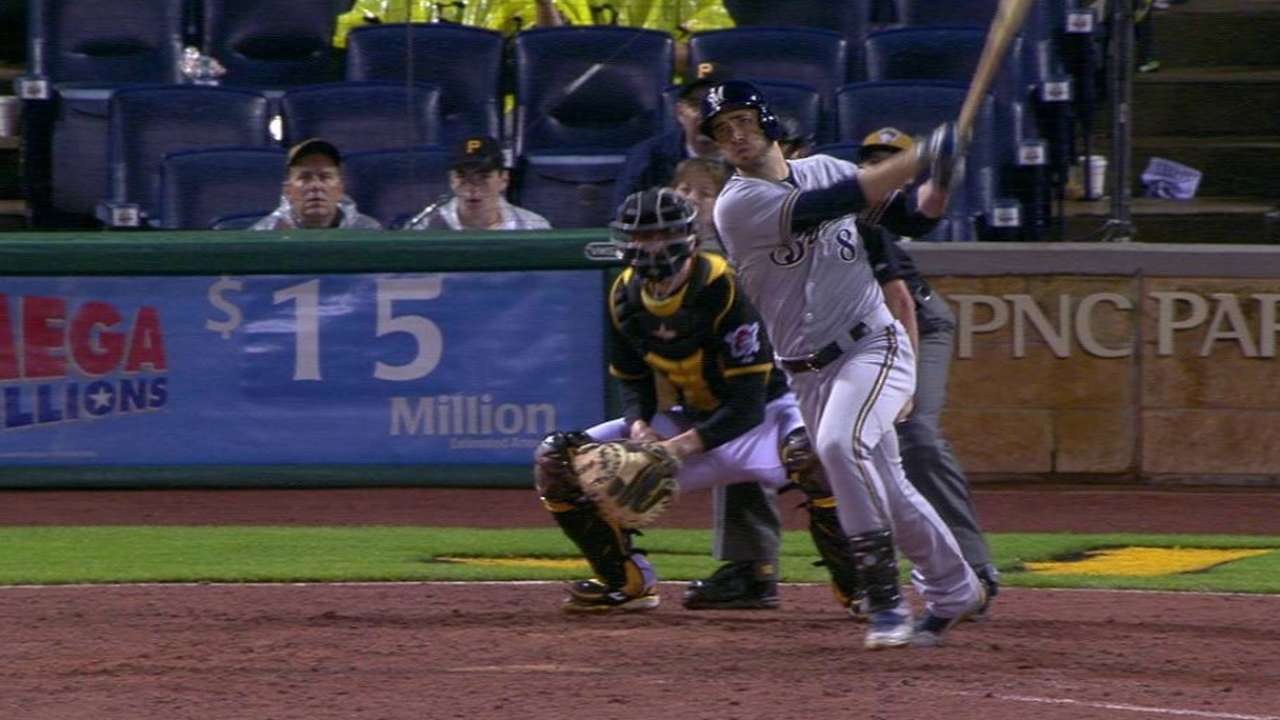 "He's really going to have a normal offseason, is what the plan is," Counsell said.
Counsell was pleased that Braun worked to get back in the lineup, even though it was for one game, and praised the player for a "good season." Coming off two years marred by a thumb injury and a suspension, Braun played 140 games in 2015, including 128 starts in right field, and batted .285 with 25 home runs, 84 RBIs and 24 stolen bases.
He hit .342 over his last 33 games despite the back ailment, and along the way sealed the fourth season of his career with 20-plus homers and 20-plus stolen bases. On Aug. 19, Braun hit career home run No. 252, surpassing Robin Yount as the Brewers' all-time leader. Braun has 255 homers.
"It was OK. It could have been better," Braun said. "There's certainly a lot of room for improvement. I'm proud I made it back to the All-Star Game. I'm happy that the second half was better than the first half, but I'm disappointed I wasn't able to finish the year.
"I don't do statistical goals. The only goal is to stay on the field and play as many games as possible, so from that standpoint I'm disappointed I wasn't able to play more. And for us as a team, it's been a challenging year for sure. A really challenging year."
"Every player wants to finish the season completely healthy and feel like they answered the bell every day, but injuries happen," Counsell said. "This is something I don't think is going to carry forward. That's the important thing."
Equally as promising, Counsell said, was that Braun and the Brewers' medical staff were able to manage the nerve issue in his thumb that sapped his power over the previous two seasons. Braun underwent a cryotherapy procedure last October to freeze that troublesome nerve, and repeated the procedure in early June.
After that, Counsell said, it was not a significant problem.
"I really think his thumb was an issue for a week this year, and then it hasn't been an issue," Counsell said. "In that sense, it was a success. That's the same thing you're hoping for [with the back]."
Adam McCalvy is a reporter for MLB.com. Follow him on Twitter @AdamMcCalvy, like him on Facebook and listen to his podcast. This story was not subject to the approval of Major League Baseball or its clubs.