Dealing with injury, Jones back in action for O's
Back spasms kept center fielder out of lineup for five games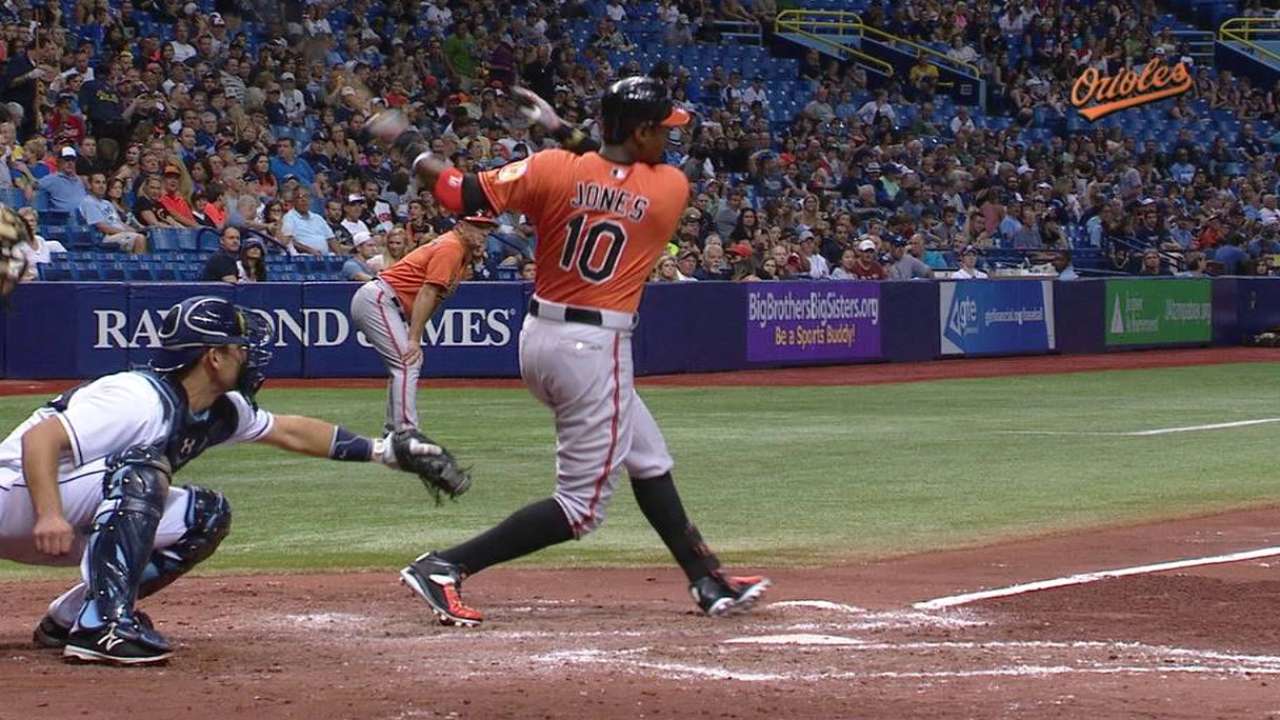 BOSTON -- Center fielder Adam Jones returned to the Orioles' lineup for Sunday's 2-0 loss in the series finale against the Red Sox after missing five games due to back spasms. His status remained up in the air prior to the game, but manager Buck Showalter and the training staff decided he was good to go.
Jones was sore on Saturday after a full workout on Friday, but he received treatment during Saturday's game and he felt better on Sunday, going 1-for-4 and playing the full game in center field.
"It's just one of those day-to-day things," Showalter said. "It's one of those things, too, you're not really sure how it's going to respond until you get out there."
There are not any structural concerns about Jones' back, Showalter said, but the question was whether it would flare up or start to feel better during the game.
"Sometimes you play a couple innings, everything loosens up and you're back in your element," Showalter said.
Paul Janish got the start at shortstop for Baltimore as J.J. Hardy got a breather, while Chris Davis was at designated hitter for a second straight game as he deals with soreness from fouling multiple pitches off his shin.
Closer Zach Britton, who had not appeared since Sept. 20 due to a left lat strain, pitched a scoreless eighth inning Sunday and struck out one batter.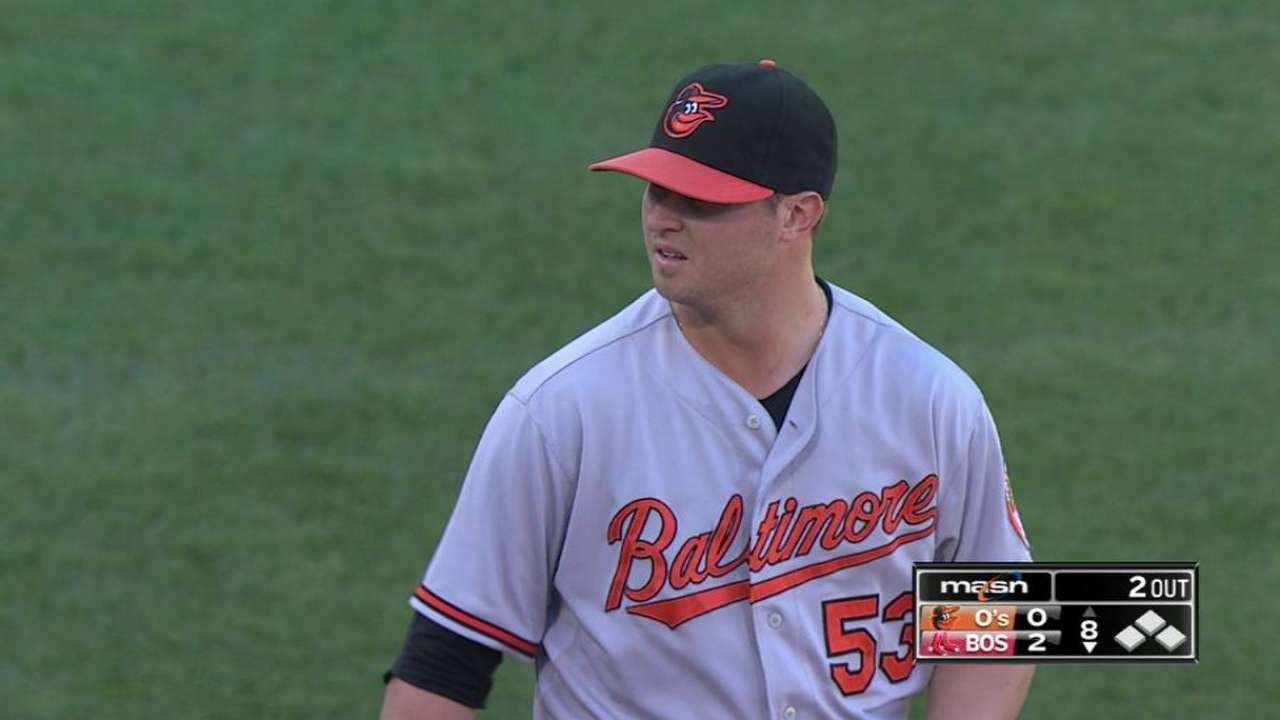 • Showalter said Sunday that he is not an advocate of 40-man roster availability for September games, a point he reiterated while reflecting on Boston's seven-pitcher effort on Saturday. As the skipper has said before, he would prefer to submit a 25-man roster before each September series.
"You put your three starting pitchers on there, which gives you two extra pitchers in the bullpen to cover anybody down there physically," Showalter said.
Aaron Leibowitz is a contributor to MLB.com. This story was not subject to the approval of Major League Baseball or its clubs.