Red Sox to evaluate Buchholz after 'pen session
Top priority is to make sure longest-tenured staff member is healthy for 2016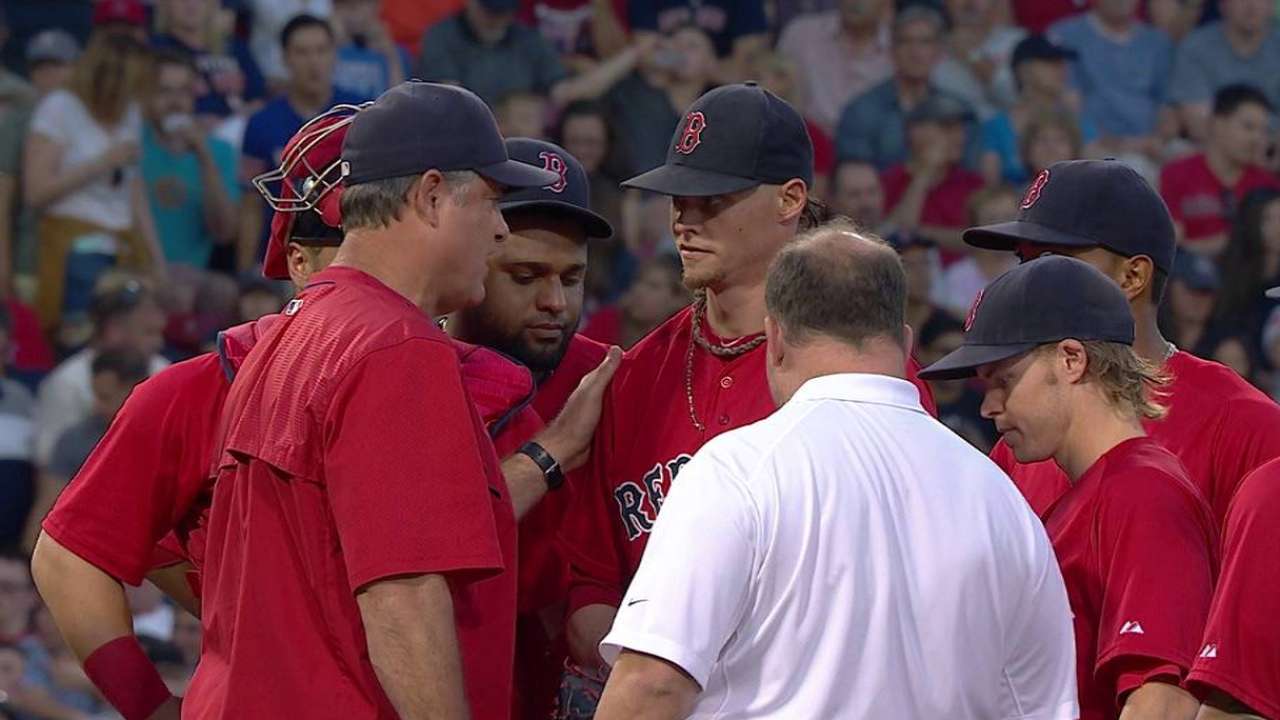 BOSTON -- Red Sox right-hander Clay Buchholz, who has been on the disabled list since July 11 with a right elbow strain, was scheduled to throw a bullpen session Sunday morning. Interim manager Torey Lovullo said it would be "a typical bullpen where he's going to throw the full distance, 20-25 pitches."
Whether Buchholz pitches in a game again before the end of the season remains to be determined.
"He's so polished with his delivery and all that kind of stuff, not necessarily from the fundamental, but maybe just from the physical and the mental," Lovullo said. "We're looking to see how he feels and how he reacts and how he responds.
"We do a good job of communicating here, and we're going to follow up with how he feels daily, that he's taking all the necessary steps to be ready for a healthy 2016. That's ultimately what we're searching for. But the feedback he'll give us will tell us what the next step is."
Entering the 2015 season, the Red Sox had hoped that Buchholz could be the ace, as the longest-tenured member of the pitching staff. Instead he has made just 18 starts, going 7-7 with a 3.26 ERA.
Without a certified ace, just one Boston starter who began the season in the rotation has a record above .500: Joe Kelly, who is 10-6 with a 4.82 ERA.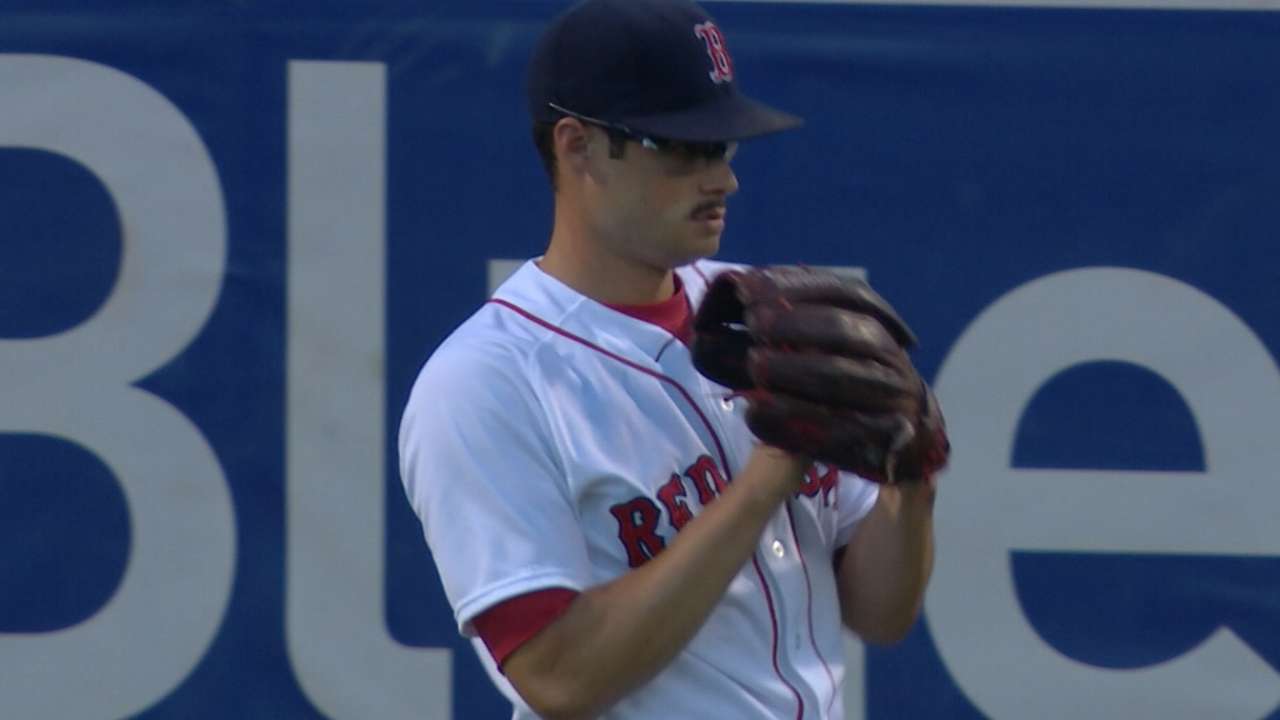 "I think in their own mind, they feel like they're all aces," Lovullo said. "Not every team has the luxury of having a true No. 1 starter. In a perfect world, you would have that, just to start with a perfect rotation. But when you don't have it, you have guys that step up and assume roles. And I think on their given day, these guys feel like they're the No. 1 starter and that's all we want them to do."
That didn't quite happen this year, though. There has been some improvement in the starting staff in the second half of the season, along with the emergence of some young pitchers. In the first half, Red Sox starters posted a combined ERA of 4.75. Entering Sunday, the starters' ERA after the All-Star break was 3.96.
"I think [the starting pitchers have] found a comfort level," Lovullo said. "I think they're on the mound expecting to make pitches, rather than just worrying about throwing strikes with different pitches. I think some of the new guys -- [Rick] Porcello, [Wade] Miley and everybody knows the other candidates, between [Rich] Hill, [Eduardo Rodriguez], and [Henry] Owens -- are kind of coming into their own, are finding comfort, being familiar with the American League hitters.
"And then just overall understanding what their role is as our team is trying to set forth a tone to win as many games as possible. They accepted the challenge. They set the tone, and without them pitching deep into games, we're not going to win games. They've kind of come together as a group to understand that role. They're getting familiar with the league and they're getting more comfortable."
Maureen Mullen is a contributor to MLB.com. This story was not subject to the approval of Major League Baseball or its clubs.