Lovullo learning on job as interim manager
Former Minor League skipper adjusting in Farrell's place with Red Sox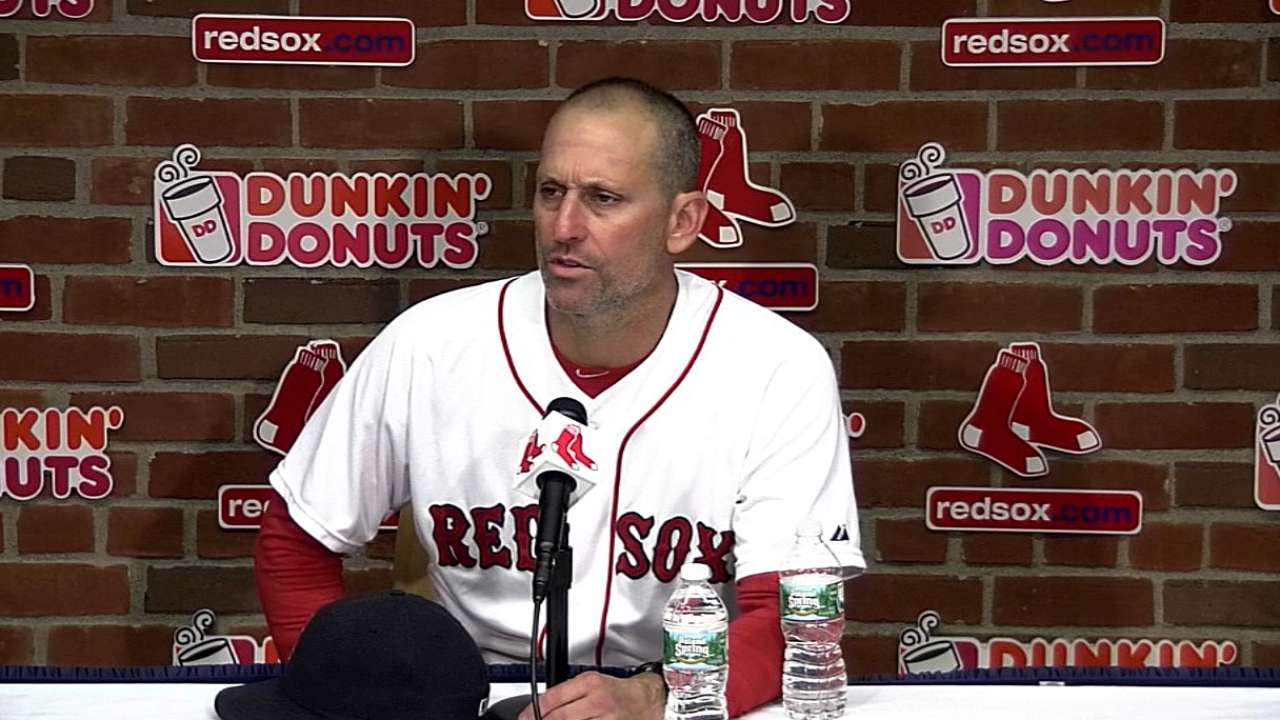 BOSTON -- Torey Lovullo is not new to managing. He had been a manager in Cleveland's system from 2002-09 and served the same role for Triple-A Pawtucket in the Red Sox system.
But Lovullo is learning that managing at the Major League level requires some very different skills. Lovullo took over as Boston's interim manager on Aug. 14, when the team announced that manager John Farrell had been diagnosed with lymphoma and would step down as he underwent treatment.
"I learned that the manager has a lot of responsibilities behind the scenes that could easily cause a distraction," Lovullo said. "I learned that 7 [o'clock p.m.] is my favorite part of the day. And there's nothing against all the prep work and all the postgame work -- it's part of the job that John has. He made it look pretty easy. And I just want [to be] exactly clear as to how challenging that could be.
"It's tough to manage your time. You have to be disciplined in where you need to get to and what you're trying to accomplish each and every day. But it's been great. It's been a great learning experience for me."
Lovullo, a fifth-round pick of Detroit in 1987, played parts of eight Major League seasons with the Tigers, Yankees, Angels, Mariners, A's, Indians and Phillies.
"I've been managing games since I was player," Lovullo said. "It's been no different as far as in-game stuff. During the game, I'm paying attention to the same things I did when I was playing. [The media is] managing the game, too. So we all do it together. We all have very similar thoughts. It's just the one little twist is that I have the final say, and that's been the biggest adjustment."
The Red Sox entered Sunday's finale against the Orioles with a 74-80 record, and they were 24-16 with Lovullo as manager.
Maureen Mullen is a contributor to MLB.com. This story was not subject to the approval of Major League Baseball or its clubs.