Mets' clinch party highlights top GIFs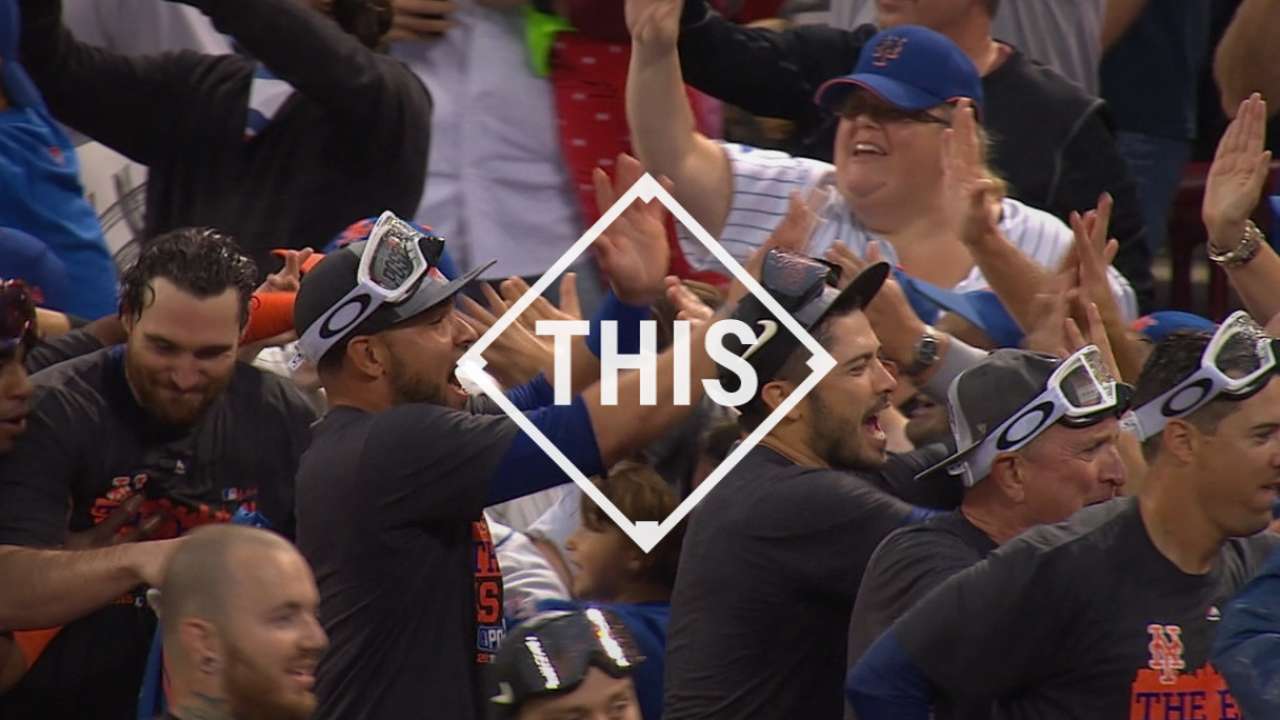 Here are the Top 5 GIFs of the day, courtesy of @MLBGIFs.
1. Colon comes prepared to celebrate after the Mets clinch the NL East title:
As a seasoned veteran, Bartolo Colon arrives prepared with goggles to celebrate his Mets clinching the NL East.
2. Trout makes an insane catch to rob a homer:
Mike Trout scales the wall to nab Jesus Montero's would-be three-run homer in the Angels' 3-2 walk-off win over Seattle, and then he deservedly follows it up with a fist pump.
2. Clippard attempts the stanky leg:
Tyler Clippard busts a move during the Mets' postgame celebration after they beat the Reds, 10-2.
3. Cespedes puffs a #postseason cigar:
Outfielder Yoenis Cespedes takes in the aftermath of the Mets' first division title since 2006 with a celebratory cigar.
5. Dozier engages in an intense conversation with his glove:
Brian Dozier gives his glove a stern talking-to for its part in a nearly botched double play. The Twins beat the Tigers, 6-2.
Chad Thornburg is a reporter for MLB.com. This story was not subject to the approval of Major League Baseball or its clubs.