Pederson saves a run with diving grab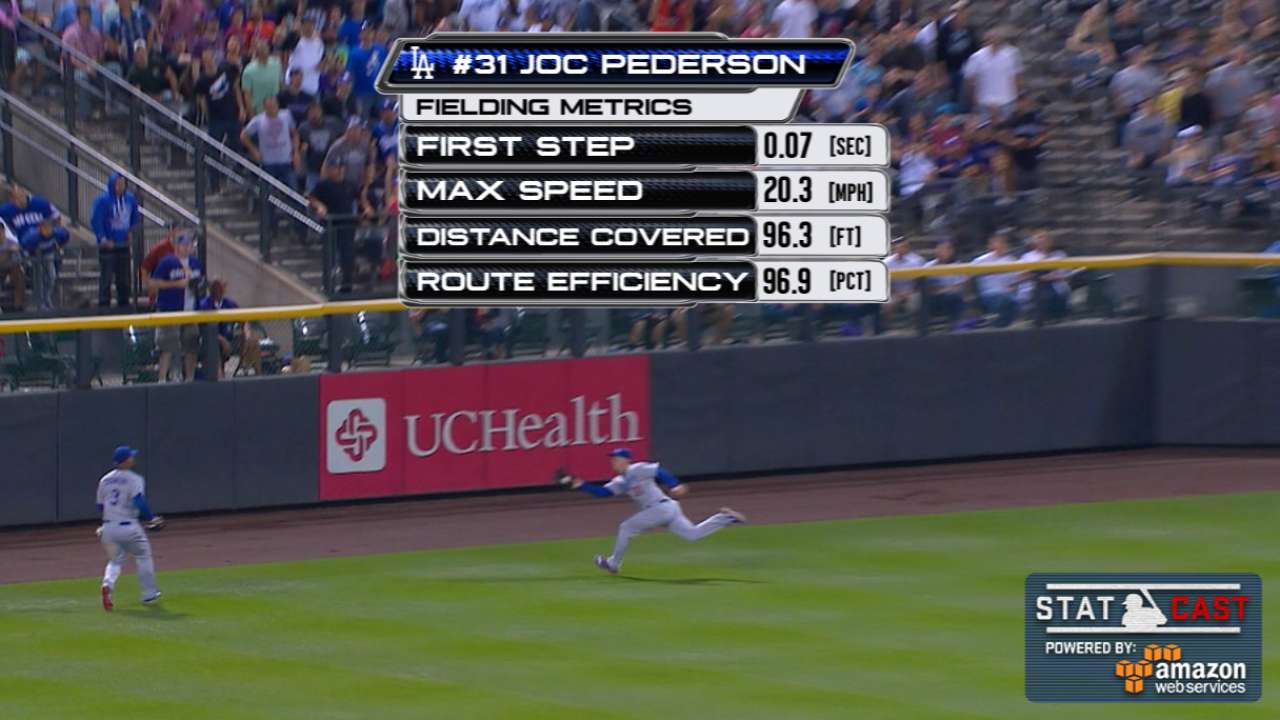 DENVER -- Dodgers center fielder Joc Pederson made a spectacular run-saving catch in the bottom of the seventh inning of Saturday night's 8-6 loss against Colorado.
With two outs and Carlos Gonzalez on second base representing the go-ahead run, Pederson was playing straight away when Corey Dickerson lofted a high fly to the left-center gap. Pederson covered a large swath of Coors Field real estate before making a fully-extended diving catch and sliding onto the warning track.
"That was a great play," said manager Don Mattingly. "It could have definitely changed the outcome of the game. We just weren't able to put a run up."
Ken Gurnick is a reporter for MLB.com. This story was not subject to the approval of Major League Baseball or its clubs.