Warren offers flexibility to rotation, bullpen
Right-hander becoming invaluable to pitching staff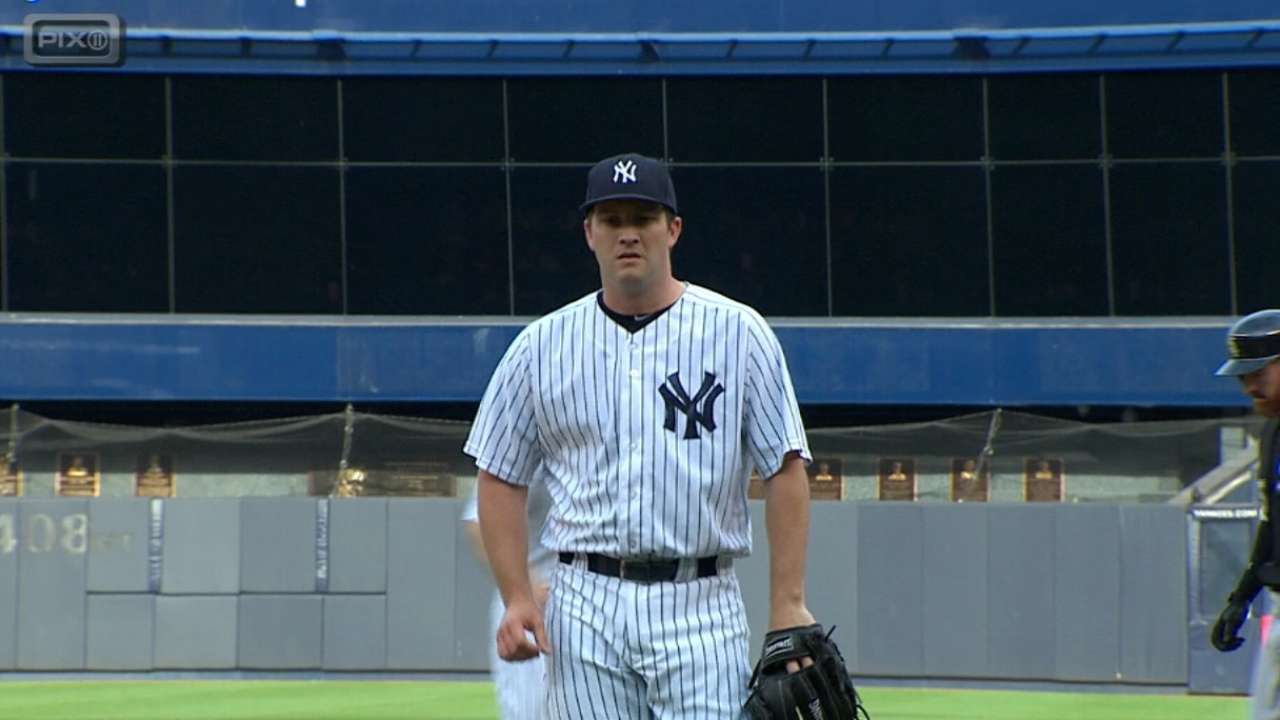 NEW YORK -- Every team needs an Adam Warren, the kind of pitcher who boasts the flexibility to have success in the rotation or out of the bullpen.
At least that's how Yankees manager Joe Girardi sees it, comparing the right-hander to Ramiro Mendoza earlier in the month -- a multiple World Series champion who proved invaluable in both roles.
Warren proved he was worthy of that praise Saturday, pitching six innings of three-hit, one-run ball in a 2-1 Yankees win over the White Sox. He made pitches when he needed to and stayed calm when jams presented themselves. As such, from a personal standpoint, Warren's performance represented the turning of a corner.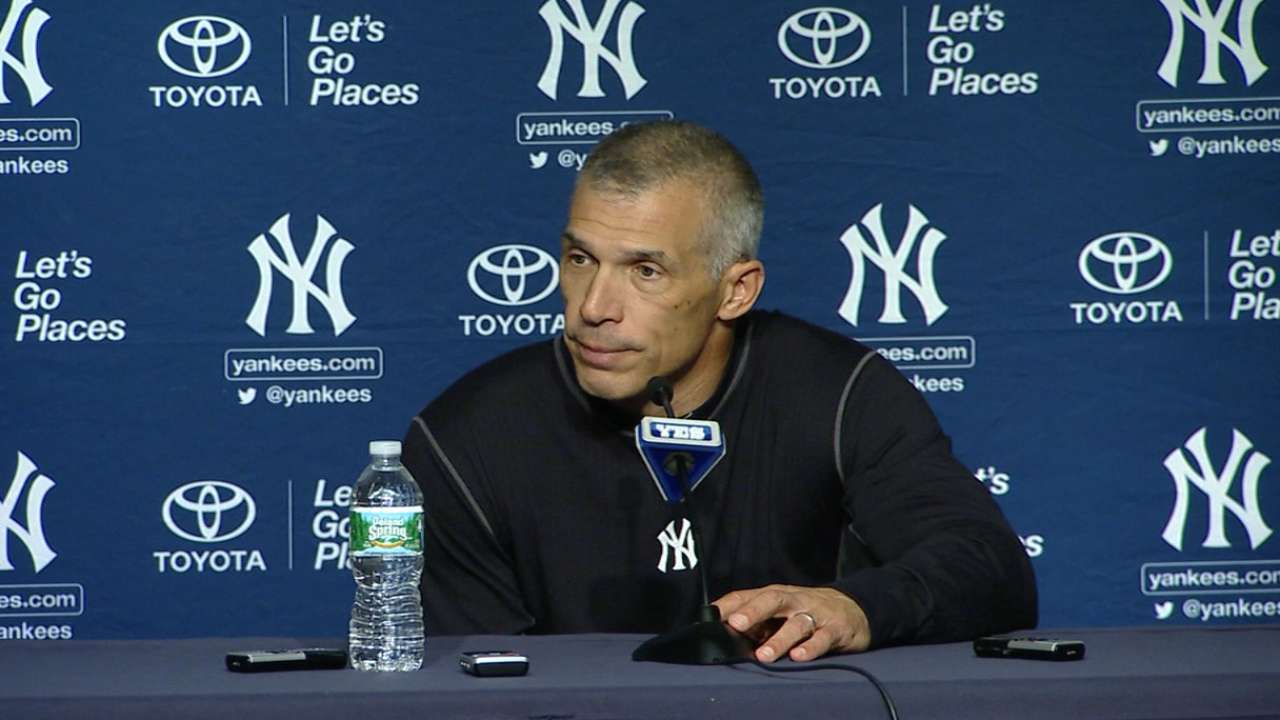 "Today was probably the first time I felt really comfortable as far as showing up to the ballpark and getting prepared," Warren said. "The in-between starts was better, my arm responded better this time. I think I'm getting a lot more comfortable with it."
Warren has been a jack of all trades this season, opening as a reliable starter before moving to the bullpen after a June 25 start. He rejoined the rotation when Nathan Eovaldi went down with inflammation in his right elbow and has made 17 starts and 25 appearances out of the bullpen this season.
• Standings: Division | Wild Card
In his first start back, Warren took the no-decision against the Rays as he worked to stretch himself back out. Then, in Toronto Sunday, he labored through 3 1/3 innings and was pegged with the loss after five hits and three earned runs.
But Saturday, after relinquishing a first-inning run, Warren proved he was capable of working out of jams and settling back in when the White Sox threatened.
"I just think he got everything going. You look at that inning: a bloop hit starts it, then a ball in the hole, then another jam shot," Girardi said. "He gave up a couple jam shots. I actually thought he threw the ball better in the first inning than probably the run he gave up."
In the fifth, Warren escaped a bases-loaded jam after he walked three batters to give the White Sox some late-inning life. He struck out Jose Abreu, Chicago's most dangerous hitter, demonstrating exactly the type of composure the Yankees will need moving forward as they continue to push toward the postseason.
Warren is happy to fill any role the Yankees ask of him -- his selfless attitude is something the club has appreciated. But Warren has said he's always wanted to be a starter, and on Saturday, for a brief moment, he allowed himself to enjoy Girardi's praises.
"It means a lot for him to say that. I've always prided myself on being able to help the team in any way possible, and I feel like this year, I've kind of done that," he said. "I take pride in that. I appreciate that. It's nice to be appreciated, but I'm really just trying to help the team."
Grace Raynor is an associate reporter for MLB.com. This story was not subject to the approval of Major League Baseball or its clubs.