Angels' defense gets boost with expanded rosters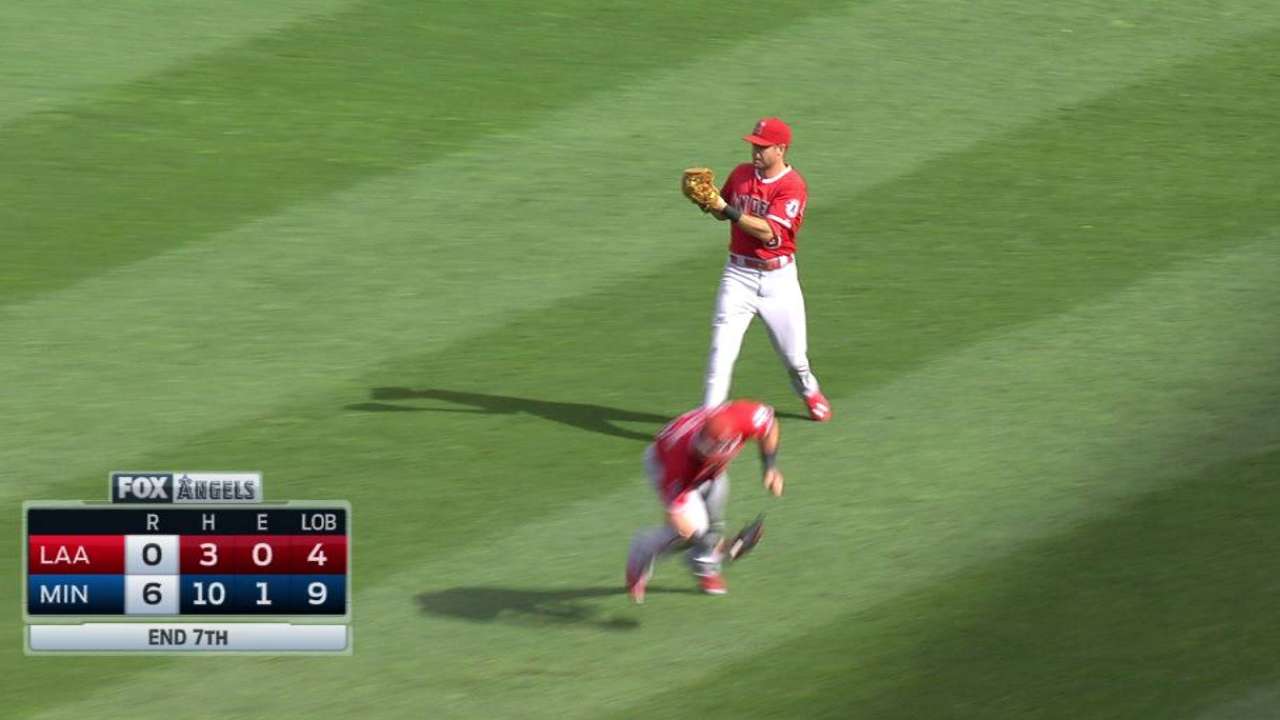 ANAHEIM -- Barely half of the Angels that started Friday night's 8-4 win over the Mariners also finished it -- of the nine starting position players, four were lifted for defensive replacements in the late innings.
Collin Cowgill came in to play left field, Efren Navarro entered the game at first base, Kaleb Cowart took over at third, and Taylor Featherston at second.
Now that Johnny Giavotella has returned to the lineup, those four defensive replacements could be late-inning fixtures for the Angels over the team's nine remaining regular-season games.
But if the Angels make the playoffs, when rosters shrink back from 40 to 25 -- they entered Saturday's game against Seattle a game behind the Astros for an American League Wild Card slot -- they wouldn't have the luxury of substituting out so many starters.
"You're not gonna have that much depth on a playoff roster to be able to sub that much," manager Mike Scioscia said. "Obviously we're not thinking about playoff rosters yet, but we'll see what our roster is."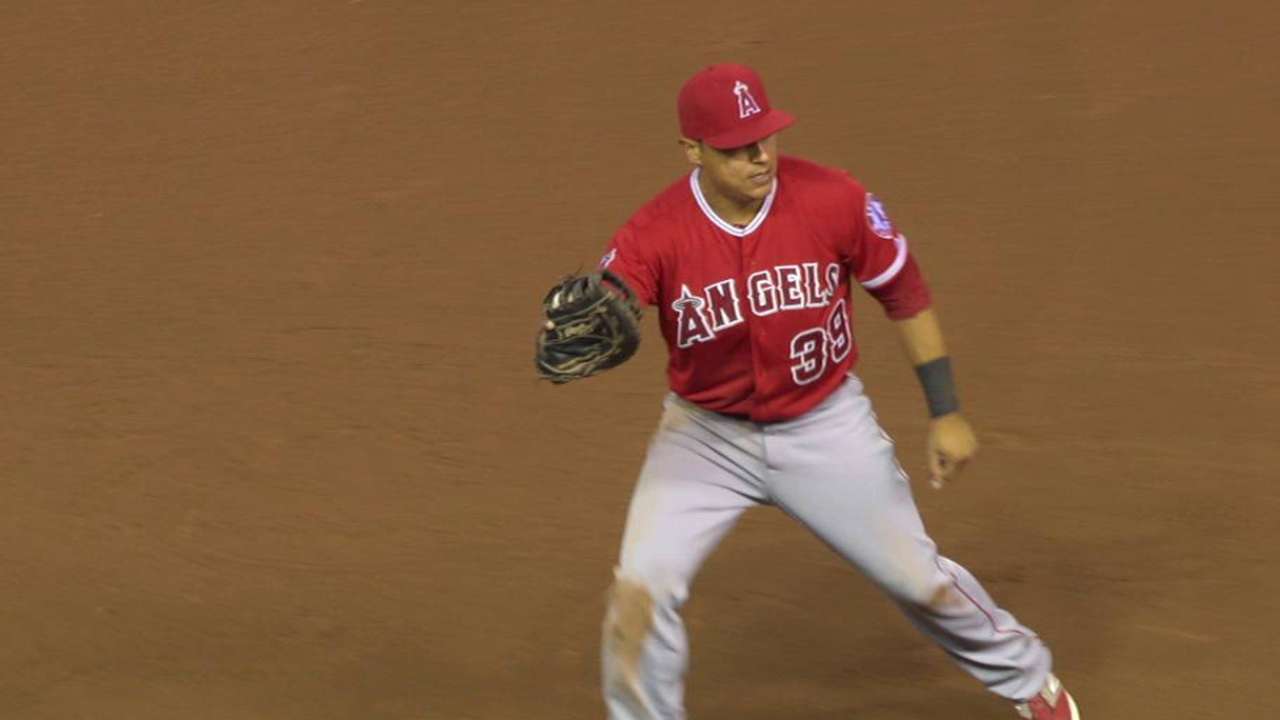 In a playoff series, when the Angels would be limited to four or five position players off the bench -- one of whom would be a second catcher, and another possibly a left fielder because of the platoon the team has set up -- they'd have to decide how to manage the tradeoff between defensive- and offensive-type reserves.
For now, though, the flexibility afforded by expanded September rosters could help the Angels get to the postseason, as they shore up their defense late in games.
Cowgill has more range and a better arm in left field than David Murphy. Navarro is a better defender at first base than C.J. Cron, who has been at first every day with Albert Pujols limited to designated hitter due to pain in his right foot. Cowart, who replaces David Freese at third, is a premier defender. Featherston is a much better defensive second baseman than Giavotella.
"This is definitely the most we've ever had the opportunity to sub in the time we've been here," Scioscia said, "and we'll take advantage of it when we think it's gonna help us on the field."
David Adler is an associate reporter for MLB.com. Follow him on Twitter @_dadler. This story was not subject to the approval of Major League Baseball or its clubs.