Houston can make up ground; LA can clinch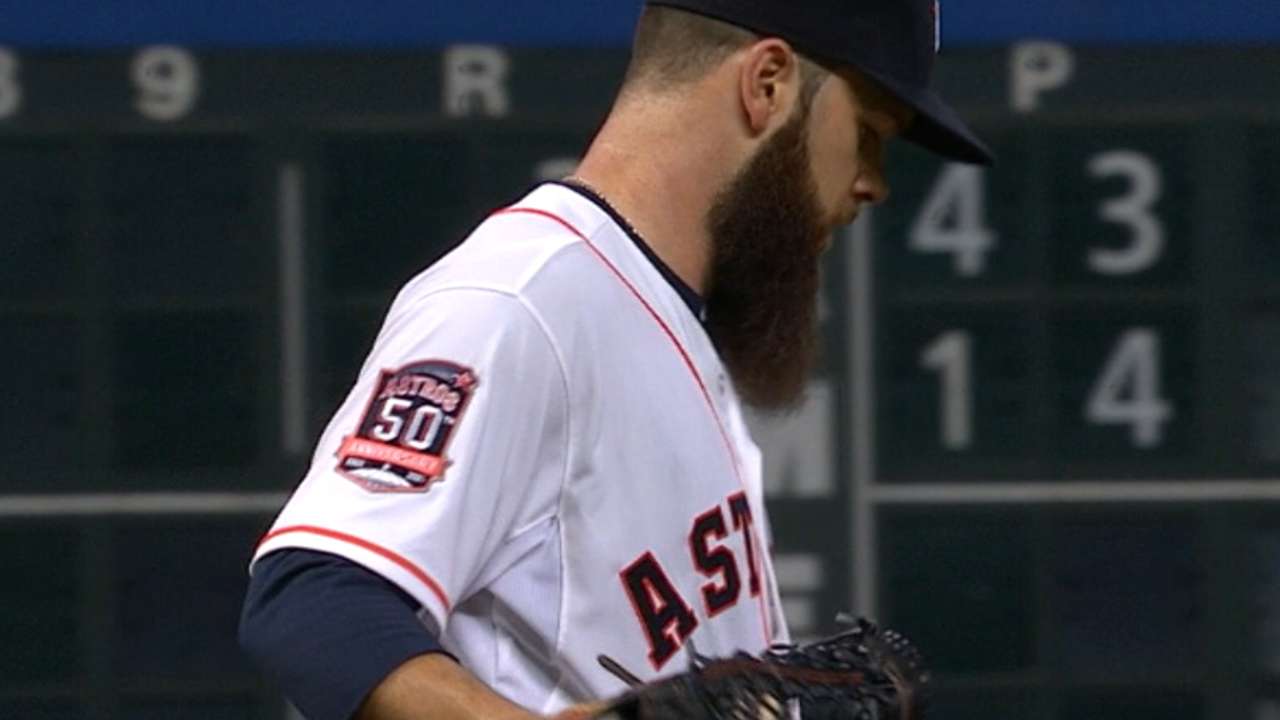 Today features a full slate of action across the Major Leagues, and when the dust settles, there will be exactly one week remaining in the regular season, barring any one-game playoff situations.
With that in mind, here are some games to watch today:
AL West showdown: TEX @ HOU, 2:10 p.m. ET
The Astros snapped an eight-game losing streak against the Rangers with a win on Saturday, evening this crucial three-game series at Minute Maid Park. A wild 9-7 victory pulled Houston to within 3 1/2 games of its intrastate rival in the division race and guaranteed it would enter Sunday holding the lead for the second AL Wild Card spot over the Angels and Twins.
There's nobody the Astros would rather have on the mound for the series finale than left-hander Dallas Keuchel, who could bolster his AL Cy Young Award resume with a strong performance. Keuchel, who opposes lefty Martin Perez, ranks second in the AL with a 2.51 ERA. However, his roughest start of the season came at Texas on Sept. 16, when he allowed nine runs over 4 2/3 innings.
Clinching time? LAD @ COL, 4:10 p.m. ET
The Giants' win over the A's on Saturday meant the Dodgers didn't have a chance to clinch the National League West later that night in Denver, but Sunday brings another opportunity. Los Angeles will turn to left-hander Alex Wood, who has allowed three runs or fewer in eight of his 10 starts with the team. That includes an outing against the Rockies at Dodger Stadium on Sept. 16, when he gave up just one hit over eight scoreless innings.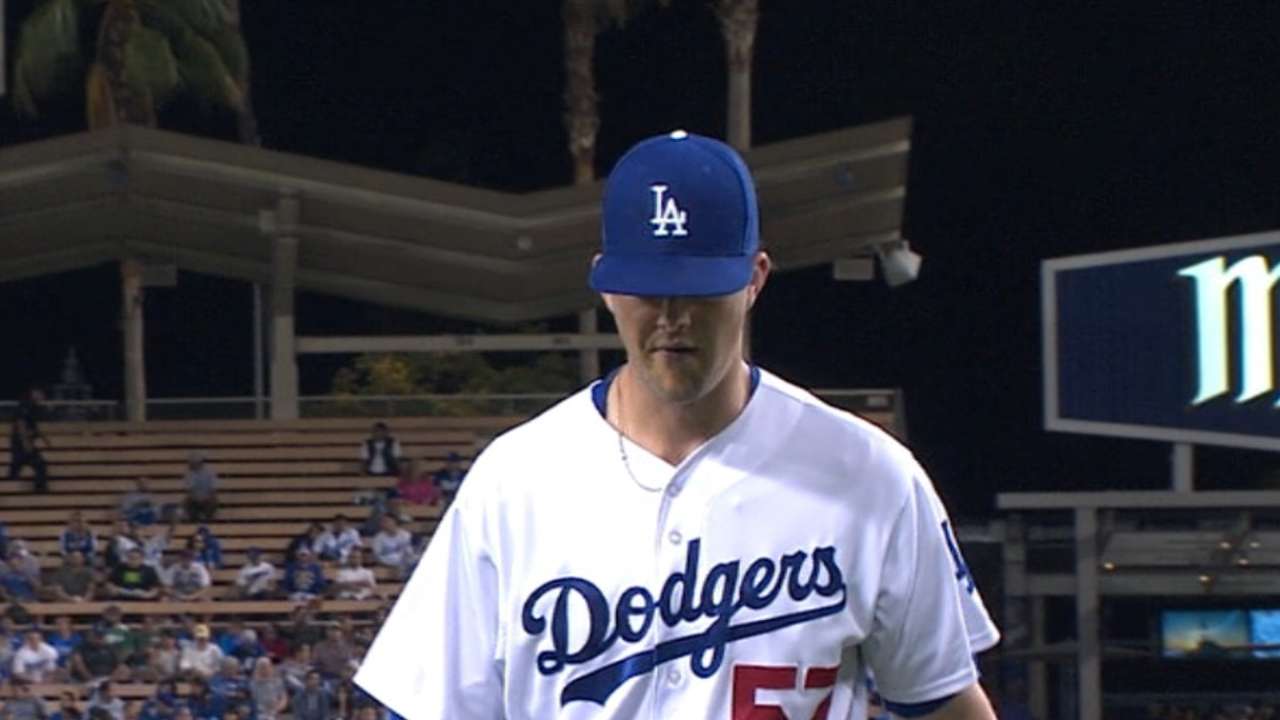 Lefty Chris Rusin gets the start for the Rockies. He has two complete-game victories at Coors Field this season, but only a 5.31 ERA there overall in 11 games (10 starts).
Arrieta on a roll: PIT @ CHC, 8:08 p.m. ET
NL Cy Young Award candidate Jake Arrieta will take the Wrigley Field mound for Sunday Night Baseball, with 20 wins (first in the Majors) and a 1.88 ERA (second to the Dodgers' Zack Greinke). The Cubs right-hander has allowed no more than one earned run in seven consecutive starts, tied with the Dodgers' Clayton Kershaw for the longest streak this season. Going back to June 21, Arrieta has posted a ridiculous 0.94 ERA over 18 starts, allowing a total of 14 earned runs in that span.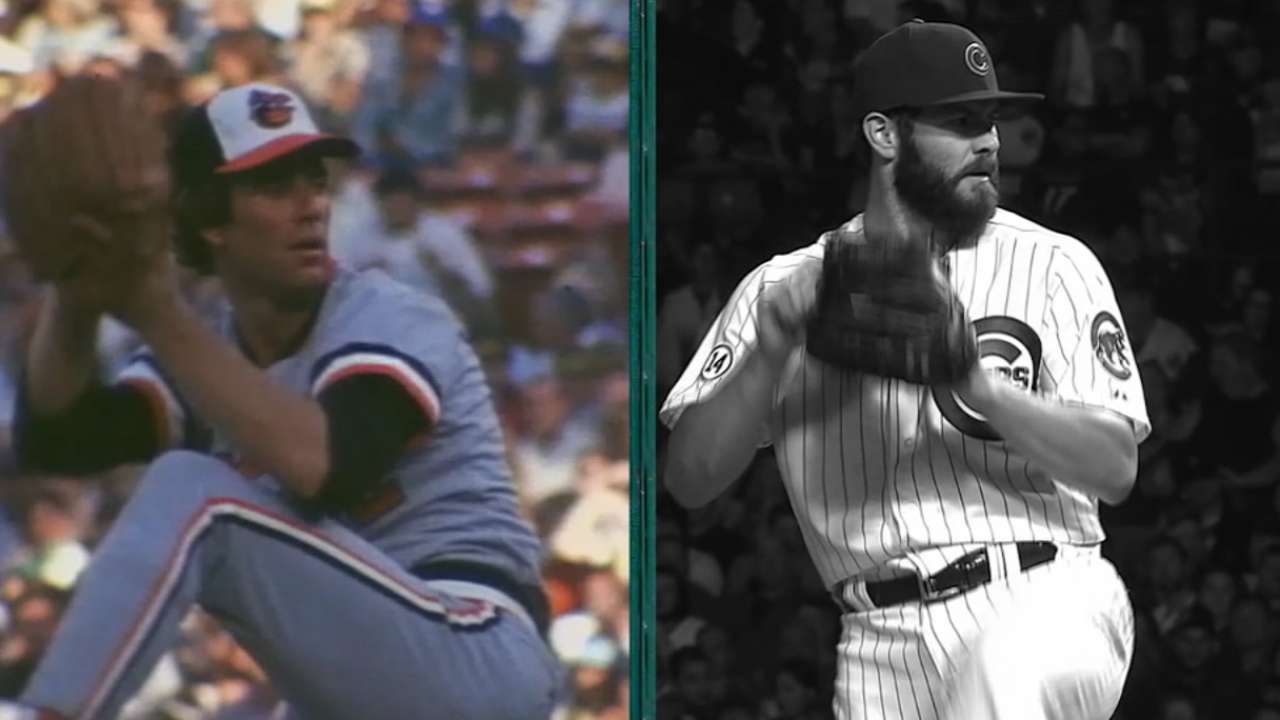 The Pirates will counter with A.J. Burnett, who has a 3.94 ERA in three starts since returning from the disabled list. Pittsburgh, trying to chase down St. Louis in the NL Central, is going for a three-game sweep that would extend its winning streak to a season-high nine, all on the road.
Miller goes for elusive W: ATL @ MIA, 1:10 p.m. ET
It's been a frustrating season for Shelby Miller, who is the first pitcher in Atlanta Braves history (since 1966) to suffer through a 23-start winless streak. Miller (5-16, 3.00 ERA) owns a respectable 3.65 ERA during the streak, holding the opposition to two earned runs or fewer 13 times, but run support has been minimal.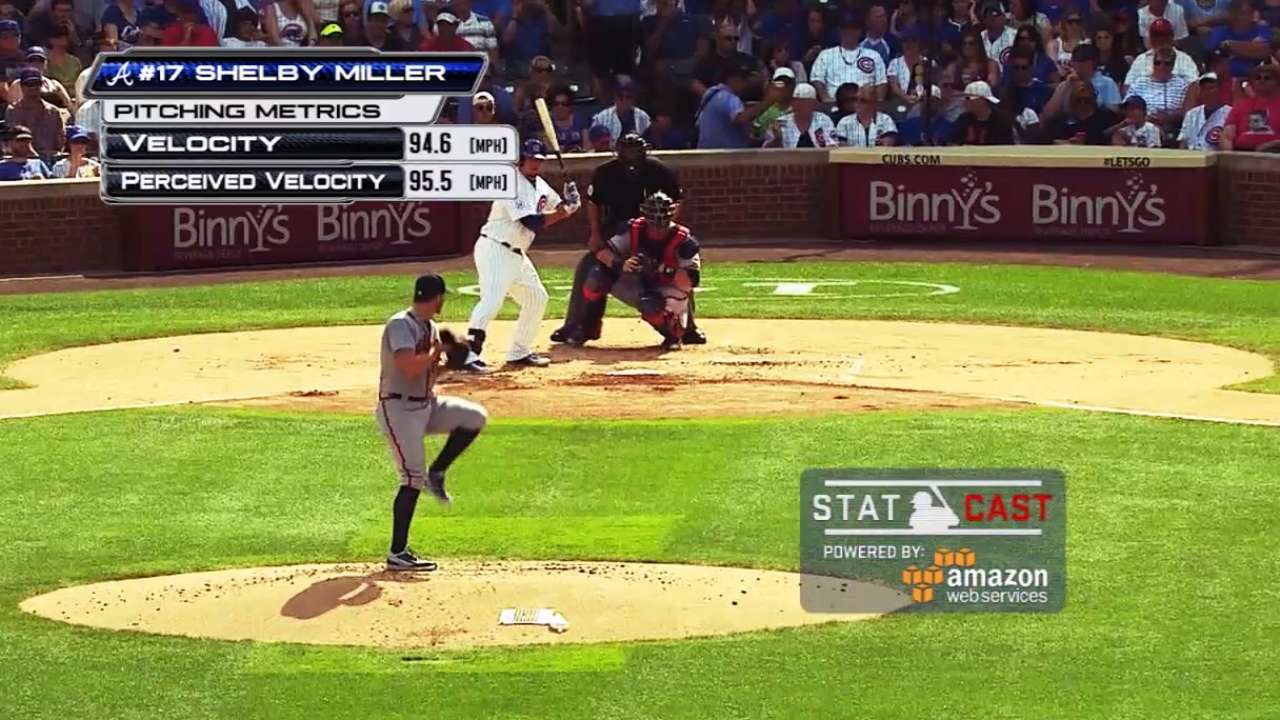 On Sunday, Miller returns to the last place where he recorded a win, Marlins Park. Including his victory there on May 17, Miller has faced the Marlins five times this year and posted a 1.16 ERA.
Andrew Simon is a reporter for MLB.com. Follow him on Twitter @AndrewSimonMLB. This story was not subject to the approval of Major League Baseball or its clubs.