Orioles fall into slump at inopportune time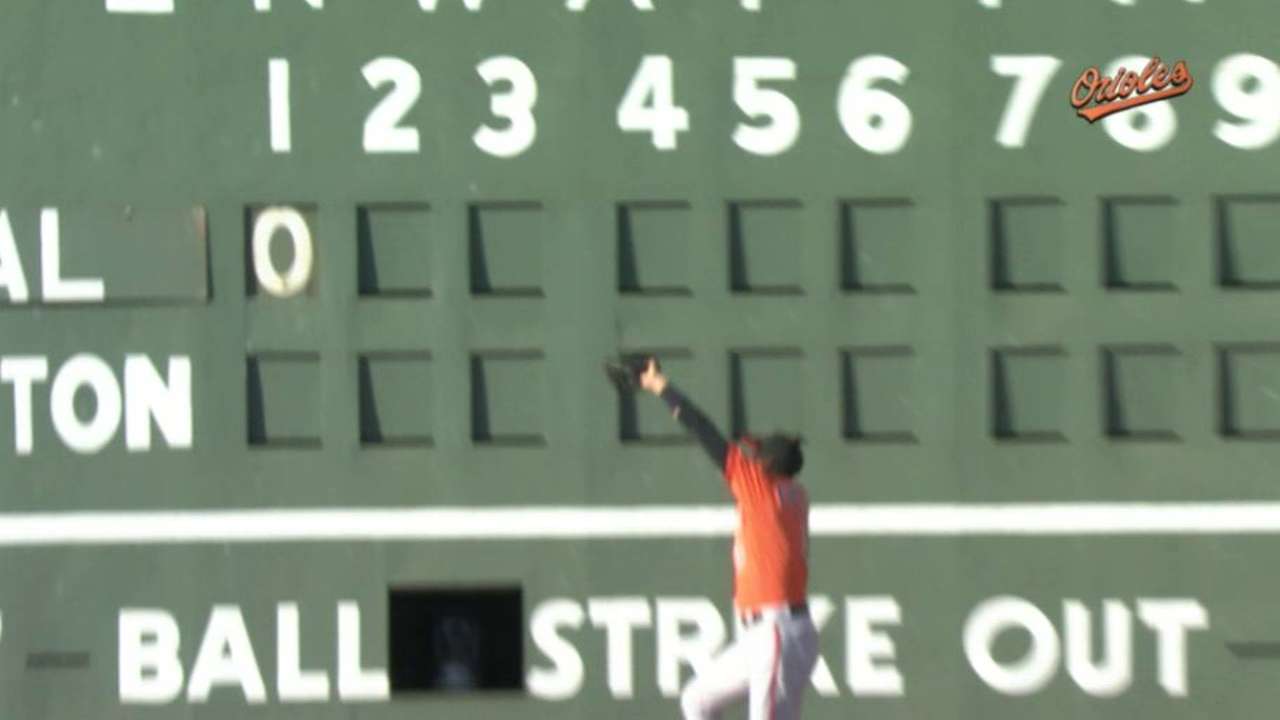 BOSTON -- The Orioles arrived at Fenway Park on Friday fresh off a three-game sweep of the Nationals on the road, 3 1/2 games out of an American League Wild Card spot with 10 left to play. In two games since then, they haven't scored a run.
Baltimore fell to Boston, 8-0, on Saturday, to fall to 4 1/2 games out of a Wild Card spot with eight games left to play. Six of Boston's runs came on three Orioles' errors. But manager Buck Showalter was more concerned about the offense, which has now gone 19 innings without a run.
"The story for me kind of starts and stops there," Showalter said. "We swung it better in Washington, but we just went through a two-game period here where we haven't done much offensively. I'll be the first to tip my hat to the other team, but we're capable of better."
The Red Sox used seven different pitchers to hold the O's to just five hits.
Offensive woes aside, Saturday's game slipped out of reach because of defensive blunders, including two by third baseman Manny Machado. In both the seventh and eighth innings, Machado misplayed a ground ball off the bat of Xander Bogaerts with two outs. Two runs scored on each play.
"He spoils us at a very high level of play," Showalter said. "People expect him to catch everything and he just about does."
Earlier in the eighth, first baseman Steve Pearce was charged with an error on a potential double play ball. All six of Boston's runs in the seventh and eighth innings were unearned.
"You hate to say that it happens, but it's going to happen," said catcher Matt Wieters. "We just have to be ready to go tomorrow. We know we're a good defensive team, so we'll put it behind us and keep moving forward."
Perhaps the most positive sign was the performance of left-hander Wei-Yin Chen, who allowed two runs on five hits and fanned seven in 5 2/3 innings. After striking out five of six batters in the third and fourth, however, Chen lost some of his sharpness.
"Overall, I feel good, but in the fifth and sixth innings I kind of lost my command out there and couldn't get it back in time," Chen said through a translator. "That's the thing I'm not happy about today."
This is the second time this season that the Orioles have been shut out in back-to-back contests.
Aaron Leibowitz is a contributor to MLB.com. This story was not subject to the approval of Major League Baseball or its clubs.