Smith's ankle improves, but return a question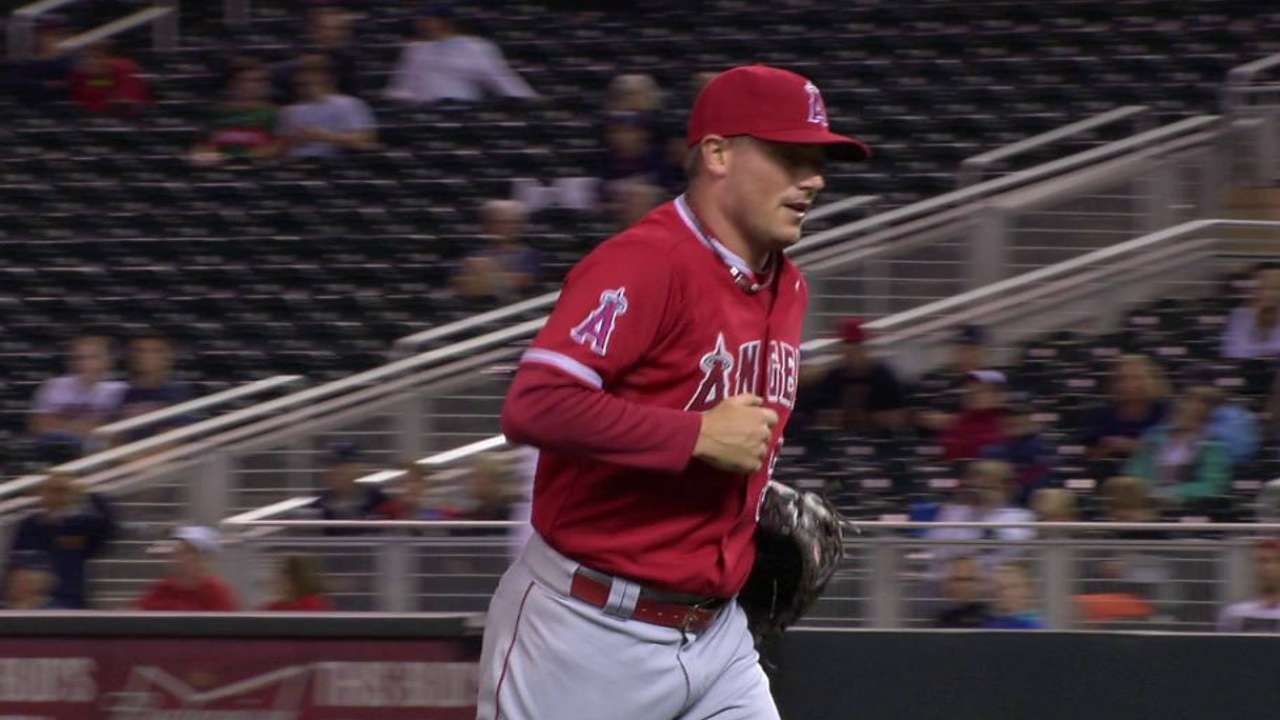 ANAHEIM -- Joe Smith said Saturday that his sprained left ankle had improved and he continued to hope that he'd pitch again this season. Manager Mike Scioscia said the setup man wasn't close to returning, and the Angels weren't sure if he'd be able to by the end of the year.
"We don't know yet, there's not much clarity," Scioscia said before Saturday's game against the Mariners. "The chance of him getting back and pitching might be there, although there's a lot that has to happen before he's out there pitching in a game."
In Smith's absence, the Angels have used a combination of relievers in the late innings, with the main options being Trevor Gott and Fernando Salas. They've also relied heavily on closer Huston Street.
Smith, who sprained his ankle walking down the stairs of the team hotel in Minnesota last week, was able to play catch on Friday and Saturday at Angel Stadium. But that's much different from game action, or even pitching off a mound.
"He was able to activate his arm the last couple of days, which helps," Scioscia said. "But you're gonna have to get him on the mound and see how he does, see how he recovers. And he's not at that point yet. There's more healing that has to take place."
Worth noting
• Right-hander Matt Shoemaker, dealing with right forearm stiffness, has received treatment and said Saturday that his plan was to throw his normal bullpen session on Sunday and start on Tuesday when his turn comes up in the rotation.
Scioscia said the Angels have not decided whether Shoemaker will pitch, or whether right-hander Nick Tropeano will get another start in his place.
David Adler is an associate reporter for MLB.com. Follow him on Twitter @_dadler. This story was not subject to the approval of Major League Baseball or its clubs.