Abreu optimistic about future in wake of elimination
White Sox miss postseason for seventh straight season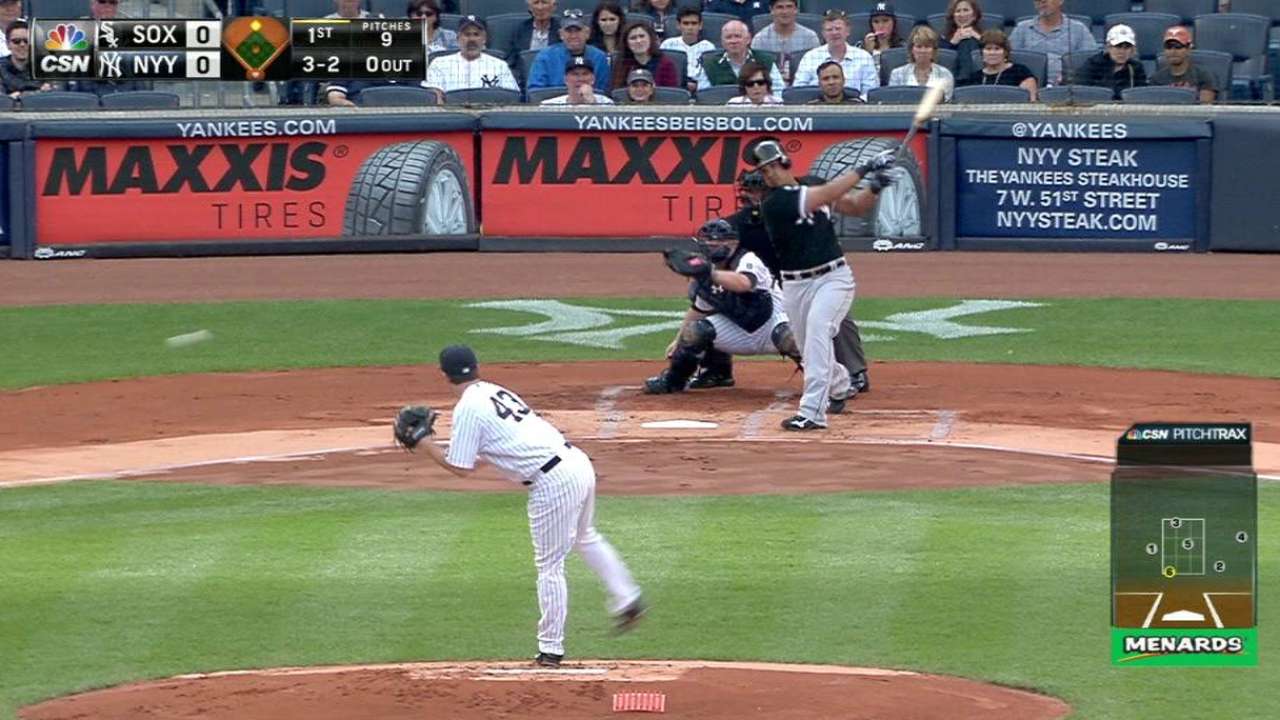 NEW YORK -- During this past offseason, in a conversation with MLB.com, Jose Abreu talked about preparing for more than the 162 games making up the 2015 season. The White Sox first baseman wanted the playoffs for his revamped team.
Fast forward to Saturday evening at Yankee Stadium, with Abreu once again talking to the media, but this time speaking after the White Sox had been officially eliminated from postseason contention. That elimination came courtesy of Houston's victory over the Rangers and the Yankees' 2-1 victory over the White Sox.
While disappointment and frustration stand as the theme of this ongoing campaign, Abreu took a few moments to allow a little optimism to seep in.
"We are building something good for next season," said Abreu through interpreter and White Sox Spanish language broadcaster Billy Russo. "I don't like to see this like something bad. This is something good for the future, and that's the way that I want to see."
But the 2015 White Sox finished well below lofty preseason expectations.
They missed the postseason for a seventh straight season, with a playoff loss to Tampa Bay in '08 standing as their last postseason excursion. The White Sox guaranteed a third straight losing season with Saturday's loss, although the team was not designed to win in '13 and '14 when general manager Rick Hahn's reshaping plans were under way.
All of that past history gets brought up when a team misses the mark by a wide margin.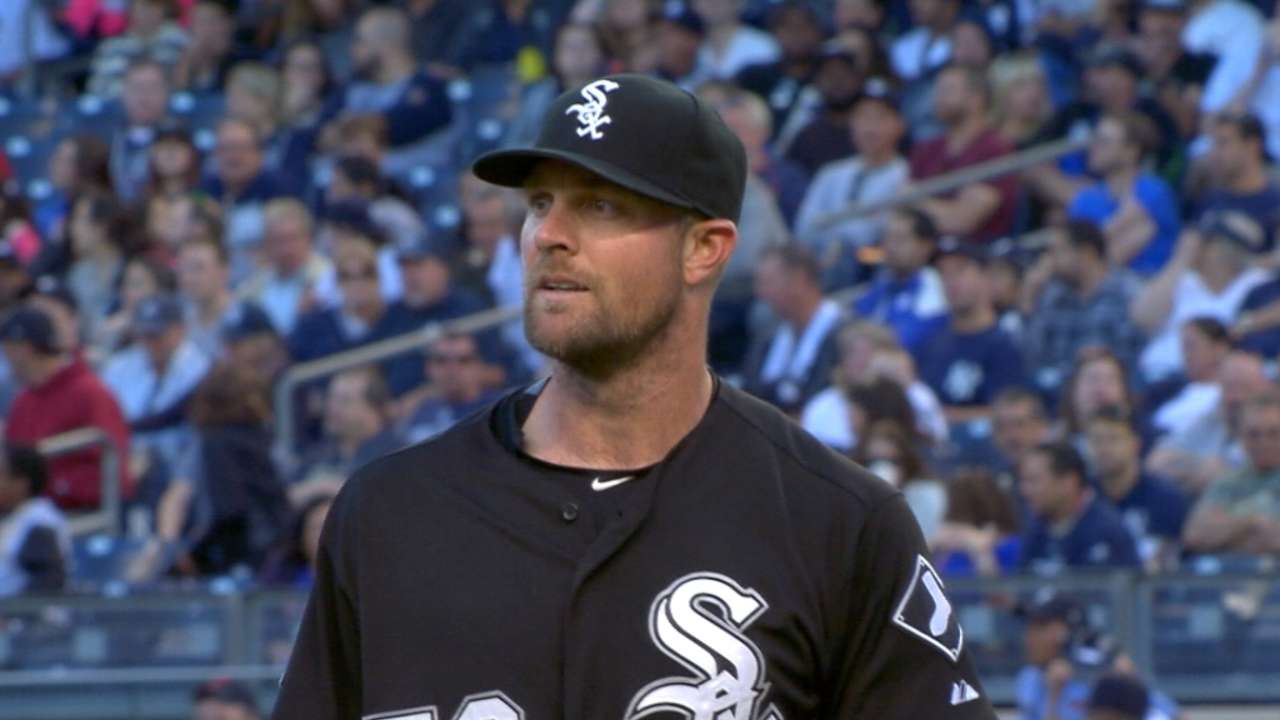 "Disappointing. We all expected more," said John Danks, who fell to 7-14 after allowing two runs on six hits over six innings Saturday. "We just really couldn't put it together for a long stretch.
"It seemed like different parts of the season, different phases of the game we were doing really well, but the other half of it was lacking for whatever reason. We'll certainly play these [last seven] games out and try to win every one of them, but this will definitely leave a sour taste in our mouth and [we'll] go get them next year."
This team's high mark came at 18-17 and basically was kept alive by no team pulling away for the American League's second Wild Card. But Danks felt even as recently as a couple weeks ago that the White Sox were good enough to still make a run to get into contention.
"Yeah, I can only speak for myself, but we had it in us," Danks said. "Just had to go out there and play ball. I expected us to certainly be in the mix a little better. It's baseball. That's a lot of games you have to be good for a long time. Unfortunately, we weren't good enough."
Scott Merkin is a reporter for MLB.com. Read his blog, Merk's Works, follow him on Twitter @scottmerkin and listen to his podcast. This story was not subject to the approval of Major League Baseball or its clubs.