Esky rolling behind patient approach at plate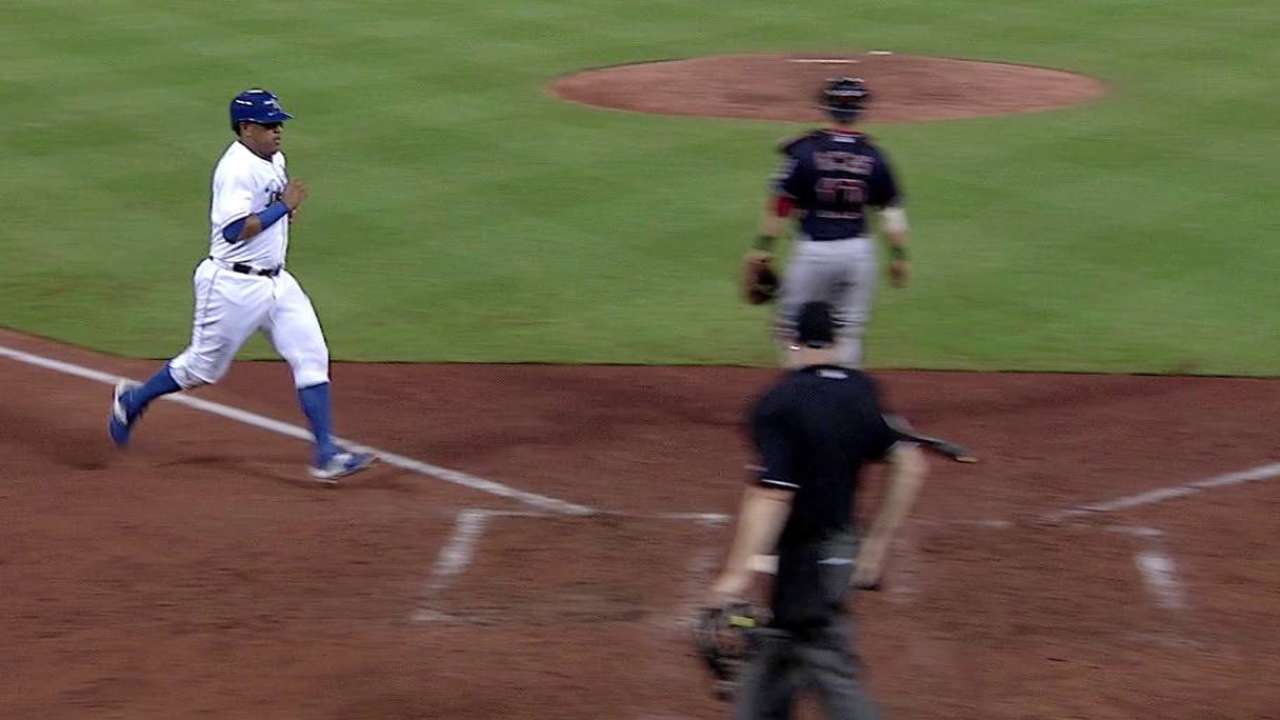 KANSAS CITY -- Perhaps the lone bright spot in the Royals' 9-5 loss to the Indians on Saturday night was the continued solid offensive and defensive play from shortstop Alcides Escobar.
Escobar had been mired in such a miserable offensive slump that he lost his job as the leadoff man about three weeks ago.
But lately, Escobar has changed his approach and the results are encouraging. He went 2-for-4 on Saturday with a triple and an RBI single.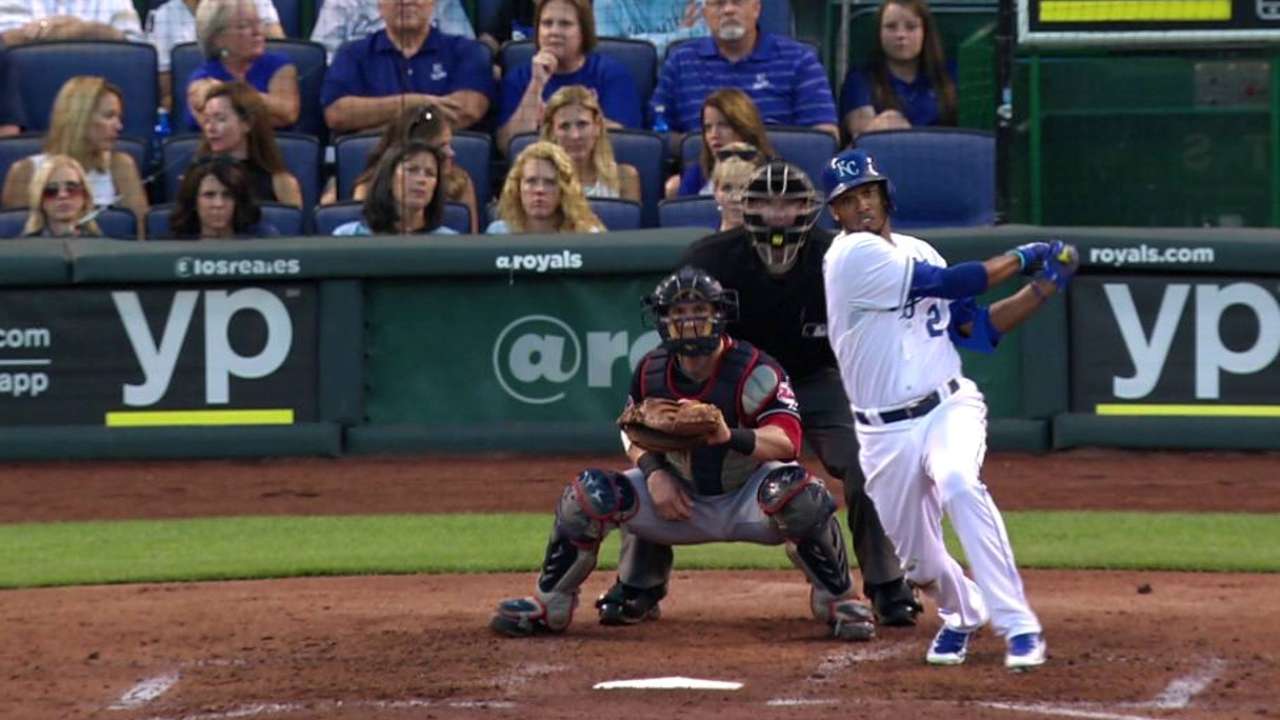 "He's just seeing the ball really well," manager Ned Yost said. "He's really focusing on staying up the middle and that keeps his bat in the strike zone longer.
"He's a guy who can drive the ball to all fields."
Escobar drove a triple to left-center in the third inning and scored. In the next inning, with Salvador Perez on second, he ripped a one-hopper off Indians second baseman Jason Kipnis -- the ball was hit so hard it skipped off Kipnis' glove and scooted into short left-center field, allowing Perez to score from second.
Escobar is now seven for his last 15.
"I think I'm more patient the last few weeks," Escobar said. "I'm trying to focus more on good pitches.
"I'm definitely trying to stay to the middle."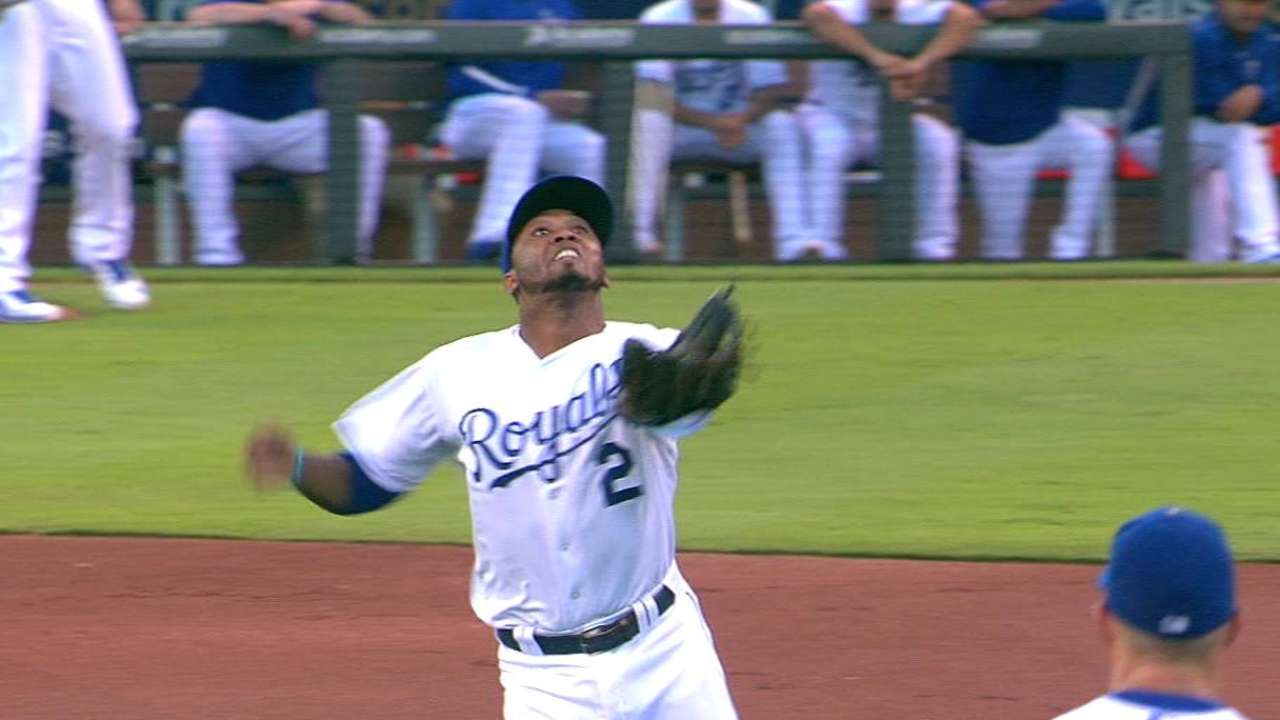 Escobar also made the defensive play of the game in the first inning when he plucked Jose Ramirez's looping popup out of the sky in short left field. Escobar had his back to the infield like a wide receiver making an over-the-shoulder catch.
"That's a great catch," he said. "I could see the ball all the time and I turned and threw my glove out there, and got it."
Is it the hardest play a shortstop can make?
"It's a pretty hard play because you're running with your back to home plate and it's hard to see the ball," he said. "So you just throw your glove at it. Sometimes it's luck. But you have to keep your eyes on the ball."
Jeffrey Flanagan is a reporter for MLB.com. Follow him on Twitter at @FlannyMLB. This story was not subject to the approval of Major League Baseball or its clubs.