Holland grinds out start after taking liner off hand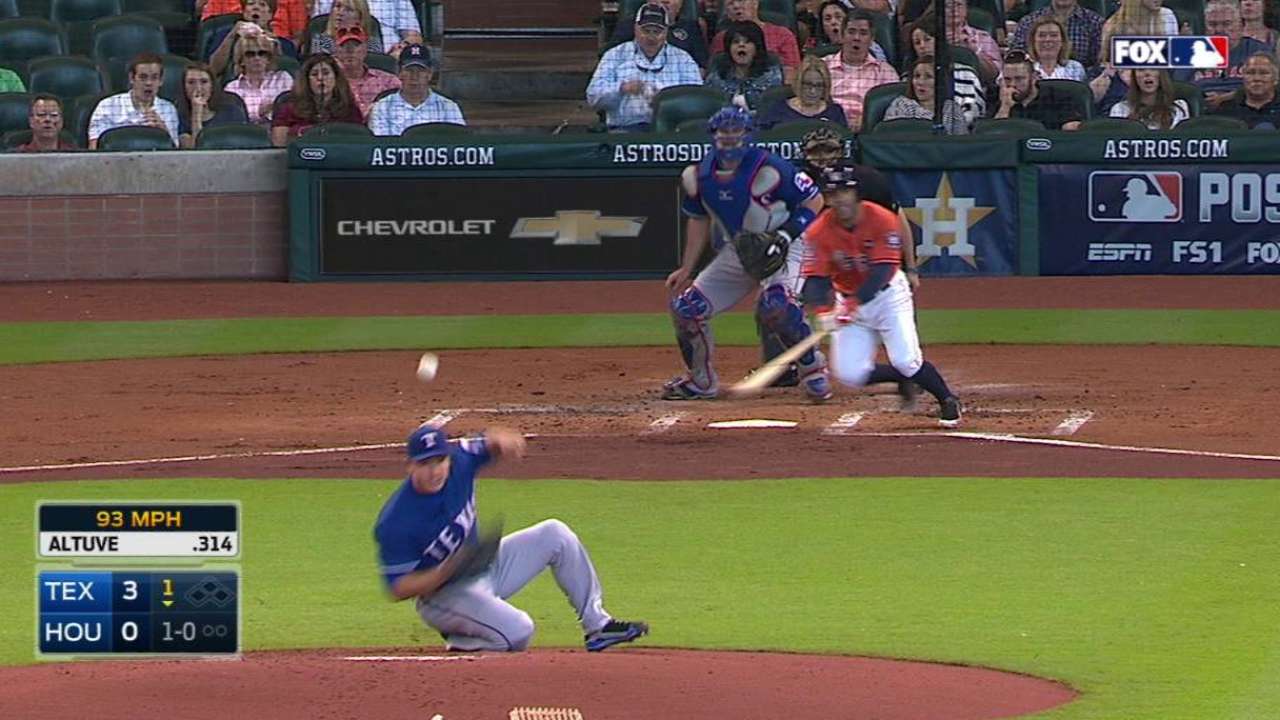 HOUSTON -- Left-hander Derek Holland was given a three-run lead in the top of the first inning as the Rangers came out Saturday ready to bury the Astros even further in the chase for the American League West title.
It didn't turn out that way. Holland took a line drive off his pitching hand on his second pitch of the game and his afternoon didn't go well after that. Holland couldn't make a three-run lead stand up and the Rangers lost to the Astros, 9-7, at Minute Maid Park.
Holland ended up allowing four runs on three home runs in five innings of work and left with the score tied at 4.
The hand was the first thing brought up to Holland after the game.
"I'm not letting it be an excuse," Holland said. "I still went out there and competed. If I have to play hurt like that, fine."
Manager Jeff Banister suggested the hand may have been a factor, although it wasn't bad enough to take Holland out of the game.
"He battled through it all day," Banister said. "He probably didn't have the best feel but I felt like he grinded it out. A couple of home runs ... but the effort and the conviction was there. Execution was a little tough, that comes from getting hit in the hand."
Holland stayed in the game after throwing a few warmup pitches. The Rangers hung with him through five innings until he reached 87 pitches.
"If he showed me he couldn't go, he would have come out," Banister said. "He said he could still go. He was throwing good pitches. It wasn't serious enough to come out of the game. He was still able to get people out."
Holland gave up a home run to Carlos Correa in the bottom of the first that made it 3-1. Shin-Soo Choo's home run in the third made it a three-run lead again, but the Astros struck back in the bottom of the inning on a solo home run by Altuve and a two-run shot by Correa.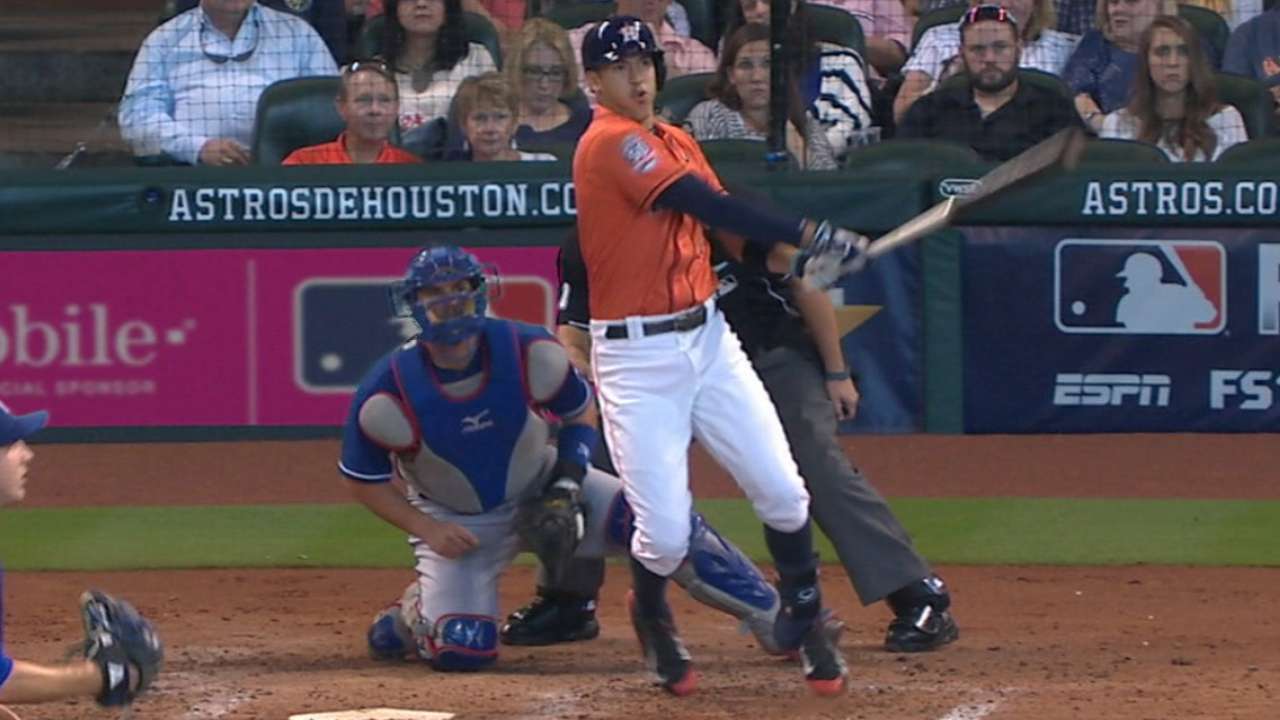 "A few pitches didn't get where I needed them and it cost me," Holland said. "I tried to stay out there as long as I could."
Holland closed with two scoreless innings but is 0-2 with an 8.59 ERA in his last four starts. Holland still thought Saturday was an improvement over other recent starts despite the hand.
"I feel like my fastball was a lot better that in the past," Holland said. "The execution was much better. It was just one of those days."
T.R. Sullivan is a reporter for MLB.com. Read his blog, Postcards from Elysian Fields, follow him on Twitter @Sullivan_Ranger and listen to his podcast. This story was not subject to the approval of Major League Baseball or its clubs.