Royals make history by logging 90 wins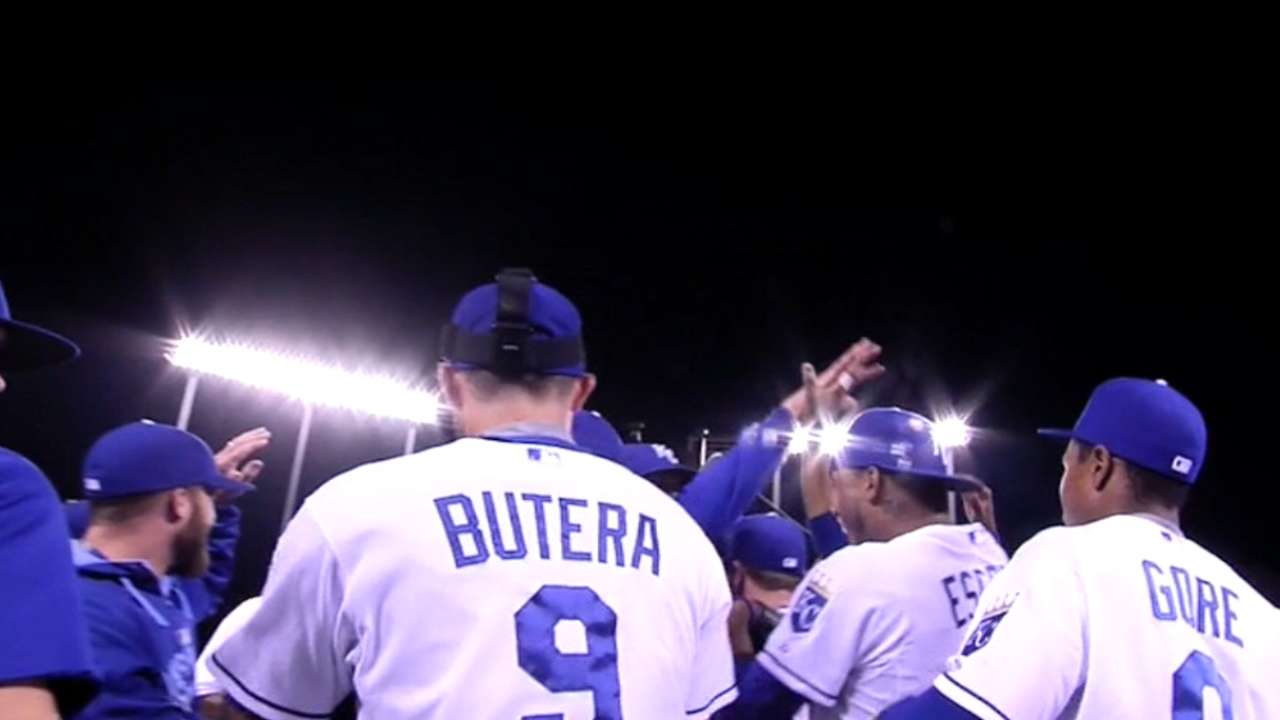 KANSAS CITY -- With Sunday's 3-0 win over the Indians, the Royals reached 90 wins, accomplishing something only one other team in baseball history has done: They have improved their record for a sixth straight season.
After winning 65 games in 2008, the Royals then won 67, 71, 72, 86, 89 and now, 90.
Only the 1919-1925 Philadelphia A's have achieved that stretch of continued improvement.
What it means, of course, is that the Royals were in development mode during the first few years of the streak and then became a playoff contender the last three years.
"I guess that's pretty interesting that these guys continue to get better and better each year," manager Ned Yost said before Saturday night's 9-5 loss to the Indians. "It just shows that along with our success, their development gets better."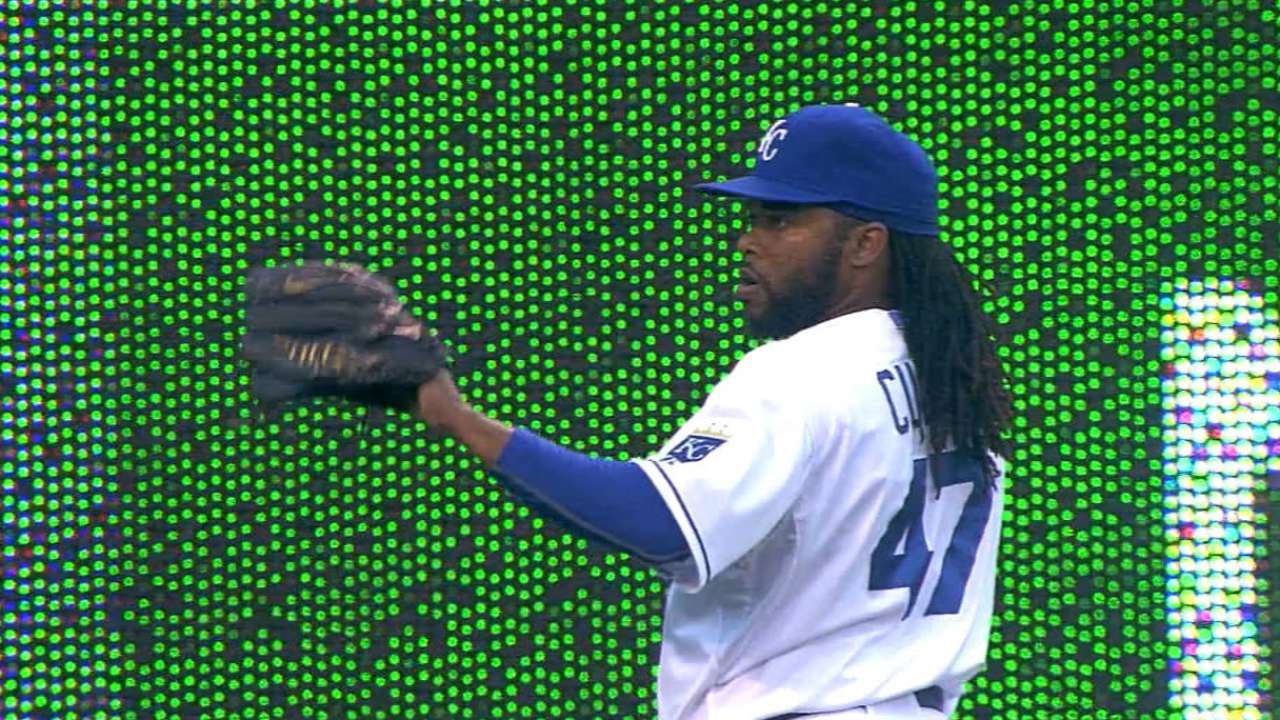 Lower target
Since right-hander Johnny Cueto met with Yost and catcher Salvador Perez and requested that Perez lower his target behind the plate, Cueto has had two straight quality starts.
But the fringe benefit of Perez lowering his target for Cueto is that Perez has lowered his target for the other starters, too. And the Royals have had five quality starts in seven games since, along with another start in which Kris Medlen gave up zero earned runs in five innings.
"It helps," Yost said of a lower target. "Every little thing helps."
Jeffrey Flanagan is a reporter for MLB.com. Follow him on Twitter at @FlannyMLB. This story was not subject to the approval of Major League Baseball or its clubs.