Adjustment Bastardo: Lefty aided by Liriano
Pirates reliever works with catch partner to boost confidence, embrace environment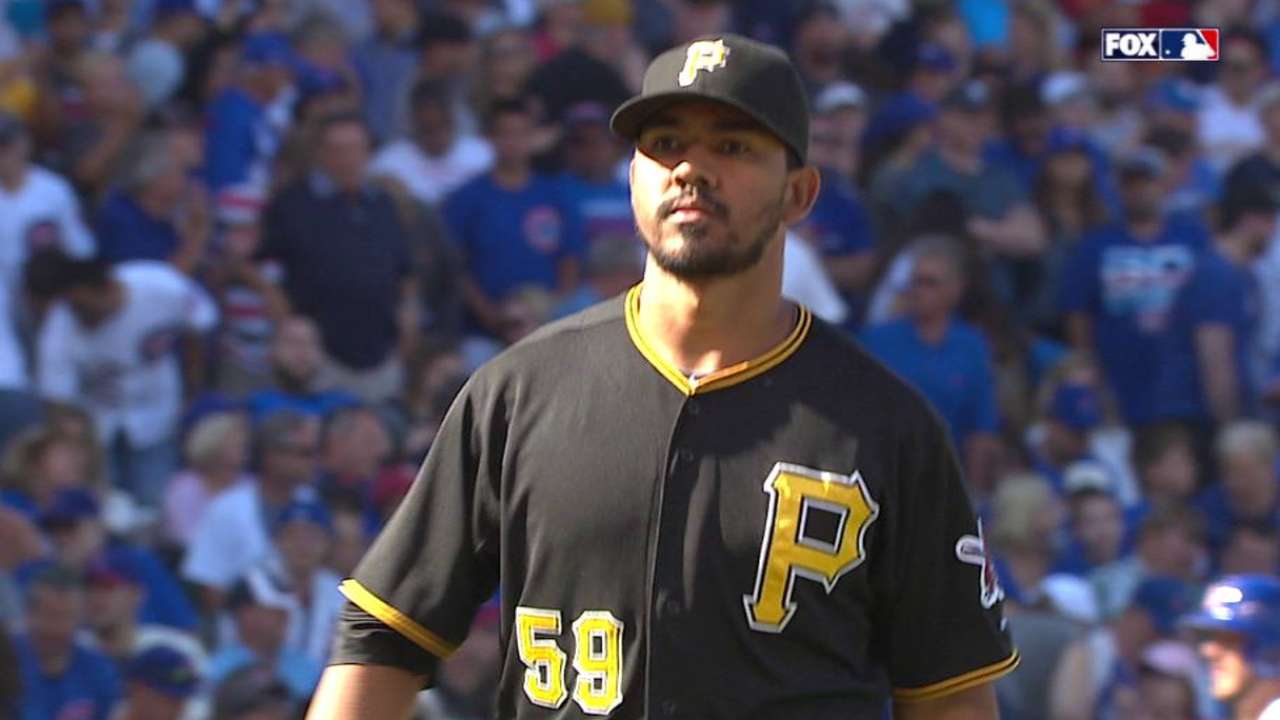 CHICAGO -- In trying to describe Jung Ho Kang's daring baserunning style, Clint Hurdle once opined that "Kang thinks he's invisible."
The real invisible man on the Pirates, however, is Antonio Bastardo. And that is a very good thing, because Bastardo is a relief pitcher, and relievers are usually only noticed when they foul up. In that sense, Bastardo maintained his anonymity Saturday at Wrigley Field in the Bucs' 4-0 win over the Cubs.
The veteran lefty was responsible for only one out, but it was the game's biggest. Replacing brilliant but gassed starter Francisco Liriano with two outs in the eighth and two men on, Bastardo faced Anthony Rizzo, a confirmed Pirates basher, and got him on a harmless fly to short center to end the threat.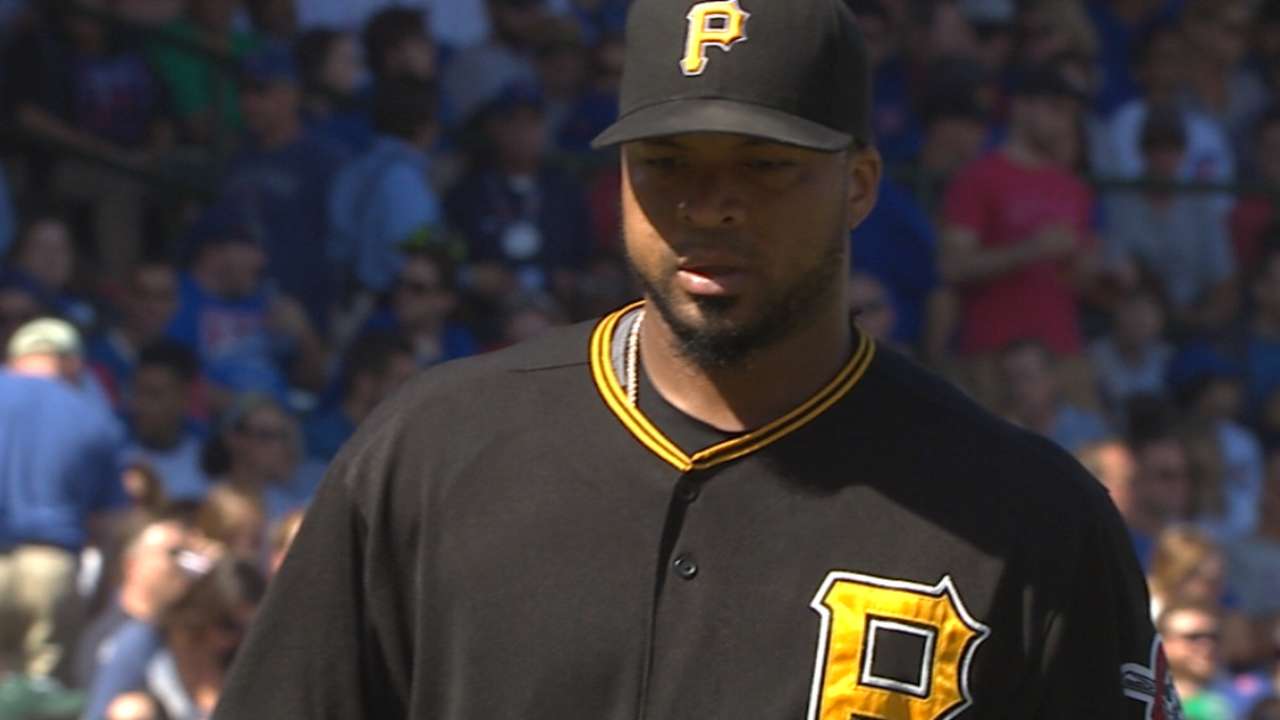 "A big at-bat, a big out for us in that situation," Hurdle said. "Since the end of the first half, Antonio has pitched really well for us, getting a lot of big outs. His confidence level is good."
Before his confidence could rise, Bastardo had to be convinced of the manager's confidence in him. That may not have seemed easy when the 30-year-old Dominican, acquired in a December deal from the Phillies, entered June with a 5.11 ERA over his first 17 appearances.
Yet, Hurdle said at the time, "He's a guy we have to stay with. I feel like he's going to be a very important part of our bullpen. We've got to give him some rope."
In August and September, Bastardo has made 24 appearances to the tune of a 1.19 ERA; he has 31 strikeouts in six walks in 22 2/3 innings across that stretch. He has used that rope well.
It was entirely fitting for Bastardo to bail out Liriano on Saturday because, according to pitching coach Ray Searage, Liriano came to Bastardo's aid when he was having a tough time adapting to his new team.
Not because Bastardo didn't feel welcomed. He was feeling too welcomed.
"He came over from Philadelphia, and the atmosphere was different here, and he didn't know how to take the reception we gave him," Searage said. "We embrace everyone, you're on the family from the get-go, and I think Antonio went, 'Whoa, this is weird, something's wrong here.'
"So the biggest thing for him was getting acclimated to us, and the biggest factor that helped him in that regard was Francisco, who interacted with him as his catch partner and slowly told him, 'Hey. these guys are real. They're not fake.'"
Bastardo gradually began to warm up to this new culture. He frowned less and smiled more. He began to not only pitch with his new teammates, but pitch for them.
Searage smiled.
"You start chipping away," Searage said, "and before you know it, you got a nice little statue."
Tom Singer is a reporter for MLB.com and writes an MLBlog Change for a Nickel. He can also be found on Twitter @Tom_Singer and on his podcast. This story was not subject to the approval of Major League Baseball or its clubs.