Reed Johnson rejoins Nats from 60-day DL
Veteran outfielder sidelined since foot surgery in early May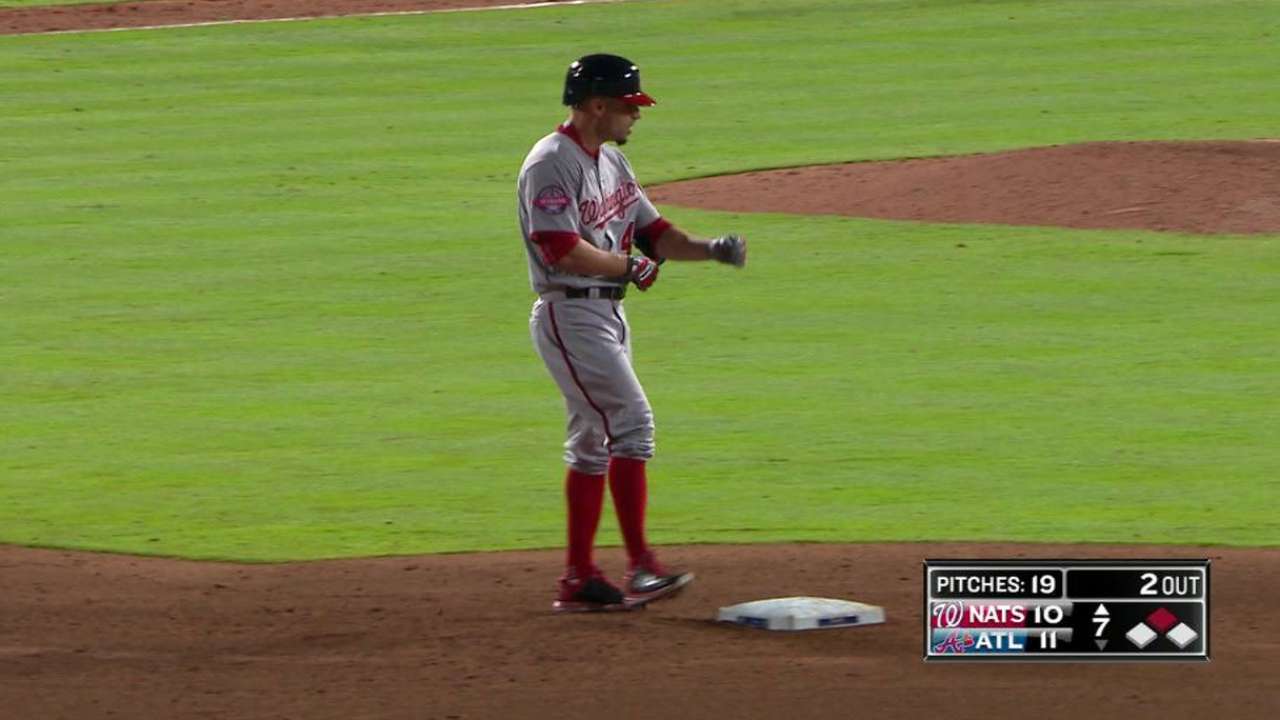 WASHINGTON -- After four months on the disabled list rehabbing from various injuries, veteran outfielder Reed Johnson is ready to return to action for the Nationals. Johnson was activated off the 60-day disabled list on Saturday before Washington's game against Philadelphia.
"It gives you an appreciation of health," Johnson said. "When everything seems to go wrong for you in a year but you're still able to get that good taste in your mouth at the end of the year, that's kind of what I'm after."
Johnson had surgery in early May to repair a damaged tendon in his left foot. By late August, he was well ahead of his scheduled return but was hit in the rib with a throw while running to first base for Double-A Potomac. That led to a hairline fracture, and it was exacerbated when he sneezed a few days later.
The Nationals have nine games left, and despite Johnson not having played in rehab games since the rib injury, he feels prepared to produce when called upon.
"Being where I've been in my career, as far as being a bench player for the last few years, you go long stints without starts," Johnson said. "You go long stints without at-bats. Last year I had a couple different 29-day stints without at-bats, which was a completely healthy season for me, as well. It's one of those things where you learn how to keep your swing sharp in the batting cage."
Johnson, 38, is a free agent after the season, and he said he fully intends to play next season.
"When I went down to Single-A and got a little taste of being able to play and proved to myself that I could still play the game at a high level," he said, "there was no doubt in my mind that I want to play next year."
Denard Span was transferred from the 15-day to the 60-day disabled list to make room on the active roster.
Jacob Emert is an associate reporter for MLB.com. This story was not subject to the approval of Major League Baseball or its clubs.