LaRoche determined to find success as DH
Struggled with mental aspect of part-time role this season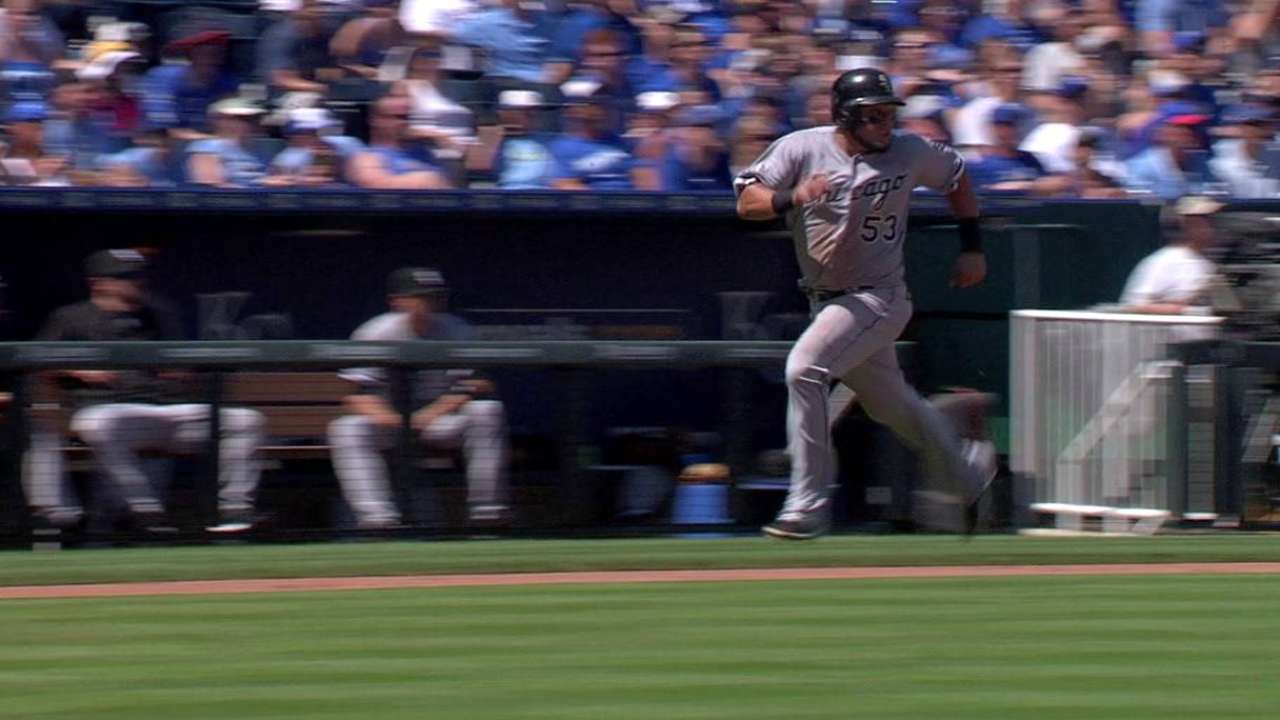 NEW YORK -- When the 2015 season comes to a close for the White Sox next Sunday, Adam LaRoche will return home with his family and pretty much forget about his disappointing first campaign with the South Siders.
But not completely.
Through his .211 average, 12 homers and 44 RBIs, all well below average for his 12-year-career, LaRoche has gained a greater appreciation for those players who take on the full-time designated-hitter role and succeed. It's a challenge that he wants to fulfill as well.
"Now I want to do it just to prove that I can figure it out. But I haven't yet. Keep working on it," said LaRoche, before returning to the White Sox lineup Saturday against the Yankees. "I've got a lot of respect for guys that can DH and be good at it because it's different. In the past when I've DH'd, it has been maybe twice a year. So it almost feels like it's awesome then.
"You are going out and playing and in the grind and it almost feels like an off-day. So that was kind of my view as a DH coming in. I didn't really think about everyday DH-ing. I've been at first quite a bit, too. Overall, it's a different animal that I didn't realize."
LaRoche played 47 games at first base this season, although he has been limited recently by right patella tendinitis. For whatever reason, and LaRoche believes it's more mental than physical, things have never really clicked offensively.
Having a body of work that shows a .260 career average, .336 on-base percentage, 255 homers and 882 RBIs puts LaRoche in an easier position to bounce back during the second of his two-year, $25 million deal with the White Sox in 2016. He has experienced success, unlike a rookie going through the same issues.
"No doubt that makes it a little easier, but I wouldn't say it makes it easy," LaRoche said. "It still [stinks]. It's frustrating and embarrassing, you name it.
"To know that I can do it and have done it before, 10 years ago, this would have been a lot harder than it is now not knowing you do belong, not really getting that feeling of I can do this. So, again, forget about it and come back and start over."
These struggles would seem to be tough on LaRoche's wife, son and daughter, who have listened to numerous jeers and barbs thrown in LaRoche's direction at U.S. Cellular Field. But LaRoche pointed out that he's a notorious slow starter, so boos have been there previously, and his family has a fairly good perspective in understanding "that baseball is not everything."
"It's not the only thing we are put here to do, although I love it and I love playing and I want to continue to be good at it," LaRoche said. "Not the easiest thing when your wife and kids are sitting up there and hearing it.
"Again, they have heard it before and can kind of laugh it off now. It's just fans being fans, and I don't blame them. I would have been booing me the whole year, too. I appreciate that it wasn't louder than it was."
Scott Merkin is a reporter for MLB.com. Read his blog, Merk's Works, follow him on Twitter @scottmerkin and listen to his podcast. This story was not subject to the approval of Major League Baseball or its clubs.