ICYMI: Kelly's rust too much to overcome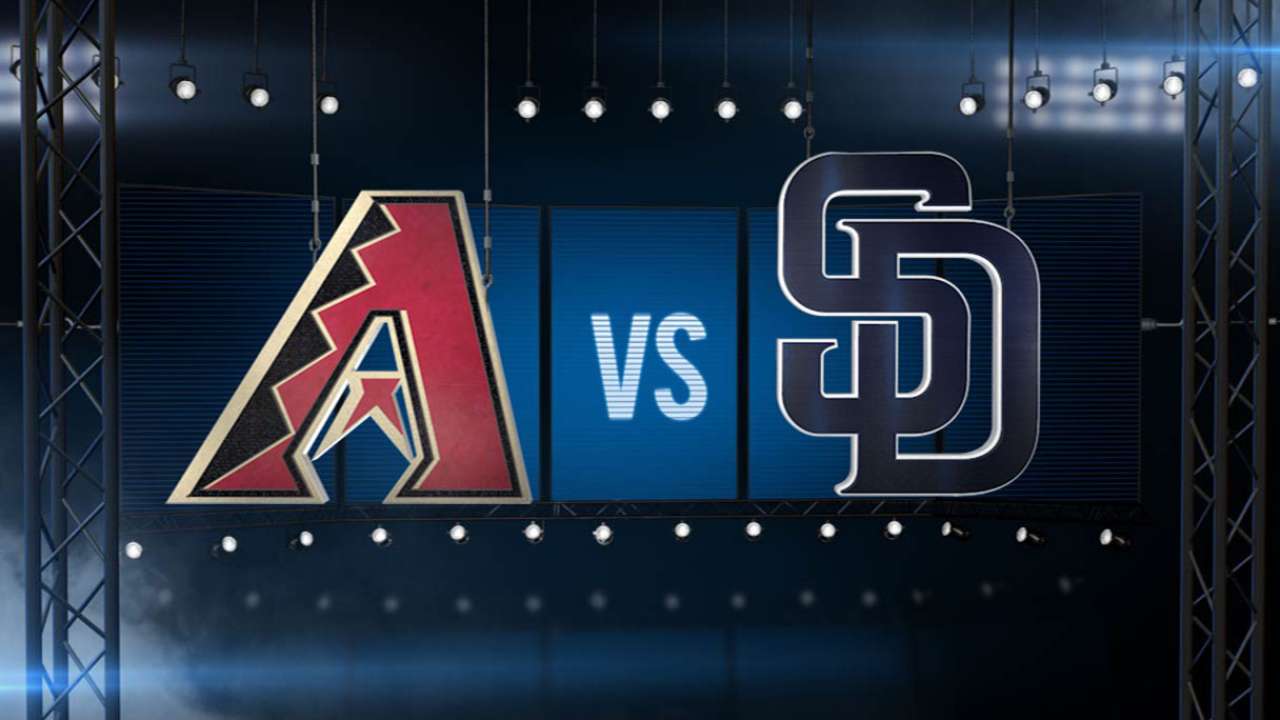 Prior to Friday night, Casey Kelly had not started a Major League game in 1,094 days -- or two years, 11 months and 28 days. But in his first start since Sept. 27, 2012, Kelly struggled early. Unfortunately for Kelly and the Padres, San Diego was unable to recover as it dropped Friday's opener, 6-3, to the D-backs.
Following Arizona's six-run showing in the first two innings, Kelly retired the last 11 batters he faced, finishing the night with five innings. Kelly also walked a batter while striking out one.
Five Padres relievers combined for four innings of scoreless baseball. Odrisamer Despaigne, Jon Edwards and Marcos Mateo pitched one inning each, while Marc Rzepczynski and Jay Jackson combined to pitch the top half of the ninth. None of them surrendered a single hit to Arizona, striking out two overall.
San Diego scored in the fourth, fifth and sixth frames. Jedd Gyorko put the Padres on the board first with an RBI groundout in the fourth to score Matt Kemp, recording his 55th RBI of the year. Wil Myers and Alexi Amarista each collected an RBI, with Myers going 1-for-3 and Amarista going 1-for-4.
The Swinging Friars matched the D-backs on hits (six), but San Diego went a combined 2-for-5 with runners in scoring position while ultimately stranding six baserunners.
In case you missed it, here are some highlights and stories that you might not have seen:
Padres postgame recap: Kelly falters early in comeback bid as Padres fall
Gyorko's RBI groundout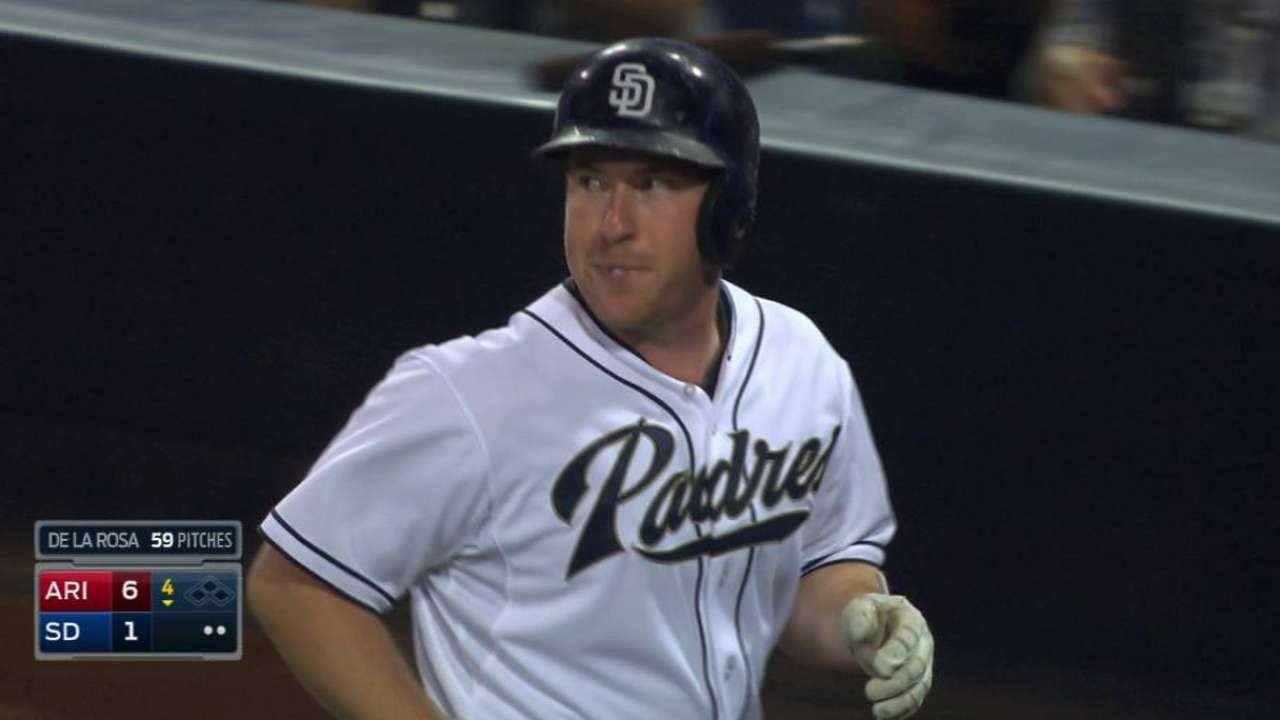 Myers' RBI single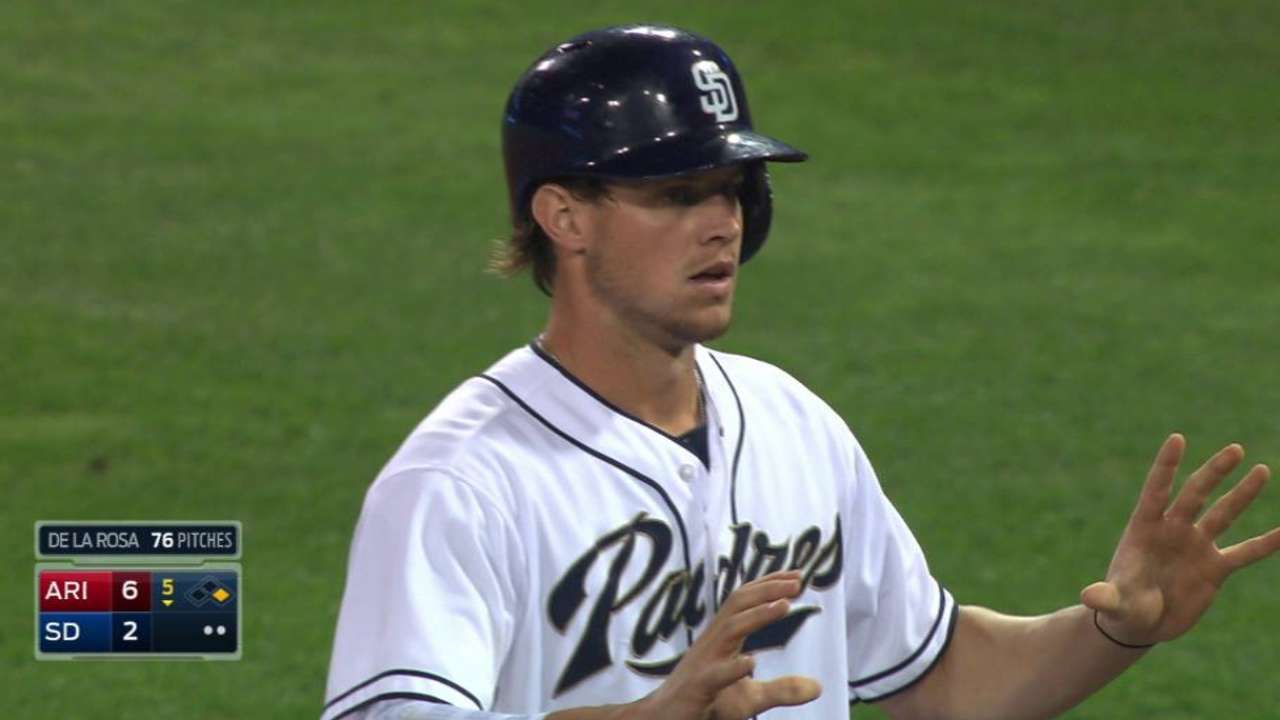 Amarista's RBI single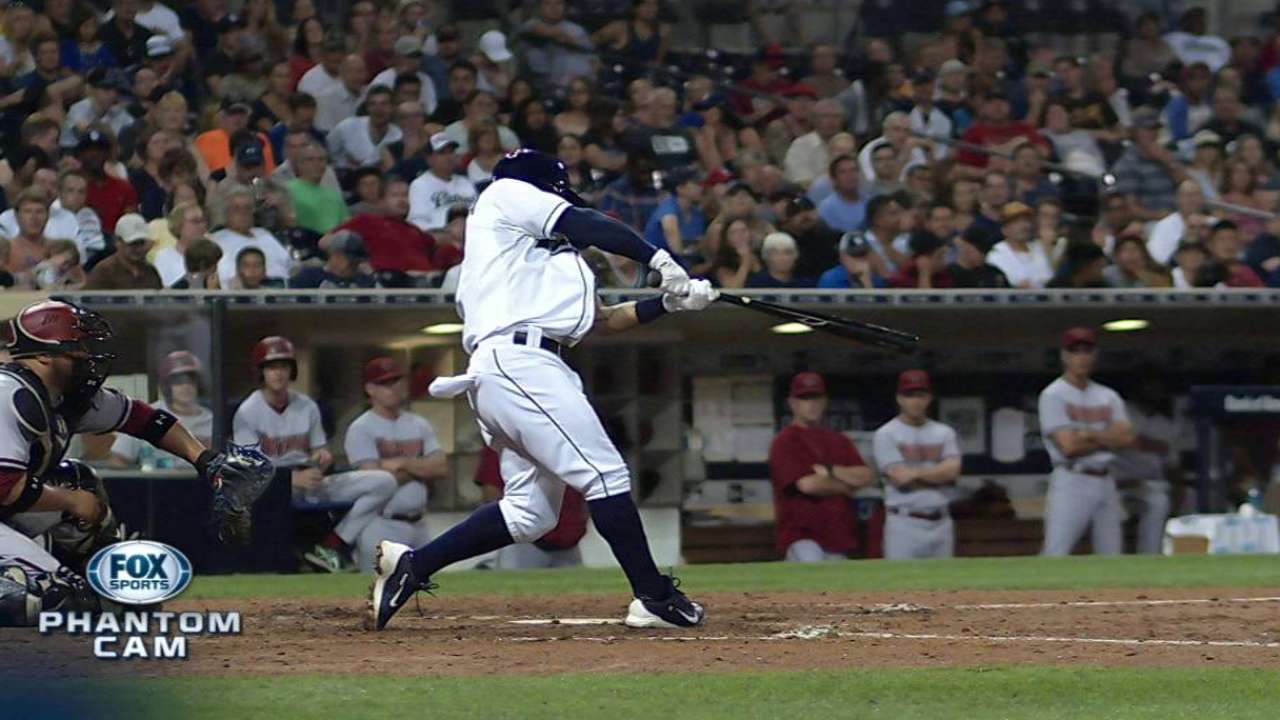 Kemp makes excellent sliding catch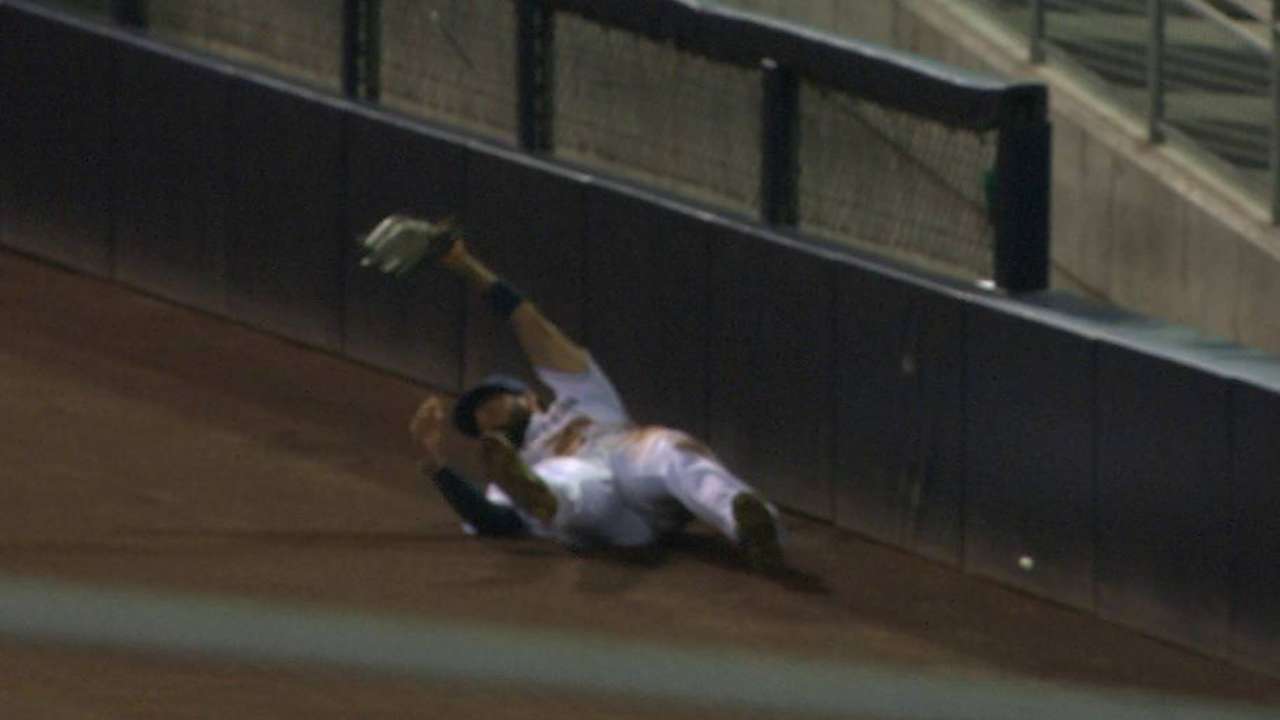 Momentum carries on in clubhouse: Murphy sees lasting benefits from back-to-back, walk-off wins
Hall of fame broadcaster excited for retirement: Enberg looks forward to more time with family
Kemp's good will spreads to the community: Kemp surprises 3rd graders with class visit
#PadresFanChat: Preller's Picks, Murphy's Marks, Seeking out a Shortstop and Moving Forward in 2016
Murph's Musings: Solarte will miss another start with hamstring cramp
Game Notes vs. ARI (09.25) Kelly gets the call for First Major League Start since 2012
Looking forward:
Friar Forecast: Erlin, Hellickson face off in NL West showdown
Saturday's pitching preview: Robbie Erlin (0-1, 21.00 ERA) vs. Jeremy Hellickson (9-10, 4.73 ERA)