Rays tab Moore for Tuesday, Smyly for Wednesday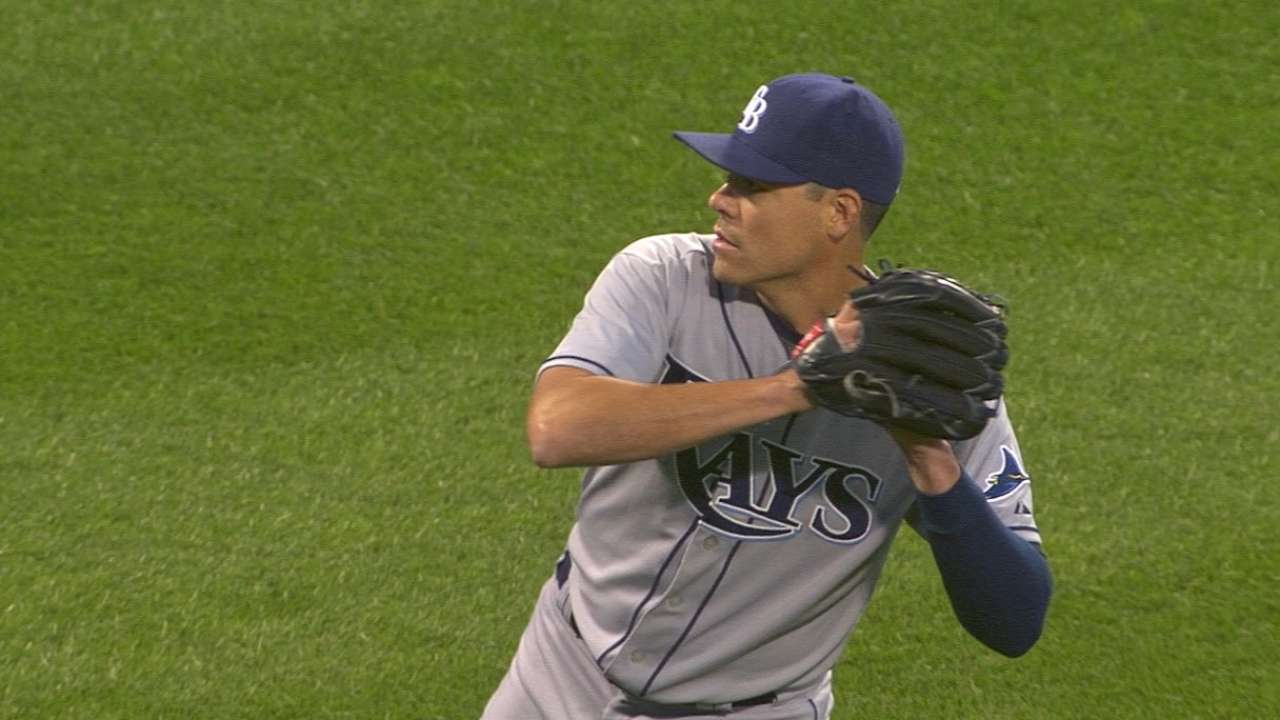 TORONTO -- Matt Moore will start on Tuesday against the Marlins, with Drew Smyly on tap for Wednesday. After that, the plan remains up in the air.
Moore appears to be back on solid ground, after quality starts against the Orioles and Red Sox that saw him allow just two runs over 13 2/3 innings.
The Rays plan to take advantage of Monday's off-day and regroup, as far as the rotation is concerned, heading into the games that follow Smyly's start.
"We're going to check on the guys and see where everybody's at," Rays manager Kevin Cash said before Saturday's 10-8 loss to Toronto.
Thus, Cash and Co. might want to give any one of the team's starters an extra day of rest. The possibility also exists that any one of the group could be shut down for the season, based on their health.
Looking at the innings accrued at this point of the season, Smyly -- who dealt with labrum issues and spent a significant portion of the season on the disabled list -- has thrown a combined 83 1/3 innings (Major League and Minor League numbers).
Jake Odorizzi, who spent time on the DL with a strained oblique, has logged a combined 172 innings, while Erasmo Ramirez is at 158 innings.
Chris Archer ended Saturday's start at 207 innings.
Bill Chastain is a reporter for MLB.com. This story was not subject to the approval of Major League Baseball or its clubs.