Maddon the 'ideal' manager for talented Cubs
Influence on mental side has been a perfect fit with young club
CHICAGO -- It was during instructional league in 1985 when Joe Maddon realized building relationships with players was more important than learning baseball techniques, and that lesson paid off this year with the Cubs.
Maddon was in the Angels' system as a coach at that time, and Gene Mauch was the manager. Mauch stopped by to watch a workout at Gene Autry Field.
"I got done throwing, and he'd be standing there, and he said, 'You've created a wonderful atmosphere around here, a great atmosphere here,'" Maddon said. "I'm 29, 30 years old, and said, 'Thank you, Gene,' and I had no idea about what he was talking about."
But Maddon said it made him think, and he realized the mental component was as important, if not more so than developing the physical component of the player. And that's what he's tried to do with the Cubs since taking over this season.
"You get to know people, you talk to people," Maddon said Saturday. "You treat everybody equally the same, you show legitimate interest in what their interests are and you make it more about them than about you. Once you do that, that's when the trust develops.
"When I go into a new situation, I'm aware of that and how important it is. It's much more important than cutoffs or relays, or this manual you may have to write, or scouting techniques or all this other minutae that people want to focus on. It's not rocket science how to play this game. It's much more difficult to trust each other."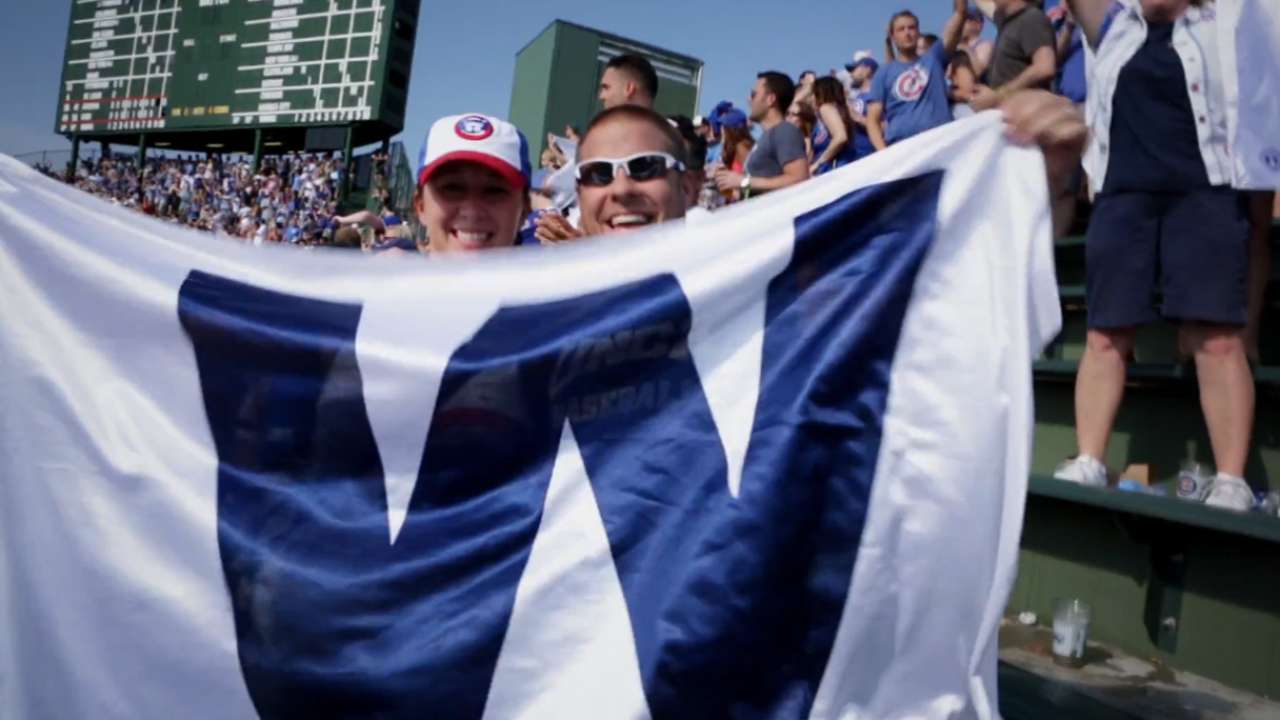 The Cubs do trust in Joe. In his first season at the helm, Maddon has guided Chicago to its first postseason berth since 2008. The Cubs entered Saturday 7 1/2 games behind the Cardinals in the National League Central, and four games back of the Pirates in the NL Wild Card standings.
And they've done it with a wild and crazy manager who inherited some super talented rookies.
"I think Joe's been a perfect manager for this group," Cubs general manager Jed Hoyer said Saturday. "He's had exactly the right touch at the right moments. He knows when to step on the gas, he knows when to give guys hugs, when to give guys rest. He's been ideal for this group. It's hard to imagine us having this kind of success with this young group without having Joe at the helm."
On Wednesday, for example, the Cubs had five rookies in the starting lineup. No other postseason-bound team is relying on the kids like that.
"He's been awesome," rookie shortstop Addison Russell said Saturday. "Every step of the way, from taking guys out to pinch-hitting guys, he's been on the ball. There's not many times he was wrong. He's right 99 percent of the time. It's the kind of guy he is. He's smart about the game and also a great person. He's a person you can talk to. I'm glad to be playing for him."
Maddon is the first Cubs manager to lead the team to the postseason in his first year at the helm since Lou Piniella did so in 2007. He's meshed well with the veteran players as well as the rookies.
"Joe said 'playoffs' from the moment he was in a Cubs jersey," pitcher Jake Arrieta said. "As players, that's something you really appreciate from your manager to know he's all in and he's not going to settle for anything less than the playoffs."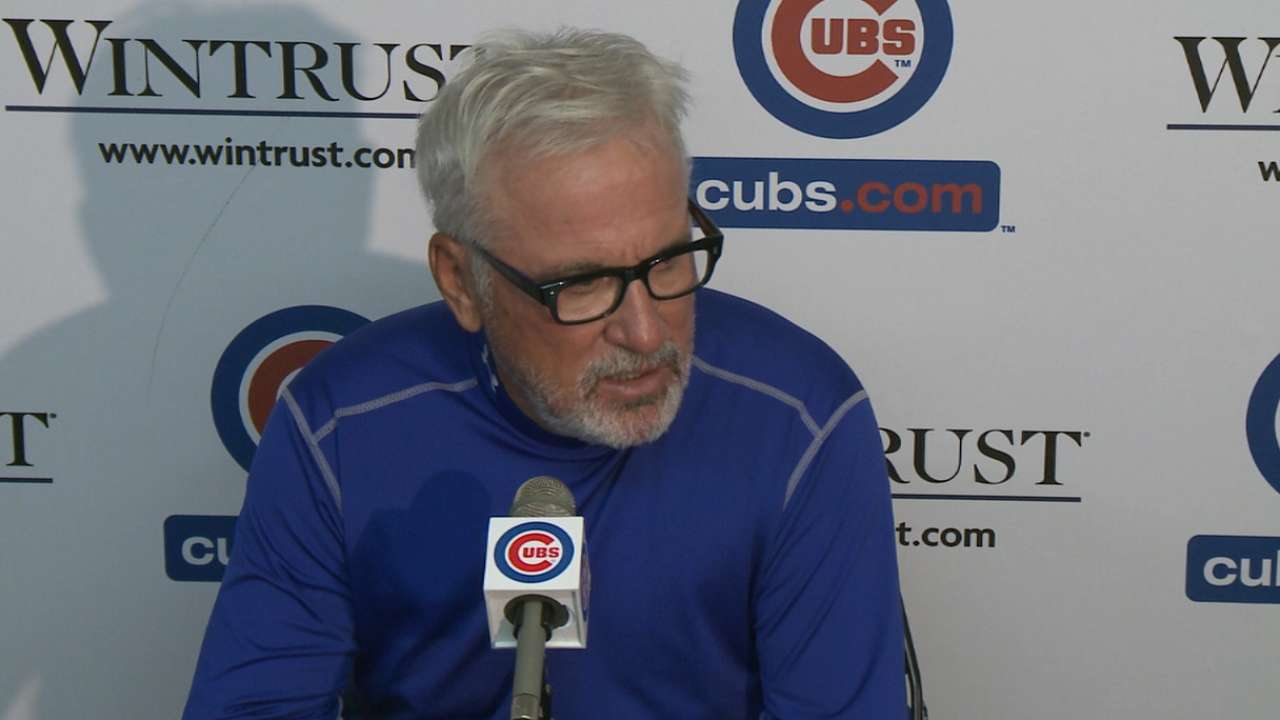 Carrie Muskat is a reporter for MLB.com. She writes a blog, Muskat Ramblings. You can follow her on Twitter @CarrieMuskat and listen to her podcast. This story was not subject to the approval of Major League Baseball or its clubs.