MLB.com Columnist
Marty Noble
Rose brings magic to Mets' countdown
Broadcaster honors team history as 2015 club looks to clinch playoff spot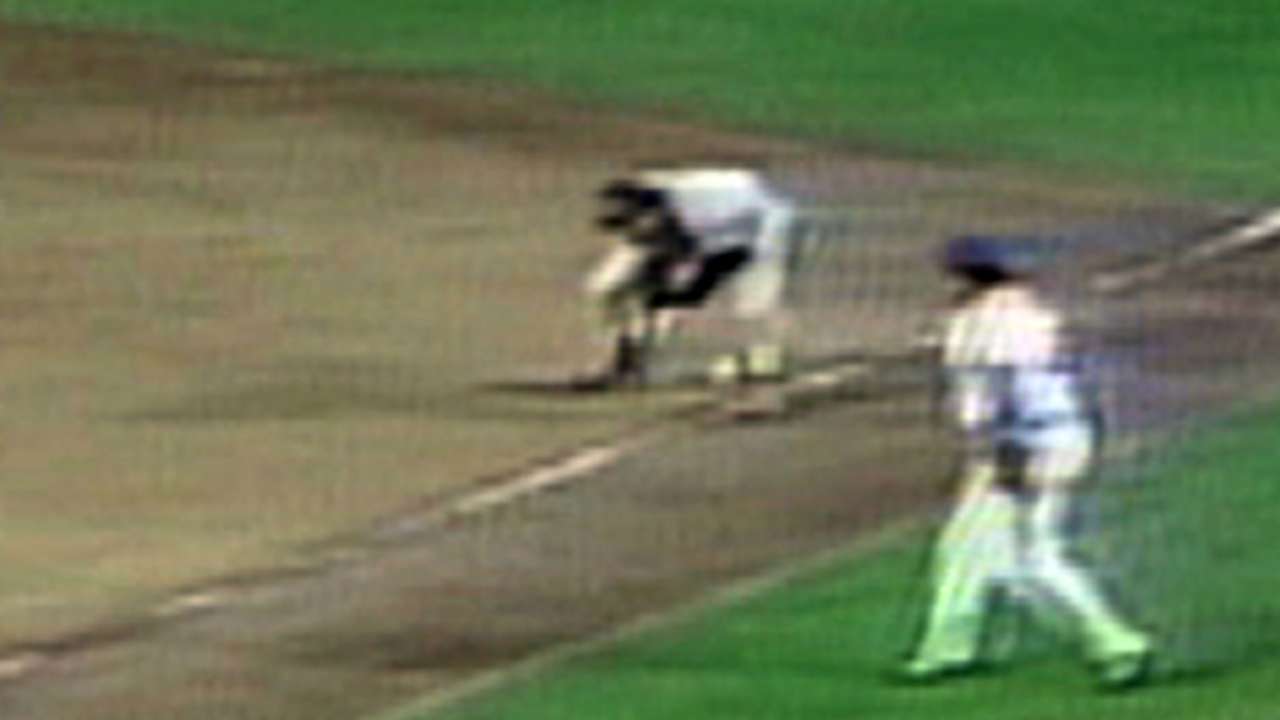 NEW YORK -- Few folks have an institutional memory about anything that is comparable to the recall Howie Rose has for any and all Mets matters. Rose wasn't there the day George Weiss made catcher Hobie Landrith the club's first selection in the 1961 expansion draft. But he soon learned, indirectly from Casey Stengel, why the club had spent its pick on Landrith. "If you don't have a catcher," Stengel reasoned, "you're going to have a lot of passed balls."
Soon thereafter, Rose began collecting Mets memories as a philatelist collects first-edition stamps. These days, after years in the Mets' radio booth -- WFAN and now WOR -- he serves as a traveling book of knowledge. He can speak with authority about Joe Moock and Mookie Wilson, all three Francos, Ike and Tommy Davis, Paul Wilson and Wilson Delgado, Zack Wheeler and Pat Zachry, Bob Miller and Bob Miller, Bob and Daniel Murphy and of course, about Desi (Relaford), little Ricky (Otero -- he was 5-foot-6), Riccardo (Jordan) and Meet the Mertz.
Rose has applied his Mets expertise to the team's magic number countdown this month. Using guidelines and rules he created, he has connected each descending digit to the uniform number of Mets World Series participant. So if he were to have begun his countdown when the team's magic number was 21, Cleon Jones would have been cited. Or had Rose begun when the number was 30, he would assigned Nolan Ryan to the number -- Ryan pitched in the '69 World Series -- rather than Cliff Floyd, who came within one victory of a World Series appearance.
It is a mostly subjective salute to the Mets' World Series history with an emphasis on the 1969 makers of a miracle, but with nods to the 1973 and 1986 teams. The 2000 team warranted one mention.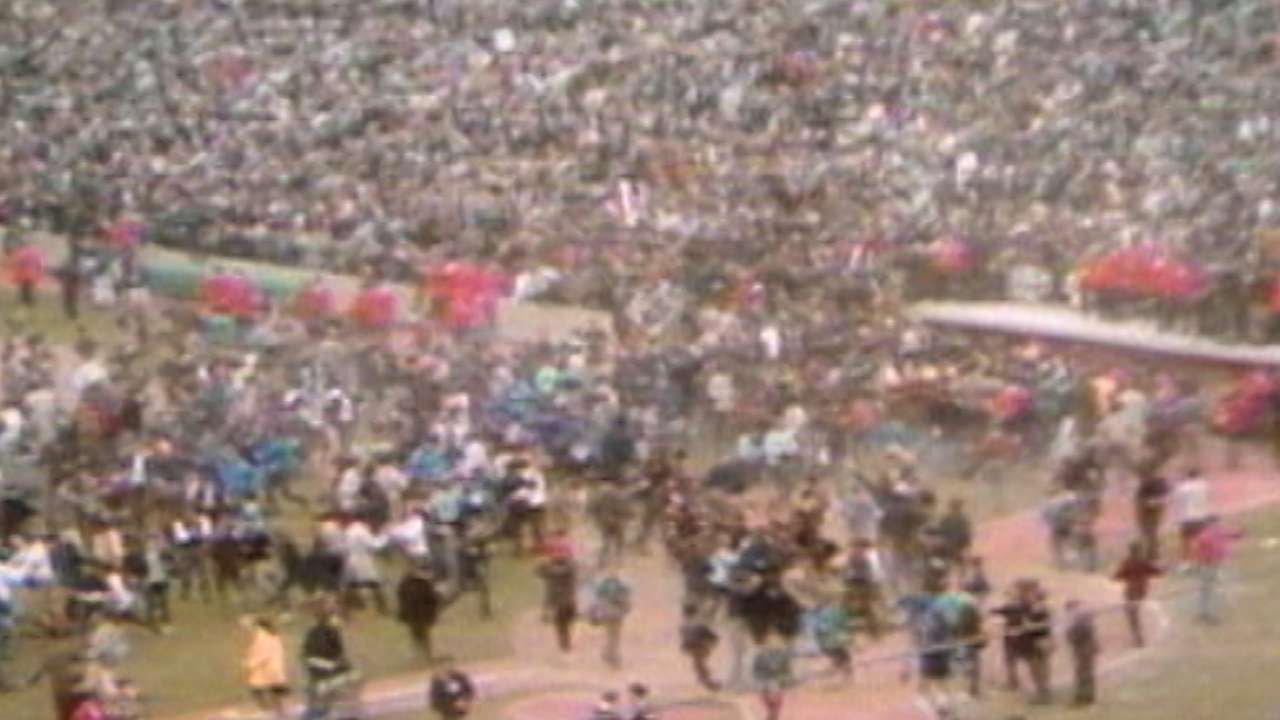 As a tribute to Keith Hernandez, the Mets' most widely acknowledged No. 17, Rose began the countdown after the game of Sept. 9, a 5-3 victory against the Nationals. Now that the Mets stand at the threshold of their seventh division championship and their first since 2006, the magic number is as low as it can be. Therefore the time for review is here.
No. 17: Hernandez was the soul of the team that won 108 games, the equal of the most by any National League team since 1906, when the Cubs won 116. By his standards, his performance in the World Series wasn't up to par. But he provided a two-run single in the sixth inning and a sacrifice fly in the seventh in Game 7.
No. 16: Dwight Gooden lost twice in the World Series. But Doc was Doc.
No. 15: Jerry Grote was the Mets' catcher in the 1969 and '73 World Series and a critical contributor to the teams' regular-season successes.
No. 14: Two words: Gil Hodges.
No. 13: Edgardo Alfonzo, one of the 10 best position players the Mets developed. (Others: Darryl Strawberry, Jose Reyes, David Wright, Cleon Jones, Gregg Jefferies, Lee Mazzilli, Hubie Brooks, Bud Harrelson, Mookie Wilson. Is Michael Comforto next?)
No. 12: Ken Boswell had four hits in six at-bats in his four-game World Series resume.
No. 11: Wayne Garrett led off the first inning of Game 3 of the 1973 series with a home run. Tommie Agee had done the same in 1969, and Lenny Dykstra would do the same in '86. But Garrett played in two Mets World Series.
No. 10: Duffy Dyer also participated in the Mets' first two World Series appearances.
No. 9: J.C. Martin appeared only in the 10th inning of Game 4 of the 1969 Series. But his sacrifice bunt and the throw from Orioles reliever Pete Richert that struck Martin in the back on his way to first base brought home the decisive run in the Mets' 2-1 victory.
No. 8: Gary Carter drove in nine runs in the 1986 World Series. Yogi Berra managed the Mets to the seventh game of the 1973 World Series and was a coach with the '69 Mets team. But Rose's criteria mandates that players have priority over managers in this nostalgic exercise. And Yogi's decision to have Tom Seaver pitch on short rest in Game 6 in '73 remains an issue.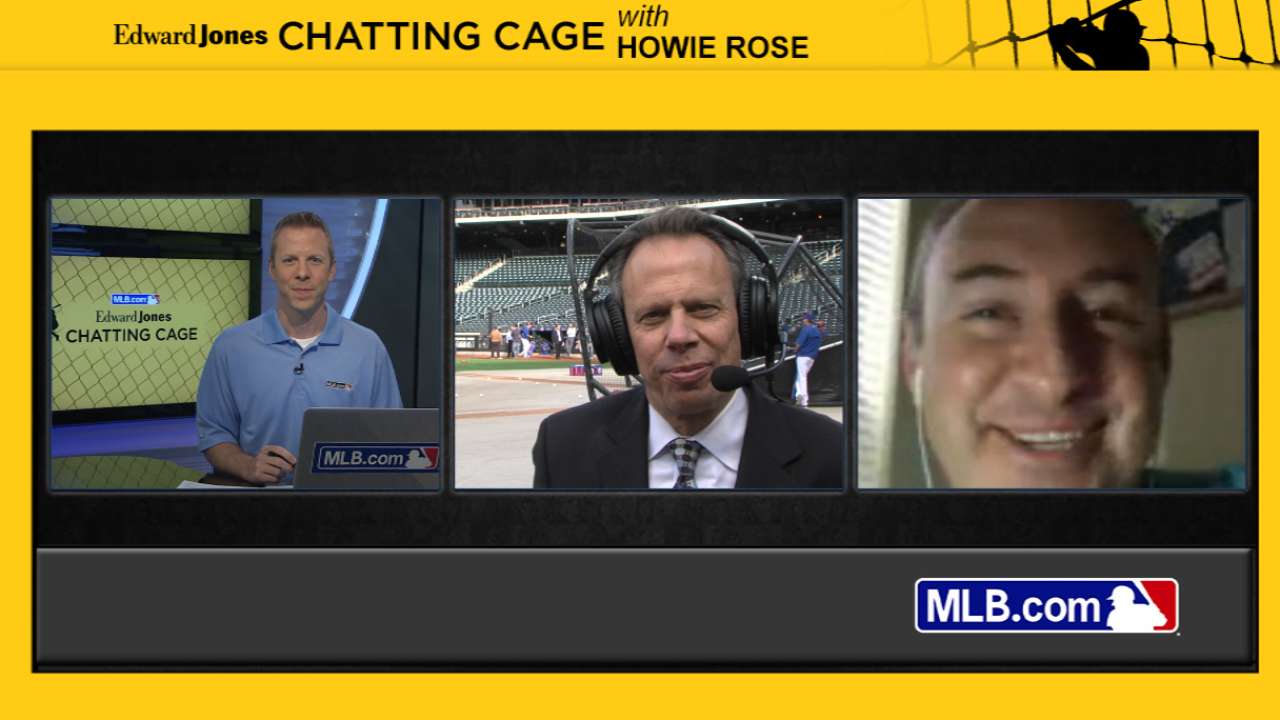 No. 7: Ed Kranepool also played in the '69 and '73 Series and hit a home run in Game 3 in '69.
No. 6: Wally Backman was a consideration, but Al Weis was voted the 1969 World Series MVP by the Baseball Writers' Association of America. Sport Magazine voted its award to Donn Clendenon.
No. 5: Ed Charles, the Glider, was Rose's choice, at least partially because players who participated in 1969 take precedence over players from 1973, 1986 and 2000. And the Glider writes wonderful baseball poetry.
No. 4: Rose and Ron Swoboda have stayed in touch over the decades. For that reason -- and because '69 takes precedence over the other World Series years, and because Swoboda made one of the most remarkable, albeit ill-conceived, catches in World Series history -- Rocky is Rose's No. 4.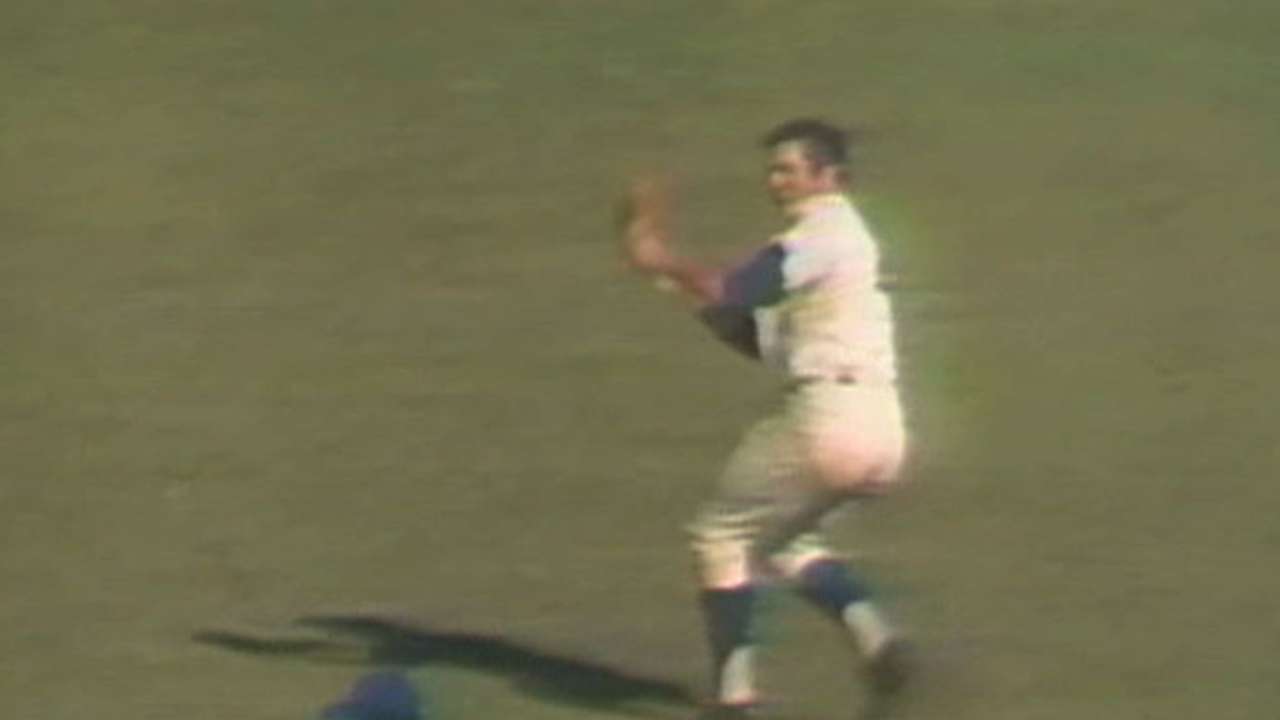 No. 3: Buddy Harrelson. Pitching and defense, pitching and defense and defense and defense. And in '86, coaching third base and escorting Ray Knight home in Game 6.
No. 2: Players trump managers. Kevin Elster is the choice over Bobby Valentine.
No. 1: Who else? Mookie. He was a coach in 2000, ya know.
Marty Noble is a columnist for MLB.com. This story was not subject to the approval of Major League Baseball or its clubs.