Epic staredown highlights top GIFs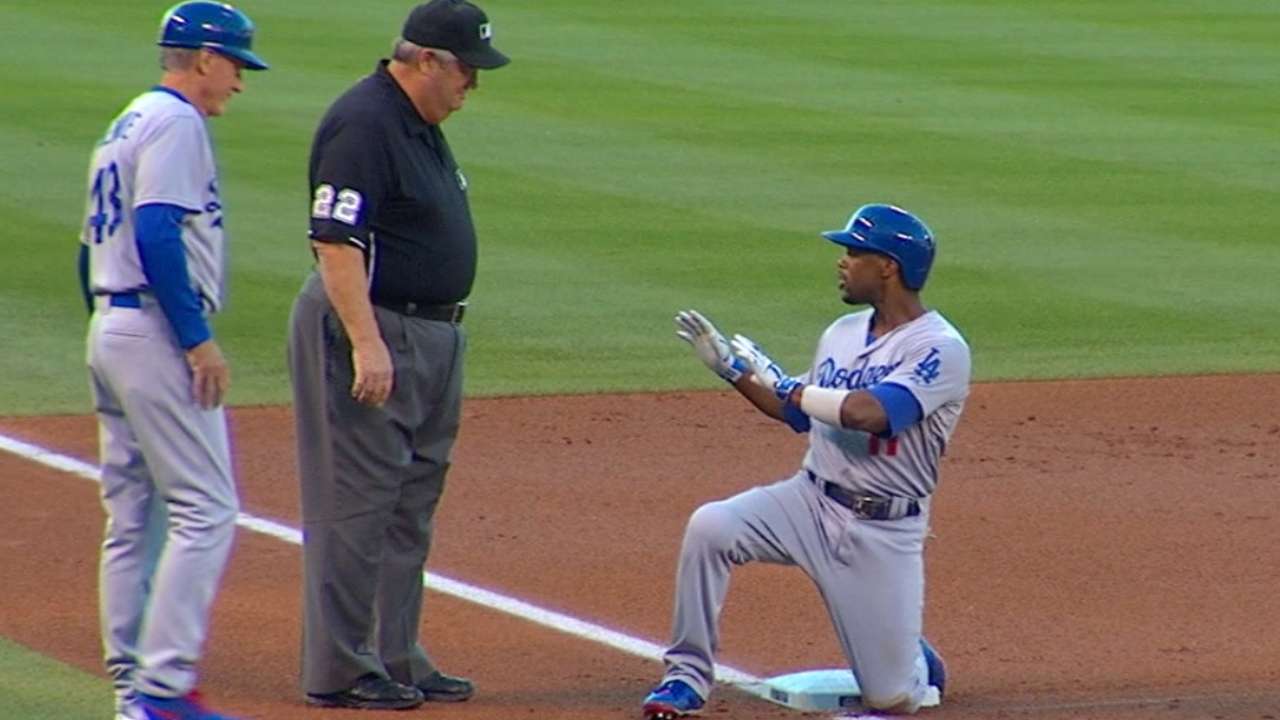 Here are the Top 5 GIFs of the day, courtesy of @MLBGIFs
1. West-Rollins staredown:
Staredowns with umpire Joe West appear to be Major League Baseball's hottest trend. Jimmy Rollins takes his turn.
2. One of these fan is not like the others:
A lone Giants fan, caught deep in the heart of enemy territory.
3. Betts leans over wall to make a crazy catch:
Mookie Betts topples into the Red Sox's bullpen to make an incredible catch.
4. Giavotella goes full belly-flop into third:
Johnny Giavotella with an unconventional dive on a triple in his return to the lineup.
5. Arenado's awesome play catches Crawford
Nolan Arenado doing things the way only Nolan Arenado can. The Rockies' third baseman comes through with yet another impressive play.
Chad Thornburg is a reporter for MLB.com. This story was not subject to the approval of Major League Baseball or its clubs.