LA's fifth-starter role remains sore spot
Issue could cost club home-field advantage in NLDS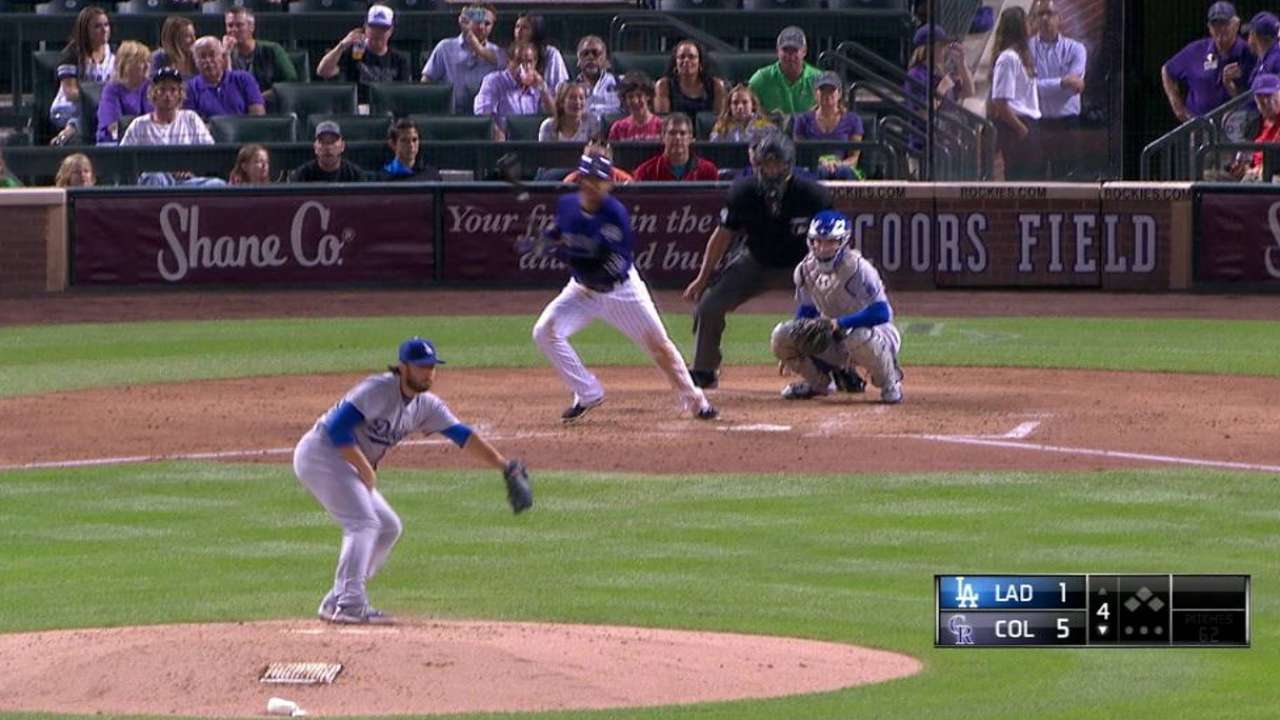 DENVER -- The Dodgers never did find a reliable fifth starter and it could cost them the home-field advantage in the first round of the playoffs.
Although the club's magic number to clinch the National League West was trimmed to two when the A's beat the Giants on Friday night, that was only after the Dodgers were dumped, 7-4, by the Rockies, who gave Mike Bolsinger a Coors Field walloping with three home runs in the fourth (and his last) inning.
Season-ending injuries to Hyun-Jin Ryu and Brandon McCarthy have the Dodgers still wanting for back-end starting pitching. They've sent 13 pitchers not named Kershaw, Greinke or Anderson to start games. The list includes four later designated for assignment -- David Huff, Scott Baker, Brandon Beachy and Mat Latos. They are 55-35 in games started by Kershaw, Greinke and Anderson, 32-31 in starts by everyone else.
They won't need a fifth starter in the playoffs, but that spot will come up one more time during the regular season, Wednesday night in San Francisco, in a game that almost surely will impact the home-field advantage, if not the division race.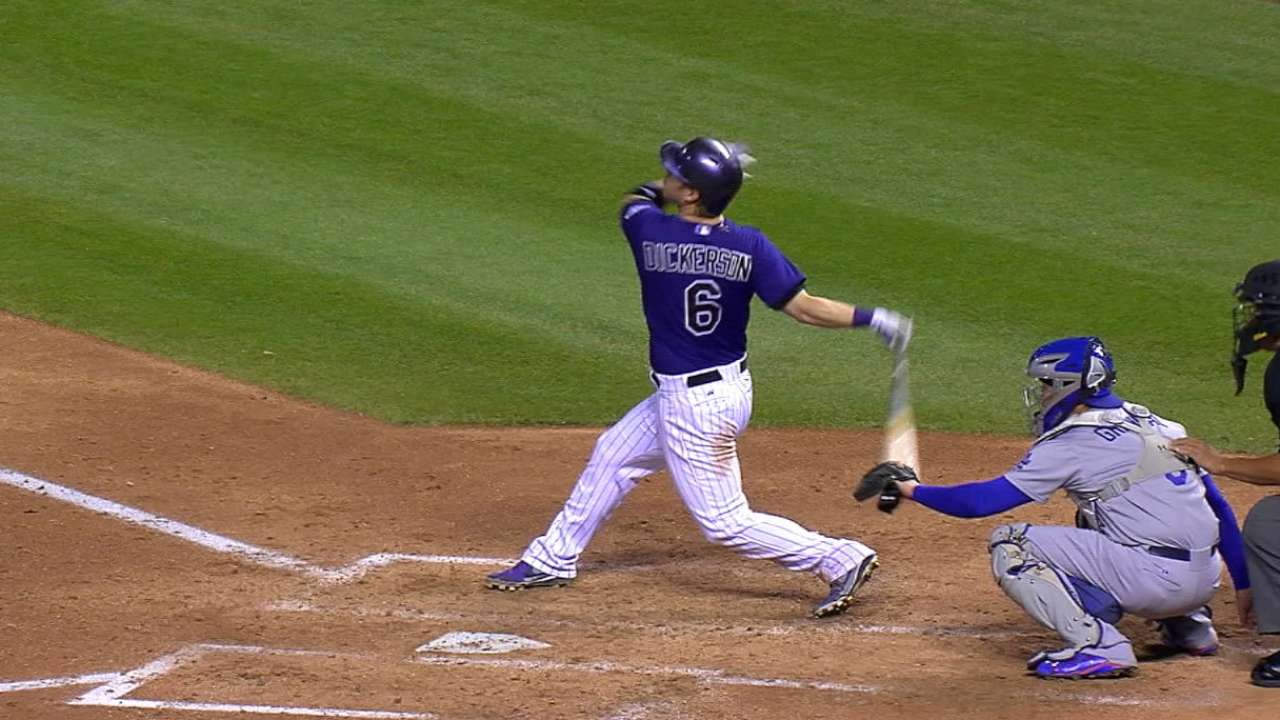 The Dodgers hold a one-half game lead over the Mets for that home-field advantage should those teams meet, which appears likely. Manager Don Mattingly all but dismissed the idea of subbing Carlos Frias for Bolsinger in the start against the Giants, sounding as if Frias now is a strong contender for a postseason bullpen role, without mentioning the word "postseason."
"We still want to see what Carlos can bring to us in that long relief role, bridging us to the back-end guys," said Mattingly. "Carlos has a chance to be one of those guys."
Meanwhile, Bolsinger has become an enigma. When he was pitching at his best, management sent him to Triple-A to make room for Latos and Alex Wood in the rotation. When he returned in September, he wasn't the same pitcher. He's started four times since the recall and has a 6.88 ERA.
"At this point, he's one of our guys and we've got to continue to work to get him back out there," said Mattingly, whose team was kept in the game by two shutout innings each from Ian Thomas and Joel Peralta. "In all fairness, he has been the guy pushed to eight days, any time there was somebody to skip, he was the guy who got moved."
Bolsinger acknowledged he hasn't had a normal routine, but he didn't blame his September problems on that, nor did he blame this start on Coors Field's thin air, noting that he's pitched at altitude in Triple-A.
"I definitely haven't put myself in a good position for anything," Bolsinger said. "It's kind of embarrassing at this point. I've just got to figure out what to do. Everyone goes through slumps in a career and a season, it's just happened at the wrong time."
Bolsinger said his lack of command might be attributed to late-season fatigue, but he insisted during a fourth-inning mound visit by Stan Conte, VP of medical services, that he was sound.
Ken Gurnick is a reporter for MLB.com. This story was not subject to the approval of Major League Baseball or its clubs.