Davis makes up for baserunning blunder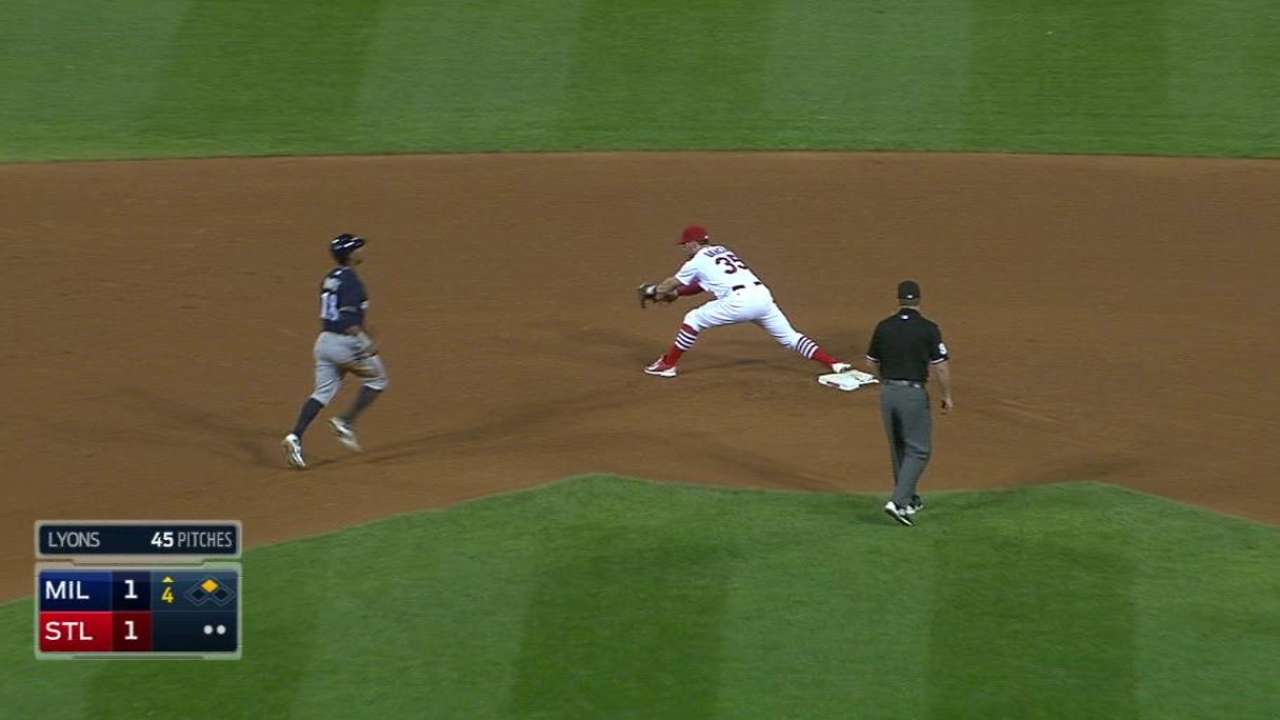 ST. LOUIS -- The reporters gathered around Khris Davis late Friday and essentially asked him whether he approved of the redemption angle.
"Yeah, you can write that," Davis said with a smile. "It felt good."
Davis continued his second-half power surge by connecting off Cardinals closer Trevor Rosenthal in the ninth inning for a solo home run, the decisive swing in the Brewers' 4-3 win at Busch Stadium on Friday. It was redemptive because Davis had committed a cardinal sin five innings earlier: Forgetting the number of outs while running the bases. His mistake handed St. Louis an easy inning-ending double play in a game that was tied at 1.
When he was asked later about that blunder, Davis lowered his head.
"I completely blanked out," he said. "That's a big out, being in scoring position. Can't afford to make those mistakes. That's all my fault."
His opportunity for redemption came against a tough opponent in Rosenthal, who earlier this week tied the Cardinals' club record with his 47th save, and had not suffered a loss or a blown save since the All-Star break. Davis was 1-for-5 in their previous matchups, with four strikeouts.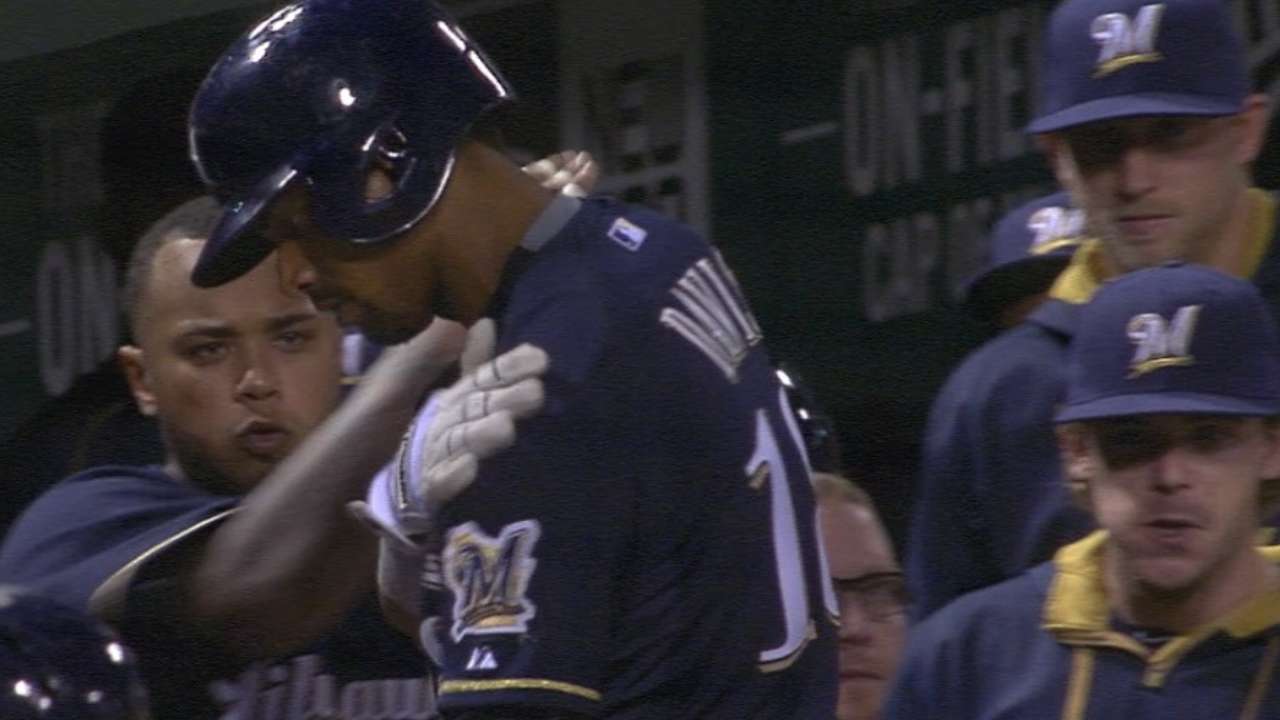 But this time he connected with a fastball and sent it to the Cardinals' bullpen in right field. It was Davis' 24th home run of the season -- one off Ryan Braun's team high -- and his 18th since the All-Star break. The only Major Leaguer with more homers in the second half is Carlos Gonzalez of the Rockies, who has 25, including one on Friday.
It was Davis' third career homer in the ninth inning, and his first in the ninth inning or later to decide a game since April 20, 2014, when he connected in the 14th against Pittsburgh's Jeanmar Gomez in a 3-2 Milwaukee win.
"Khris has legitimate power," manager Craig Counsell said. "He has power against everybody. He has power to all parts of every ballpark. And he squared one up against [Rosenthal]. When Khris squares balls up, they go really far."
Adam McCalvy is a reporter for MLB.com. Follow him on Twitter @AdamMcCalvy, like him on Facebook and listen to his podcast. This story was not subject to the approval of Major League Baseball or its clubs.